Every day, it seems, there are fresh headlines about how bad the bot menace is in the ticketing world. "Bots at the Box Office...

Every day, it seems, there are fresh headlines about how bad the bot menace is in the ticketing world. "Bots at the Box Office Pushing Event Ticket Prices Higher" reads a headline from NBC Bay Area in early May. "All these procedures are put in place to discourage scalpers, secondary ticket buyers and "bots," says one story about a Dave Chappelle performance adding extra security measures to its onsale process. Wherever you turn, fans are complaining about these nefarious online programs grabbing tickets by the thousands before real fans get their chance.
The numbers pushed out by primary ticket sellers and promoters are staggering – estimates say that human beings only account for about 60% of the traffic on ticketing websites. Distil Networks – a company specializing in the blocking of these programs – claims in its research that some 40% of traffic to ticketing websites is coming from "bad bot" traffic, a stat seized upon by the media and fans whenever they hit a sold out wall for a show they want to see.
The question is – what does that mean? If you buy into the hype, it's easy to think that means an average of 40% of the traffic on any ticket sale is a swarm of programs, boxing out the consumer and grabbing all the tickets, which explains why so many hot events sell out in seconds, with tickets immediately available on the secondary market.
Perhaps it would surprise some to know that the actual number of those "bad bots" confirmed to be malicious entities buying tickets by the thousands  is precisely….
Zero.
"The simple answer is, we don't know," says Edward Roberts, Director of Product Marketing at Distil Networks. "In our role, since we see billions of ticketing requests every year, we concentrate on blocking bots rather than performing forensics to identify the person behind the bot request."
While the company issued research on an aggregate 26.3 billion requests from "bad bots" across 180 domains in the building of its oft-cited ticket industry bot research, it couldn't specify what amount of that traffic was actually the kind of bot consumers are led to believe is so ubiquitous – bots buying tickets faster than consumers can. It's primary function isn't to sort out what "bots" are there to grab tickets, or what ones are just there checking on prices and seats hitting the market as another wave of held-back tickets by promoters hits the web.
"It's key to understand that once Distil detects and blocks a bot, it is prevented from achieving its intended goal, making it even more difficult to understand its true intent."
Distil cites one particularly egregious instance of automated bot-buying in bulk – "One bot alone scooped 1,012 tickets to a concert in one minute" reads the intro to its "Beating bad bots and restoring fairness to ticketing" report. But a bit of googling shows that this instance occurred related to a U2 show – in 2014. Two years prior to the passage of the BOTS act. Also, the company related to that purported score was prosecuted by the New York Attorney General's office and settled at a cost of $3.4 million.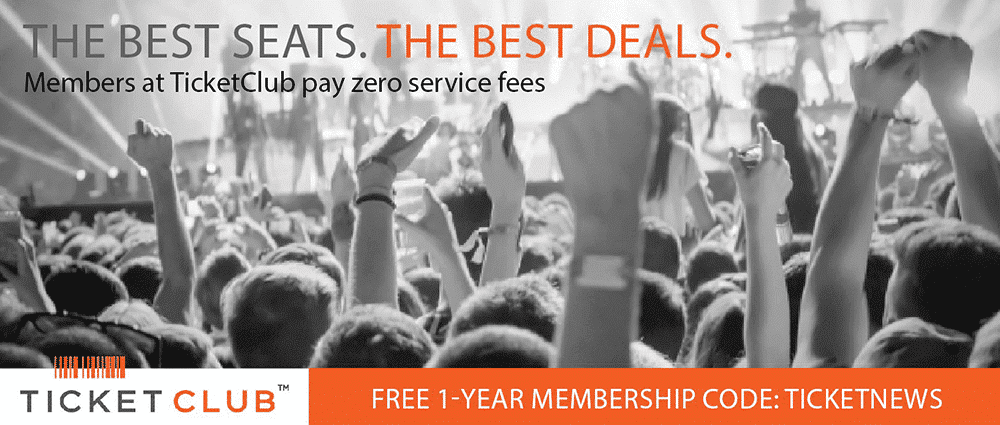 While promoters, venues and primary ticket sale operators blame automated programs for consumer woes, an authority of no less inside knowledge of the reality of ticketing than former Live Nation chair Michael Cohl put a pin in it with his comments in early 2018.
"By the time [fan club presales, VIPs, "friends and family" and other holdbacks are] all done, if you're limited to four tickets per purchase, it's approximately 6,500 people (over two night's at Toronto's Air Canada Centre where Elton John is playing that will get tickets," he said. "You're only going to have 6,000 to 9,000 ticket buyers (who get through) and you could have 300,000 trying … So the idea that people will just immediately say, 'Well, it sold out in a minute and a half and it's cheating' — that's total crap. Of course, it had to sell out instantly. Supply and demand — period. That is never going to change — bots or no bots."
So what makes a "bad" bot anyways? According to Distil's responses to TicketNews, the primary thing that differentiates a "good" vs. "bad" bot when it hits a system that Distil is poised to defend is whether or not that bot traffic comes from a source (think Google or Bing search robots, or other automated tools the company has whitelisted) is one that the company is indifferent to.
So while the websites Distil monitors in its bot defense capabilities see a massive number of traffic coming across the transom that it identifies as both "bot" and "bad," the reality is that the number of these automated programs performing actions beyond simple checks for price changes and inventory drops is a mystery.
Naturally, it is in the best interest of venues, promoters, and primary ticketing providers to overstate the threat and role that bots bring to consumers just hoping to grab tickets without breaking the bank. And it's in the best interest of companies like Distil – which literally exists as long as it can sell companies its bot mitigation services – to make sure the public always views bots as the primary foe in its scramble to grab tickets.
Meanwhile, the same venues, promoters, and primary ticketing providers fight tooth and nail all efforts to introduce transparency in how many tickets are ever available to the consumer in the first place, rather than held back to keep price artificially high, or offered as "platinum" seats charging the maximum price promoters believe they can extract for the best seats in the house before dynamically dropping the price at the last minute, or kicking tickets out the back door to partners like Groupon or even free giveaways to make sure the seats are at least somewhat full when the lights go on.
It's unlikely that any of this comes as news to most of the readers of TicketNews – in recent years the entirety of the legitimate ticketing world on both the primary and secondary market sides have come to agreement that bots are no good for business. But the consumer impression that bots and bad actors are the biggest (or only) factor in why prices have gotten so high in the business is misguided at best, and those who stand to gain the most from it remaining the first scapegoat out of anyone's mouth when a show sells out in minutes aren't likely to change their tune any time soon.
Last Updated on June 4, 2019 by Sean Burns