WWE's Stomping Grounds in Tacoma is less than two weeks away, but the event is not a hot commodity.
There are five matches, including the Universal Champion between Seth Rollins and Baron Corbin, WWE Champion Kofi Kingston v. Dolph Ziggler for a Steel Cage Match, Raw Women's Champion between Becky Lynch and Lacey Evans, Smackdown Women's Champion Bayley v. Alexa Bliss, and Roman Reigns v. Drew McIntyre.
A screenshot of Ticketmaster's interactive map of the event shows that Stomping Grounds is not selling well. The blue dots represent the tickets that were sold so far: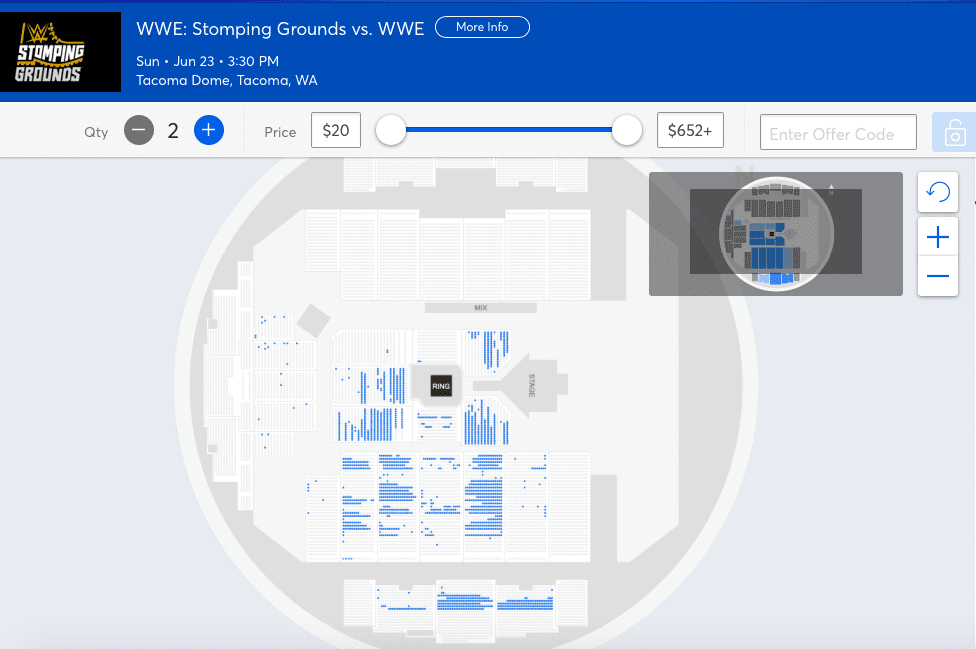 WWE is trying to figure out why fans are not interested in the event. In a poll on their website, they listed each match and are asking fans if they are extremely interested, very interested, somewhat interested, a little bit interested, or not interested at all. There is also a place to leave a note to explain their answer.
WrestlingNews believes that the lack of sales stems from "rematches and stale feuds."
Fans are expressing their opinions about the matches on Twitter: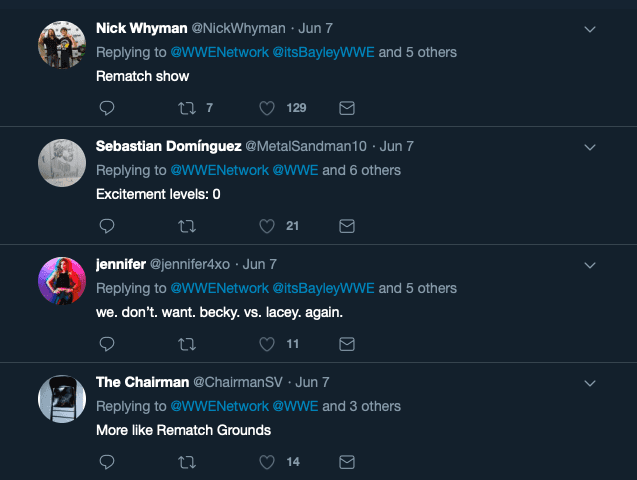 Stomping Grounds, the pay-per-view event, is set to take place on June 23 at the Tacoma Dome.
Last Updated on June 14, 2019 by Olivia Perreault