Miami – the vibrant, culturally diverse, and melting-pot city known for its beach views and nightlife scene – just became an even hotter spot...
Miami – the vibrant, culturally diverse, and melting-pot city known for its beach views and nightlife scene – just became an even hotter spot to visit this year as A-list stars Chance The Rapper, Kygo, and Jack Johnson will headline the inaugural Miami Beach Pop Festival.
The festival is set to take place from November 8 to 10 on the sands of Florida's iconic South Beach between 5th and 10th Streets. While hip-hop artists like Chance The Rapper, T-Pain, and Sean Paul will perform, a variety of genres will take the stage throughout the three-day event, including rock's The Raconteurs, Leon Bridges, The Roots, and Nile Rodgers and Chic, country's Margo Price, and Latin stars Daddy Yankee, Juanes, and Rauw Alejandro. Up-and-coming acts like indie-rock's Maggie Rogers, pop singer Kim Petras, and soulful pop singer-songwriter Quin XCII will also appear.
Paul Peck, co-founder of the festival, isn't new to the festival scene. Previously, he's helped curate Bonnaroo in Tennessee and founded Florida's Okeechobee Music and Arts Festival, but he wanted Miami Beach Pop to be different – something people truly remembered as an unparalleled celebration of diversity and human connection.

"We live in a time of divisiveness," Peck told TicketNews, explaining that he wanted to hold the festival in a location known for its diversity so that people can have a "shared experience in that setting with a variety of different people of different ages, cultures, and backgrounds to connect with the music, food, and things you love, but also to have the opportunity to experience new things that you can take back to your normal life."
As an avid festival-goer, Peck wanted to create a festival that everyone could enjoy. At music festivals, he enjoys little meaningful moments like discovering a new artist or style that he didn't know he had a taste for – something that he believes people can connect with, love, and grow with over time. He also wants to foster connections with others. Since people look at screens all day, they'll have the chance to escape reality, break out of that bubble, and experience something new in a beautiful setting where they can recognize that we are all much more similar than we may think.
While Florida is home to EDM's Ultra Festival and hip-hop's Rolling Loud, Peck believes that these fests are known for one kind of audience. By offering such an eclectic lineup at Miami Beach Pop, he hopes to bring in a really diverse group of people and show them artists that they love, as well as new artists that have yet to make their mark. He said that the lineup was curated with "so much love and care and attention to detail," and while organizers were successful in creating the ultimate beach party, he truly believes that artists at the bottom of the bill will end up being headliners soon.
For the inaugural event, Peck has a few surprises up his sleeve to make the festival truly memorable – including a Sol Jam with Nile Rodgers and some special guests, an All Star Celebration of Bob Marley featuring Stephen Marley and special guests, and a handful of collaborations throughout the weekend. However, the best surprise will be the event itself. He noted that they're only going to have their first year one time, and no one knows exactly how it will go, so everyone is "on this ride together." There's a special energy during the first year where fans and artists can connect on a deeper level, he said, explaining that next year will be completely different.
Those who have never visited Miami can start by going to this festival, Peck said, as it will be a "major cultural event celebrating connection and a reawakening" while also celebrating our similarities. He said that people should come out because there will be food, music, and a well-run operation, kicking-off during the day with a sunny beach party and ending after dark with light shows on the beach with great sets under the stars.
"Kygo on the main stage after dark on Miami Beach…I don't know that it gets more epic than that," Peck said, noting that the weather in November will be ideal in Miami, providing the perfect setting for the new festival.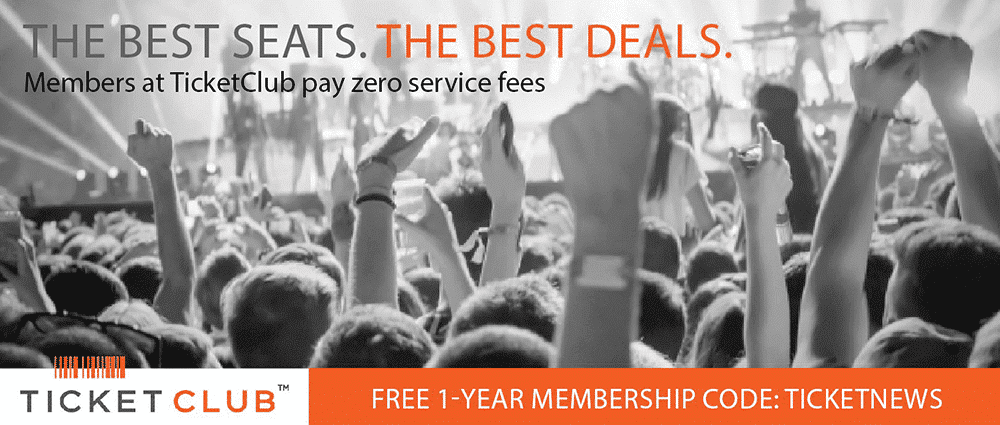 Tickets to the event head on sale this Friday. For more information, visit MiamiBeachPop.com.
Check out the full lineup below:
Last Updated on August 8, 2019 by Olivia Perreault