U.S. Senators Amy Klobuchar (D-MN) and Richard Blumenthol (D-CT) are urging the Department of Justice to conduct an investigation into the live entertainment...

U.S. Senators Amy Klobuchar (D-MN) and Richard Blumenthol (D-CT) are urging the Department of Justice [DOJ] to conduct an investigation into the live entertainment industry in a letter to Makan Delrahim, Assistant Attorney General for the Antitrust Division. Their request is based upon reports that Ticketmaster and its parent company Live Nation are "flouting the conditions of a 2010 consent decree that cleared the way for the two companies to merge," according to a press release issued by Sen. Klobuchar's office Wednesday.
"We are deeply disturbed by reports that Ticketmaster has violated the behavioral conditions by retaliating against venues that use a competing ticket platform," The senators wrote, referencing a New York Times article outlining allegations of anti-competitive practices the company faces from some within the industry. "These reports raise questions about whether the Department has effectively enforced the merger conditions."
Sen. Blumenthol, formerly the Attorney General in Connecticut, has been a vocal critic of Live Nation for some time. He co-sponsored the 2016 version of the Better Online Ticket Sales (BOTS) act, while doing the same when the act was reintroduced earlier this year. In September of last year, he and Senator Jerry Moran (R-KAN) sent a joint letter to Live Nation Entertainment CEO Michael Rapino openly questioning whether or not the company's practices are in the best interest of consumers.
That letter came in the wake of reporting by the CBC/Toronto Star on the company's resale division turning a blind eye to violations of the company's primary marketplaces terms and conditions for large- scale ticket brokers utilizing their secondary marketplace.
Sen. Klobuchar, the Ranking Member of the Senate Judiciary Subcommittee on Antitrust, Competition Policy, and Consumer Rights, has not before waded into the ticketing battle, but has a track record of opposing anticompetitive mergers and has introduced legislation to give more power to government agencies seeking to fight them.
"Americans purchase hundreds of millions of tickets every year and have grown sick and tired of the sky-high fees from Ticketmaster," the letter from the senators continues. "Concerts, sports and other events offer an important respite to Americans' busy lives, foster shared memories and contribute greatly to America's social fabric. Yet, the ticketing industry is broken. We strongly urge you to investigate this market and take any actions necessary to ensure that it serves the public."
The timing of the letter is notable, according to Billboard, due to the fact that the consent decree the senators are accusing Live Nation of flouting, is about to expire. Part of what their letter asks is that the consent decree potentially be extended beyond its current end date of July 2020.
Live Nation declined to comment for Billboard's story, and has not issued a statement on the matter otherwise.
The full text of the letter from the senators to Assistant AG Delrahim is included below: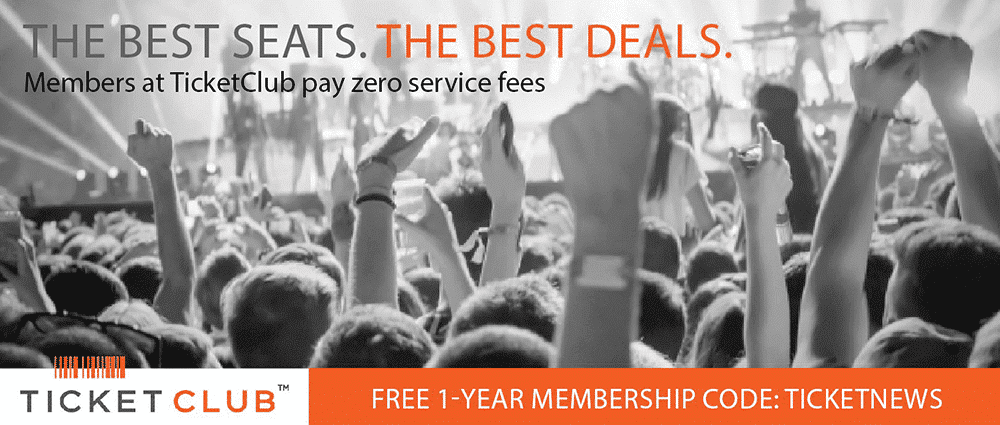 Dear Assistant Attorney General Delrahim,

We write to express our serious concern that online ticket markets are not working for American consumers. Buyers are confronted with exorbitant fees and inadequate disclosures when they go to purchase tickets to live events. The Federal Trade Commission (FTC) hosted a workshop to examine these issues from a consumer protection perspective, but left largely unaddressed was the fact that ticket markets are dominated by one corporation, Live Nation Entertainment (Live Nation), which has the power to impose hefty fees on consumers who lack real competitive alternatives.

Live Nation's dominance was cemented by its 2010 merger with Ticketmaster, which was cleared by the Justice Department, subject to a negotiated consent decree. The consent decree has been criticized as ineffective, and there have been disturbing reports that Live Nation has flouted its conditions. What protection the decree provides will soon come to an end as it is set to expire in approximately one year, with Live Nation's dominance virtually unchallenged.

Although Chairman Joseph Simons stated that it would "not be appropriate" for the FTC to discuss issues related to the Ticketmaster-Live Nation merger at its ticketing sales workshop—indicating that such issues should be directed to the Department of Justice—Commissioner Slaughter's opening remarks raised the question of whether "anti-competitive practices" or "hyperconcentration" were contributing to the consumer protection problems in ticketing sales. It seems clear to us that this is the case, and that the Ticketmaster-Live Nation merger has contributed to consumers' difficulties in the ticketing market.

Given its role in reviewing the Ticketmaster-Live Nation merger, it appears the Department is the appropriate agency to address this issue. Accordingly, we urge the Department to investigate the state of competition in the ticketing industry to ensure Live Nation's compliance with its consent decree and to take any actions necessary to protect that competition and consumers in ticketing markets.

The Ticketmaster-Live Nation Merger Has Been Bad for Consumers

When Ticketmaster and Live Nation first proposed to merge, we were among many voices expressing deep concern. The Senate Antitrust Subcommittee also held a hearing on the proposed merger where industry leaders warned that further concentration in the ticketing market could stifle innovation, raise consumer prices and hurt workers. As you know, the Department of Justice shared similar concerns, stating in its complaint that, without any remedies, the merger would "substantially lessen competition."

Nevertheless, the Department approved the merger with three major conditions. First, Ticketmaster was required to license its ticketing platform, Host, to AEG, the second largest U.S. promoter. In so doing, the Department sought to create a "new, independent, economically viable and vertically-integrated competitor" to challenge Ticketmaster. Second, Ticketmaster was required to divest Paciolan, a subsidiary that allowed venues to sell tickets through their own website, to Comcast-Spectator, which already had a 2% share of the primary ticketing market. Given Paciolan's 7% market share, the Department hoped the combined entity would "establish another independent and economically viable competitor."

Finally, the Department imposed behavioral conditions to prevent Ticketmaster from using its dominance to stifle new competitors. Ticketmaster was prohibited from withholding concerts that Live Nation promotes or concerts by artists that Live Nation manages from venues that use a competitor's ticket platform. Ticketmaster was also required to provide its clients' ticketing data upon request, reducing their costs to switch to a competitor.

This approach was intended to create competition in an industry that had long been dominated by a single player. However, the company retained significant advantages over any would-be competitors. As a result, many experts were skeptical that the merger conditions were sufficient to create a competitive market.

Unfortunately, the skeptics' fears have proven correct. There is little evidence that the market is any more competitive today than it was in 2010. Ticketmaster remains the dominant player in the primary ticketing market. The market has not seen the rise of any large, vertically-integrated competitors. AEG never licensed Host because it deemed the technology not innovative enough. In addition, Paciolan is now owned by Learfield, and its business largely focuses on the collegiate ticketing market, far from the large, vertically-integrated competitor envisioned by the consent decree. According to the New York Times, Ticketmaster ticketed 80 of the Top 100 U.S. concert venues in 2016.

In addition, the merger conditions appear to have been either unenforceable or under-enforced. We are deeply disturbed by reports that Ticketmaster has violated the behavioral conditions by retaliating against venues that use a competing ticket platform. Those reports raise questions about whether the Department has effectively enforced the merger conditions.

The losers in all of this are the American people. Without significant market competition, Ticketmaster and other primary ticket providers continue to charge high fees to consumers. According to a 2018 Government Accountability Office study, fees average 27 percent of the ticket price. In addition, the lack of competition in the market means that Ticketmaster is able to get away with hiding its nefarious practices from consumers. For example, the GAO also noted that fees were often displayed late in the buying process, requiring consumers to select a seat, click through additional screens and create a user name and password before the fees were displayed.

This is unacceptable. Consumers deserve a transparent process with reasonable fees. The current market is not delivering that.

A More Competitive Ticket Market Would Help Consumers

Our recent past shows just how much increased market competition would benefit ticket-buying consumers. Consider, for example, Ticketmaster's response to Live Nation's decision to enter the primary ticket market in 2008. According to the Department of Justice's own complaint, Ticketmaster was the "dominant" player in the industry in the decades leading up to 2008. It used its position in the market to extract high fees from consumers, even as the growth of the Internet lowered its costs.

In 2008, Live Nation, then a top concert promoter and Ticketmaster's largest customer, declined to renew its contract with Ticketmaster and instead decided to compete directly in the primary ticket market. The extent of this threat became clear that September when Live Nation convinced SMG, the largest U.S. venue management company and Ticketmaster's then third-largest customer, to use Live Nation as its primary ticketing platform. According to the Department's complaint, "[a]lmost overnight," Live Nation became the second-biggest primary ticketing company, reducing Ticketmaster's market share from 83% to 66%.

The competition between Ticketmaster and Live Nation paid immediate dividends for consumers. Faced with a real threat to its monopoly, Ticketmaster "offered more attractive renewal terms to its customers with expiring contracts than it had customarily offered," according to the DOJ. It is worth underscoring that the competition between Ticketmaster and Live Nation was somewhat constrained given that the primary ticket market still had dizzyingly high levels of corporate consolidation at the time. Even so, the fact that competition even under these market conditions was a boon for consumers suggests just how much consumers would benefit from more vigorous competition. Increased competition may also create more favorable market conditions to address the consumer protection problems that were discussed at the FTC's ticket sales workshop.

The Department of Justice Should Act to Protect Consumers and Restore Competition

The Department of Justice should act to reinvigorate competition in the ticket market to help consumers. As an initial matter, the Department must enforce the terms of the Ticketmaster-Live Nation consent decree, including the anti-retaliation merger conditions. The reports that Live Nation may have violated its merger conditions must be fully investigated. The Department should not hesitate to seek appropriate remedies to ensure compliance with the merger conditions.

We also urge the Department to conduct an investigation into the state of competition in the ticketing marketplace. This should include a retrospective study of the effects of past consolidation and an assessment of how the available antitrust enforcement tools may be used to help restore competition, including whether the Department should seek court approval to extend the Ticketmaster-Live Nation merger conditions past their 2020 expiration. The Department should not hesitate to use all of the legal tools at its disposal to protect consumers.

Americans purchase hundreds of millions of tickets every year and have grown sick and tired of the sky-high fees from Ticketmaster. Concerts, sports and other events offer an important respite to Americans' busy lives, foster shared memories and contribute greatly to America's social fabric. Yet, the ticketing industry is broken. We strongly urge you to investigate this market and take any actions necessary to ensure that it serves the public.

We look forward to your prompt response.

Sincerely,
Last Updated on August 28, 2019 by Sean Burns