When the punk-rockers of Green Day couldn't perform at the 2016 World Cup of Hockey in Toronto, fans and the league didn't give up...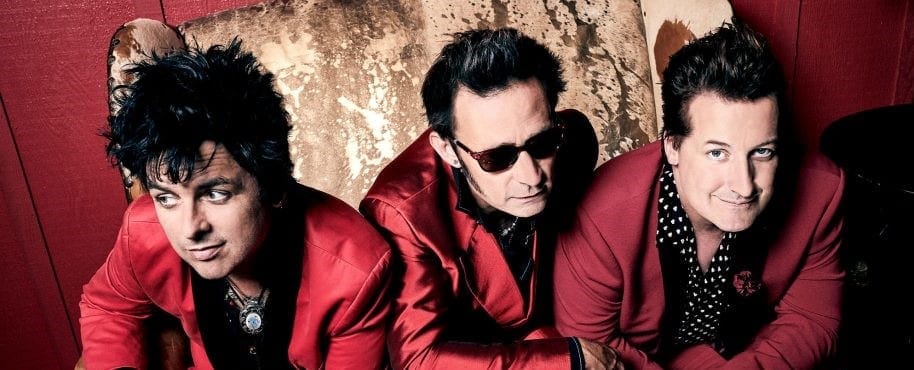 When the punk-rockers of Green Day couldn't perform at the 2016 World Cup of Hockey in Toronto, fans and the league didn't give up hope to partner with the band. Now, three years later, they've planning an even bigger relationship.
Green Day has officially signed on as the NHL's promotional partner for the next two seasons. The expansive, multi-platform marketing and promotional partnership will last for the 2019-2020 and 2020-2021 seasons, incorporating the Grammy Award winners' songs through suggested arena playlists and highlight packages. Additionally, they'll deliver a performance at the 2020 NHL All-star Game in St. Louis.
The band announced the news Monday morning, releasing a snippet of a new track "Fire, Ready, Aim," off of their forthcoming record Father of All…; the track will also serve as the opening theme song for NBCSN's Wednesday Night Hockey. Fans can hear the song and catch the game on October 9 when the New Jersey Devils take on the Philadelphia Flyers.
This @NHL season is hereby known as LOUD season…where the toughest athletes to ever lace up a pair of skates meet the baddest rock band on the planet. Turn up the volume, "Fire, Ready, Aim" & enjoy. Wait, did we just tease a BRAND NEW SONG?! @NHLonNBCSports #WNH #NHLGreenDay pic.twitter.com/WDnxnktET6

— Green Day (@GreenDay) September 30, 2019
Steve Mayer, the league's chief content officer, told Sportsnet that frontman Billie Joe Armstrong, bassist Mike Dirnt, and drummer Tre Cool are all hockey fans, but Cool is the biggest fan out of the three.
"These guys have been to games, but they're not over the top as much as Tre is," Mayer said. "He's a San Jose fan who now, because he lives in Newport Beach, is becoming an Anaheim Ducks fan. When we were together last week shooting a video, he was like 'I'm going to shoot you a list of all the games I want to go to. I want to sit on the glass.' That's music to our ears."
While the NHL had some great music moments over the years – including Panic! At The Disco performing on a floating stage in front of the Bellagio for the 2018 Stanley Cup Final and Lil Nas X performing at Boston's City Hall Plaza this past May – he's been searching for a song to really hype the crowd ahead of a hockey game.
"Given how much I've tried to integrate music into our world, this is significant for me," Mayer said, noting that "the best is still yet to come, but we're going to open with a bang."
Armstrong, Cool, and Dirnt returned this year with surprise news that shocked music fans: an iconic triple-headlining tour with Weezer and Fall Out Boy in 2020. As if the news of a joint tour wasn't enough, all three bands also announced news of forthcoming albums. Green Day's Father Of All… is due February 9 and will feature the title track, which dropped earlier this month.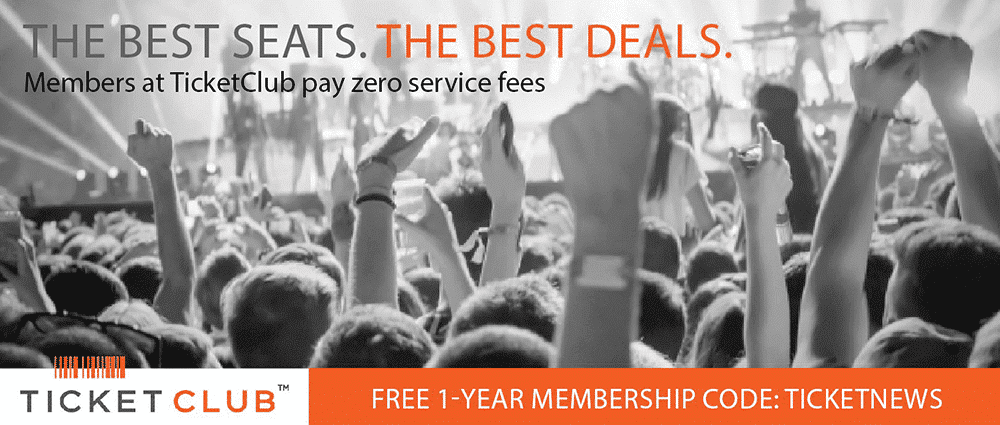 Visit Ticket Club to grab tickets to see Green Day on tour next year and look out to hear more music soon via the NHL.
Last Updated on September 30, 2019 by Olivia Perreault