Summer tours and festivals are going on sale in full force this Friday. Tickets to see psychedelic rock band Tame Impala in the summer...
Summer tours and festivals are going on sale in full force this Friday. Tickets to see psychedelic rock band Tame Impala in the summer will go on general sale tomorrow. The band's upcoming album The Slow Rush is scheduled to drop on Valentine's Day. They'll play a handful of shows in California and Mexico in the spring followed by a longer U.S. tour. Motley Crue's stadium tour will also go on sale Friday. The band announced a reunion recently following their farewell tour in 2015. The Crue will hit the road with Def Leppard and Poison next summer.
Alanis Morissette will celebrate the 25th anniversary of her Grammy-winning album Jagged Little Pill next summer. Tickets will go on sale Friday to see the alternative songstress tour with fellow rockers Garbage and Liz Phair. Maroon 5's lengthy summer tour will also release general sale tickets Friday.
Dublin's Longitude Festival is releasing single, two and three-day tickets tomorrow. The first lineup announcement came last week, revealing rap giants Kendrick Lamar, Tyler, the Creator and A$AP Rocky as headliners. Tyler will also perform at Buku Music + Art Project in New Orleans alongside Illenium and Flume, with tickets on sale tomorrow. Twin Cities Summer Jam will release single-day and weekend passes on Friday as well. Carrie Underwood, Pitbull and Zac Brown Band will headline the 2020 edition of the Minnesota festival.

Legendary comedian Carol Burnett will visit Milwaukee and Chicago in the spring, with tickets on sale tomorrow as well. Patton Oswalt's I Love Everything tour will also release tickets Friday, along with Trevor Noah's Toronto, Edmonton and Calgary stand-up shows. In theater, The Choir Of Man shows in Chicago will go on general sale. 
Tickets to UFC 247 will go on sale tomorrow as well. Light Heavyweight Champion Jon Jones will meet Dominick Reyes in the octagon. WWE's Hall of Fame ceremony will have tickets up-for-grabs tomorrow, along with tickets to their Elimination Chamber event. Additional events on sale tomorrow include Chris Stapleton's Toledo, Austin and Columbus shows, Tool's San Jose performance and Milky Chance's spring tour. 
Scroll down for our full breakdown of tickets on sale Friday. 
*Sale information is subject to change and presented for informational purposes. Presales may require access passwords to purchase. As always, it is best to contact the venue or ticket retailer to confirm any and all details before purchase.
Seller Key: TMUSA: ticketmaster.com; LIVN: livenation.com; AXS: axs.com; ETIX: etix.com; TFLY: ticketfly.com; FGATE: frontgatetickets.com; TCOM: tickets.com; TWEB: ticketweb.com.
Tickets On Sale — Friday December 13, 2019
Presale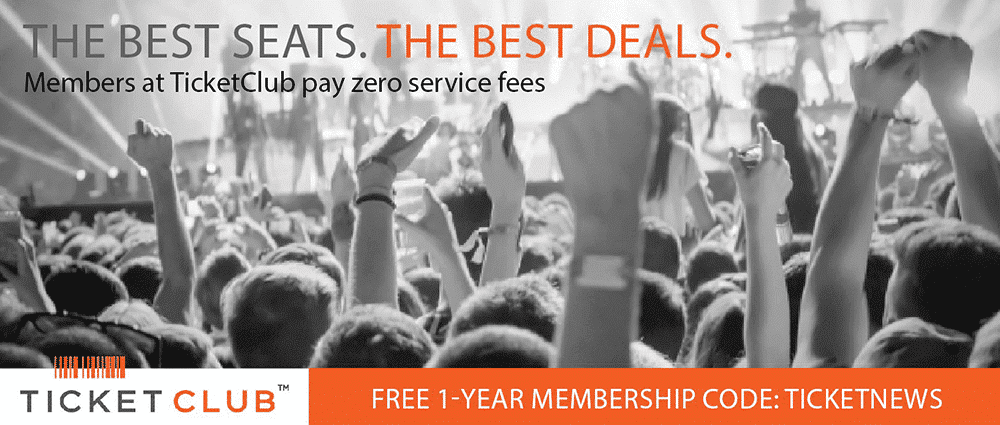 General On Sale
Last Updated on December 12, 2019 by Olivia Perreault