Oak View Group (OVG) has taken the lead of forming a national theater alliance which consists of 39 performing arts venues. Spread across 18...

Oak View Group (OVG) has taken the lead of forming a national theater alliance which consists of 39 performing arts venues. Spread across 18 markets in the nation from Dallas, Chicago, Denver to Philadelphia, Boston, Portland and more; the venues within the alliance will benefit from collective buying power, routing of non-traditional content, sponsorship opportunities and best practices.
The Theater Alliance aims to provide venues which may not have the resources, seating capacity or staff of the typical arena with essential services. It is based on a similar model designed after OVG's Arena Alliance that launched in 2015.
Experienced music agent Noël Mirhadi was named Senior Director of the Theater Alliance. Working with Joe Giordano, OVG Vice-President, she will be in charge of building the new alliance and overseeing the group and the company's arena and stadium alliances. Mirhadi has a history at talent agencies representing artists focusing on performing arts for over a decade, who is also a classically trained musician herself.

"It was an easy sell coming from Joe, a longtime colleague and friend," says Mirhadi. "He really wanted someone who had deep knowledge and relationships in the theater space to help identify these partners to formulate not only the menu of services we're offering but also identify which we wanted to be part of our inaugural class."
"Theaters serve as the heartbeat of their community. I understand and appreciate this sentiment having started as a musician and having gone on to dedicate my professional life and career to music and the arts," Mirhadi adds. "I'm thrilled to have joined Oak View Group as we create and launch our new Theater Alliance, which will support these critically important institutions and help them continue to thrive."
OVG360 CEO Chris Granger says what they were trying to do was to meet the needs of the venues and make sure that they were creating value for the entire ecosystem there. "We want to serve the industry and all stakeholders," continues Granger. "That means how do we best serve the venue, the artists, fans and corporate partners in the communities in which we operate? All members will have access to everything, but the venues are different. They have similar challenges, but they will be different in terms of what matters most to them."
He emphasizes that the value of the alliance comes not just from the OVG partnership but from the relationship with one another.
"We want you to participate with us for, let's say, three or five years as a starting point. We want to make sure there is an opportunity for you to reap the benefits of the collective and for us to learn as much as we can about your venue. A one-year relationship serves nobody."
The Theater Alliance is reported to help drive unique, exclusive, and traditionally mainstream content to its member venues, for instance, intimate acoustic performances by some of the top names in entertainment in order to give members theaters and performing arts centers a competitive edge within their markets.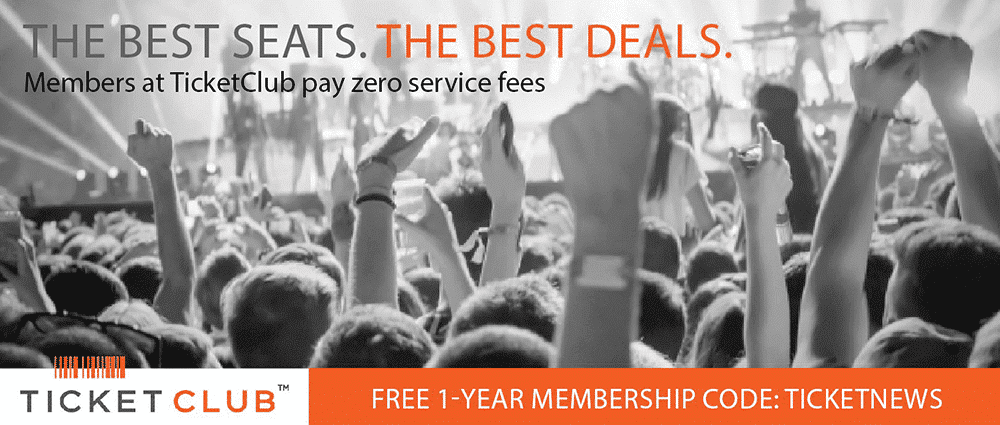 "It's important to note that outside of booking, these buildings have operated kind of in a silo historically," OVG Vice-President Giordano points out. "Now we're bringing together all the different departments, from operations, ticketing F&B, all the different things that make the wheel turn."
Theater Alliance membership is invite only. The annual fee venues pay for those services is in the mid-five-figures. The group seeks top-class venues interested in a long-term relationship, officials say.
In addition to the venues listed below, it is said that there are active discussions with several other potential member venues to be announced in the coming months.
OVG Theater Alliance Members
ACL Live at Moody Theater (Austin, Texas)
AT&T Performing Arts Center (Dallas, Texas
Beacon Theatre, Theater at MSG, and Radio City Music Hall (New York)
Boch Center (Boston, Massachusetts)
The Chicago Theater (Chicago)
First Interstate Center (Spokane, Washington)
Fox Theatre (Detroit, Michigan)
Kimmel Center (Philadelphia)
Loew's Jersey Theater, opening 2025 (Jersey City, New Jersey)
Pabst Theater Group (Milwaukee, Wisconsin)
Paramount Theatre (Denver, Colorado)
Paramount Theatre (Oakland, California)
Pittsburgh Cultural Trust (Pittsburgh)
Portland'5 Centers for the Arts (Portland, Oregon)
Ryman Auditorium & Grand Ole Opry House (Nashville)
Segerstrom Center for the Arts (Costa Mesa, California)
Stifel Theatre (St. Louis, Missouri)
Tulsa Performing Arts Center (Tulsa, Oklahoma)
Last Updated on January 20, 2023 by Dave Clark