According to industry insiders quoted in a recent story by Billboard, it was a failure to meet venue expectations for ticket sales on some...

According to industry insiders quoted in a recent story by Billboard, it was a failure to meet venue expectations for ticket sales on some concert dates that cost SeatGeek its contract with Brooklyn's Barclay's Center, not interference from Live Nation. The deal between Barclay's management BSE Entertainment and SeatGeek was abruptly cut short, with the New York venue transitioning back to its previous vendor for ticketing, the Live Nation Entertainment-owned Ticketmaster.
At the time of the breaking news of the abrupt shift, many immediately questioned why, given that the multi-year deal for SeatGeek to ticket the venue as well as teams playing there including the NBA's Brooklyn Nets, was less than two years old. Neither the ticketing vendor nor the venue management answered questions related to the deal breaking up, but it was widely speculated that the move to SeatGeek was being penalized by Live Nation Entertainment, the world's largest concert promotor. While there was no specific evidence of such action taking place, Barclay's Center saw a major reduction in LN-promoted shows after switching to the rival ticketing vendor compared to when it used Ticketmaster.
At last week's Senate Judiciary Committee hearing regarding ticketing and competition concerns in the industry specific to Live Nation and Ticketmaster, SeatGeek CEO Jack Groetzinger added fuel to the speculation that Live Nation – which has repeatedly been accused of anti-competitive behavior such as threatening venues that don't use Ticketmaster with fewer shows – had done just that in New York.
He told the Committee, under oath, that BSE managers had been concerned over the lack of shows being routed to the arena since their switch to SeatGeek, and asked if it would be possible to shift to using Ticketmaster for concerts while keeping SeatGeek on to ticket its other events. Since doing that made little economic sense, SeatGeek instead opted to amicably part ways with the Brooklyn building, he said.
Days later, a new story appeared in Billboard, telling a dramatically different story:
In December, Barclays Center and BSE Global chief executive Sam Zussman arranged a meeting with officials at SeatGeek and offered the ticketing company an ultimatum: Either terminate the seven-year contract they signed with his predecessor, John Abbamondi, the year before, or else Zussman would publicize SeatGeek's tech failures as they happened, multiple sources tell Billboard.
The sources that spoke on the record for the story – booking agents Jared Arfa and Marsha Vlasic of Artist Group International, claimed that it was SeatGeek's fault that a concert featuring The Strokes sold some 2,000 fewer tickets than the same band sold for a New Year's Eve concert in 2019 at the same building.
"They just aren't designed for high-demand ticket sales, like concerts," says Arfa, who describes SeatGeek as "a secondary ticketing company that dabbles in primary ticket sales" while Ticketmaster is better built for large sales. "There's things that we have become accustomed to in the music business" that Ticketmaster does really well, he noted.
The fact that the concert sold under the SeatGeek operation was originally scheduled for December of 2021 – put on sale in October, just weeks after New York City resumed allowing indoor events during the COVID-19 pandemic and the event wound up being postponed to April of 2022 due to concerns related to the huge spike of cases across the country late in the year, doesn't seem to be considered a mitigating factor by the industry insiders speaking to the publication. A show by Genesis scheduled at Barclays Center following two at Madison Square Garden and a third at nearby UBS Arena, was also cited as a sales failure attributable to SeatGeek in the story.
SeatGeek staunchly defended its platform in response to Billboard, telling reporter Dave Brooks that the platform and continuing improvements have been received with "resounding appreciation from both AEG and Live Nation's teams."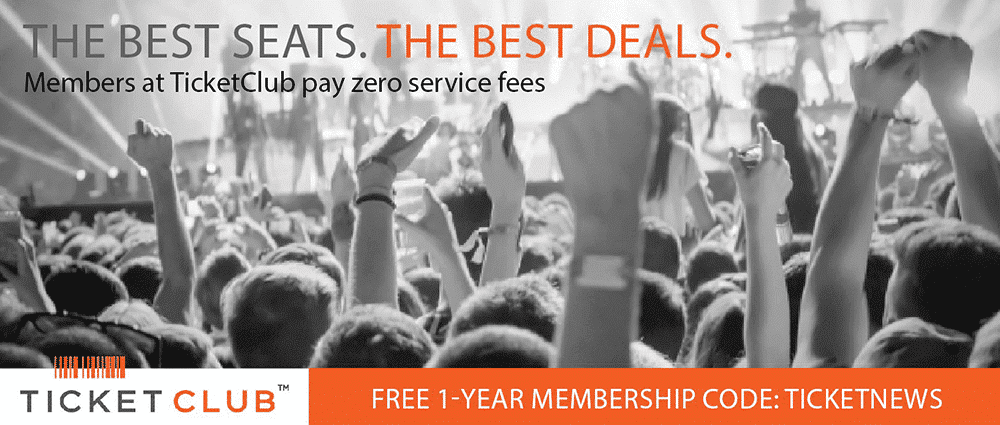 Scrutiny over the shift from Ticketmaster to SeatGeek and then back by Barclays Center in the span of three years is likely to be a matter of high focus as lawmakers and regulators consider next steps following last week's hearing in Washington.
Last Updated on January 31, 2023 by Dave Clark