Sunday's NFL conference championships were vastly different affairs, but the result is the same for the Philadelphia Eagles and the Kansas City Chiefs –...
Sunday's NFL conference championships were vastly different affairs, but the result is the same for the Philadelphia Eagles and the Kansas City Chiefs – Super Bowl LVII awaits in two weeks. The Eagles saw relatively easy work on Sunday to punch their ticket to Arizona, defeating the San Francisco 49ers 31-7 in the NFC Championship game. In the late game, Kansas City avenged last year's AFC Championship loss to the Cincinnati Bengals with a last-second field goal to take a 23-20 victory and earn their berth in the Super Bowl for the third time in the last four seasons.
Super Bowl tickets are available across multiple marketplaces already, but fans are going to have to plan for a big outlay if they want to catch the game in person in two weeks – as of Sunday evening immediately following the AFC championship that finalized the matchup at State Farm Stadium on February 12, the best "get-in" price for Super Bowl LVII tickets that we could find (once fees are factored in) was $5,702 at TicketClub.com.
That money would get you a seat in the 22nd row of Section 421. There were several other options on that marketplace for below $6,000, due in large part to members of that site having the ability to purchase tickets without service fees added after the fact. MEGASeats also had options at under $6,000, largely due to there being a significant (15% off) discount being taken off as of Sunday evening from list prices on the marketplace – though that may not always be the case as the game approaches.
Super Bowl LVII Ticket Prices
Prices as of January 29
| Marketplace | "Get-in" Price | Median | High |
| --- | --- | --- | --- |
| Ticket Club | $5,702 | $8,472 | $44,919 |
| MEGASeats | $5,688 | $8,588 | $45,039 |
| Vivid Seats | $6,419 | $8,903 | $39,199 |
| ScoreBig | $6,654 | $8,456 | $54,374 |
| SeatGeek | $6,976 | $9,305 | $45,142 |
| StubHub | $7,323 | $9,157 | $46,002 |
Among more "traditional" ticket resale marketplaces, the "get-in" prices for Super Bowl tickets ranged from $6,500 after fees at Vivid Seats to $6,600 at SeatGeek and $7,323 at StubHub. These, naturally, aren't the prices displayed when you first browse the website, but are what the actual consumer price would be for the lowest offering, once the checkout fees are totaled (on a per-ticket basis).
As of Sunday night, the median price for consumers across the marketplaces ranged from about $8,500 at Ticket Club to over $9,300 at SeatGeek.
It will be worth keeping an eye on the ticket market over the next two weeks as the game in Arizona approaches. Unlike the previous two Super Bowls, there is no local team – Tampa Bay had a home game in 2021 and Los Angeles played in its home stadium last year. Philadelphia fans will have to travel about 2,500 miles to catch the big game, while KC supporters are about half that distance away from the Arizona desert. There is reason to believe that the ticket prices stayed sky high due to the fact that local fans didn't have to worry about paying for travel or hotel fees, freeing up more dollars to pay for tickets themselves – a luxury that only fans of the Eagles or Chiefs who just happened to relocate to the Phoenix area have this time around.
Want to shop around for yourself? Click the links below to see where things currently stand across multiple ticket resale marketplaces for Super Bowl LVII tickets.
Ticket Links
Super Bowl LVII Tickets at MEGASeats – 10% off use code TICKETNEWS
Super Bowl LVII Tickets at ScoreBig
Super Bowl LVII Tickets at SeatGeek
Super Bowl LVII Tickets at StubHub
Super Bowl LVII Tickets at Ticket Club – Free Membership use code TICKETNEWS
Super Bowl LVII Tickets at Vivid Seats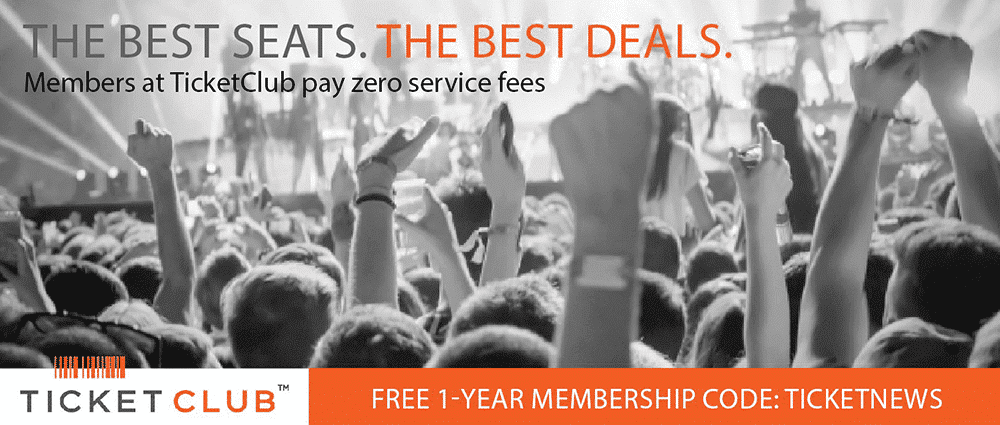 Last Updated on January 29, 2023 by Dave Clark