If fans were holding out on plans to purchase tickets to the CFP National Championship game between Georgia and TCU in hopes that a...
If fans were holding out on plans to purchase tickets to the CFP National Championship game between Georgia and TCU in hopes that a "non-traditional" team's being in the running, that doesn't appear to be the case as Monday's game at SoFi Stadium approaches. Ticket resale prices for the game remain high, with fans paying an average ticket price of nearly $2,00 to see the contest between one university hoping to secure a second straight title and another that hasn't claimed one since the great depression.
According to Ticket Club, fans have paid an average price of $1,987 per seat for tickets to Monday's CFP National Championship game, which stands as the second-highest average price paid on the resale marketplace in the last decade. Only the 2018 title game between Georgia and Alabama, which saw an average ticket price sold of $2,368, was higher. 2021's final between Ohio State and Alabama stands at a distant third place in average price sold, having gone for $1,618 on the resale marketplace with no fees for its members. The 2022 final between Alabama and Georgia saw a comparatively bargain price average of $1,222 paid by consumers.
Both teams made their way to Monday's final with thrilling victories in the semifinal contests over the weekend, with TCU besting Michigan at the Peach Bowl and Georgia rallying for its own victory late against Ohio State at the Fiesta Bowl.

TCU, which has two "claimed" national titles (in 1935 and 1938), has been pushing back against the perception that its appearance in the title game would lead to sagging ticket sales. Athletics director Jeremiah Donati clapped back at reporter Darren Rovell earlier this week after he posted about TCU having not sold through its full alottment of tickets prior to its semifinals victory, calling the information "fake news".
Fake news. 👇🏼 Was ironically just in our ticket office and confirmed. We sold out of our allotment with well over 5,000 ticket requests we couldn't fill. Feel free to contact me directly in the future Darren with your questions. https://t.co/t3gMkmY34M

— Jeremiah Donati (@JDonati_TCU) January 4, 2023
Rovell did reply that at the time of his post (days earlier), the information was accurate, but that Horned Frogs fans had simply bought up what remained as the team found its way to the finals.
Despite the high average price being paid thus far, there are still relatively affordable tickets to the CFP championship game according to another reseller, ScoreBig. "Get-in" prices there range as low as $382, down to $363 for those who follow this link with a 5% off discount code (TicketNews would receive a commission if you click through and buy there). Prices rise sharply once consumers narrow their selection out of the upper deck areas of the stadium. Seats in the 400-level start at $501, with 300 ($637) and 200 ($774) sections continuing the climb. Seats on the lower level sidelines aren't available for less than $1,000 each as of Friday morning on ScoreBig.
Typically, however, prices will begin to fall as the kickoff approaches, so fans hoping for a bargain with plans on holding out may still find a deal as Monday approaches. The question remains if the prices will fall steeply enough to pull the game down out of its current second-place showing compared to other CFP championship games in past years.
College Football Playoff National Championship Ticket Links
Tickets at MEGASeats | – 10% Off Using Code TICKETNEWS
Tickets at Event Tickets Center
Tickets at ScoreBig
Tickets at StubHub
Tickets at Ticket Club | Free Membership Offer
Tickets at TickPick
Tickets at TicketNetwork
Tickets at TicketSmarter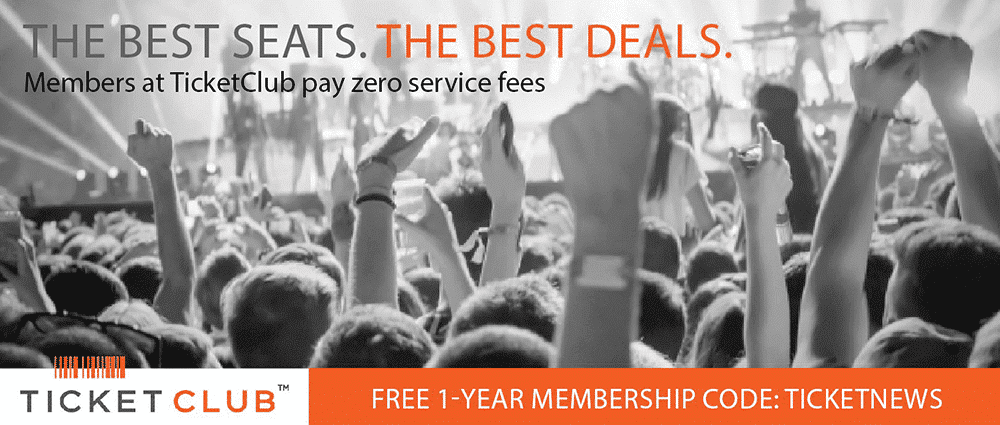 Photo: TCU players celebrate after their victory at the Fiesta Bowl to earn a spot in Monday's CFP National Championship contest against Georgia. Photo via AD Jeremiah Donati on Twitter
Last Updated on January 6, 2023 by Dave Clark