Consumers who purchased tickets during this week's "verified fan" sale for The Cure shows in North America will see something entirely rare: Ticketmaster coughing...
Consumers who purchased tickets during this week's "verified fan" sale for The Cure shows in North America will see something entirely rare: Ticketmaster coughing up a refund. The Live Nation Entertainment-owned ticketing platform is refunding part of the fees that were drawing outrage this week when many fans pointed out that the fees for some deliberately low-priced tickets exceeded the actual ticket prices.
Ticketmaster is reportedly going to automatically refund impacted customers, who saw fees in excess of the ticket price on some tickets that were $20 for the upcoming tour. It is doing so at the direct urging of The Cure's Robert Smith, who vocally criticized the "scam" of dynamic pricing prior to tickets going on sale, and then shared in the outrage expressed by fans over the fee structure.
1 OF 2: AFTER FURTHER CONVERSATION, TICKETMASTER HAVE AGREED WITH US THAT MANY OF THE FEES BEING CHARGED ARE UNDULY HIGH, AND AS A GESTURE OF GOODWILL HAVE OFFERED A $10 PER TICKET REFUND TO ALL VERIFIED FAN ACCOUNTS FOR LOWEST TICKET PRICE ('LTP') TRANSACTIONS…

— ROBERT SMITH (@RobertSmith) March 16, 2023
The Cure ticket sales process has been yet another black eye for Ticketmaster and Live Nation, as it drove attention to the shifting sands that consumers face in the modern ticketing ecosystem, where most artists and consumers have little choice but to deal with Ticketmaster, which is under heavy scrutiny after multiple fiascos in recent months, including the Taylor Swift Eras Tour sales process that triggered a senate hearing and an ongoing DOJ investigation over its allegedly monopolistic market share and competition issues.
Rather than embrace the "dymamic" and "platinum" ticketing systems designed to surge ticket prices as tickets go on sale, The Cure demanded the ticketing platform refrain from such practices, though it did harness the hated "verified fan" registration system and strip consumers of their right to transfer or resell tickets outside of the primary ticketing system save for events in states that have outlawed such anti-competitive restrictions on consumer choice. There were widespread complaints about the inequities of the "verified fan" system as always, but the main thread of complaint stemmed from the outrageous fees that the lowest price tickets were subject to, effectively nullifying the goal of lower-priced tickets.
Smith responded to the fan complaints, saying he was "sickened" by what he was seeing, and also pushing back on the widespread assumption that the artist controls and benefits from the "service fees" tacked on to ticket purchases.
I AM AS SICKENED AS YOU ALL ARE BY TODAY'S TICKETMASTER 'FEES' DEBACLE. TO BE VERY CLEAR: THE ARTIST HAS NO WAY TO LIMIT THEM. I HAVE BEEN ASKING HOW THEY ARE JUSTIFIED. IF I GET ANYTHING COHERENT BY WAY OF AN ANSWER I WILL LET YOU ALL KNOW. X

— ROBERT SMITH (@RobertSmith) March 16, 2023
Smith's activism stood in sharp contrast to the week's other high profile ticket sale, which saw Drake's tour dates go up, and fans loudly complain over the exact "dymamic" pricing system that The Cure told Ticketmaster to turn off. Fans shopping for those shows also pointed out the massive fees being tacked on, drawing more negative scrutiny for Ticketmaster.
Tried my luck again just to see if the service fee changed. The service fee is way higher for the cheaper ticket. What sense does that make? @Ticketmaster pic.twitter.com/XBmuF33rt2

— Zach 🧊 (@z_duane) March 16, 2023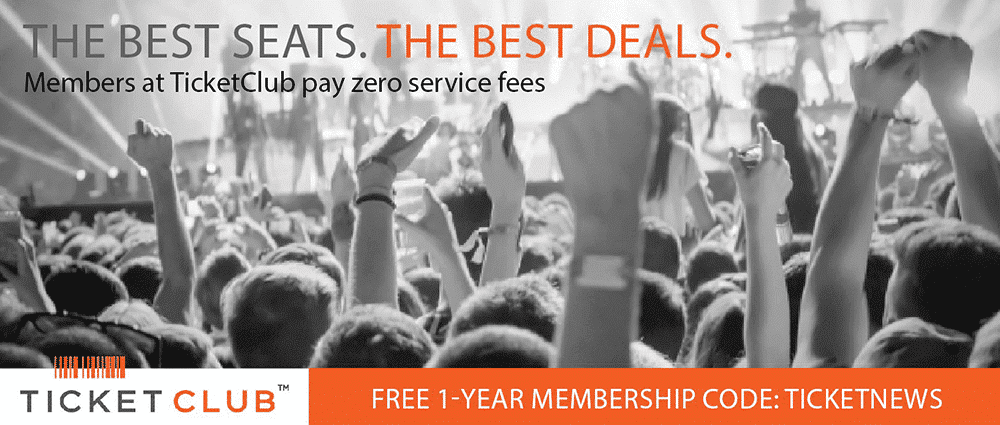 One thing that fans of The Cure did note and question while lauding Smith's action was the fact that there are reportedly tickets going on sale to each stop on the tour in general sale on Friday, March 17. This is in spite of the band saying that all tickets would be made available to those "verified" during the presale, but many complained that they were waitlisted and never got invited in for their purchase option, which seems to contradict the promise that those "verified" would have a shot until tickets ran out before a general onsale.
no way your fault, but i really do wish people who were put on the waitlist for verified fan and left waiting all day yesterday could have some priority for tickets, since it was said that the verified fan sale would continue till everything was gone. a lot of us missed out.

— liv 🦇 (@goldenbergys) March 17, 2023
I thought TM was selling tix to verified fans until they ran out? I was verified but never got a code. Hope to get tix for MSG tmrw.

— Coley 💙🧡🏒🥅 (@holymolyits) March 17, 2023
I sincerely appreciate your efforts, but this whole process has been utterly ridiculous. I registered the day we were told to do so, never got a code, nothing, for any of the Hollywood dates. I hope I can get good seats come Friday, but this has been the worst ticket experience.

— Agent Barton (@AgentHawkstar) March 17, 2023
But im still a verified fan waitlisted ready to buy…so now it's closed and I get screwed twice?

— GrahamPermie82 (@GrahamPermie82) March 17, 2023
Will Friday be a better day for Ticketmaster as The Cure ticket sales saga continues? We'll see when they begin going out on offer after 10 a.m.
Ticket Links
The Cure tickets at MEGASeats | 10% off use code TICKETNEWS
The Cure tickets at ScoreBig
The Cure tickets at SeatGeek
The Cure tickets at StubHub
The Cure tickets at Ticket Club | Free membership use code TICKETNEWS
The Cure tickets at Vivid Seats
The Cure North American Tour Dates 2023
May 10 — NEW ORLEANS, LA | SMOOTHIE KING CENTER
May 12 — HOUSTON, TX | TOYOTA CENTER
May 13 — DALLAS, TX | DOS EQUIS PAVILION
May 14 — AUSTIN, TX | MOODY CENTER
May 16 — ALBUQUERQUE, NM | ISLETA AMPHITHEATER
May 18 — PHOENIX, AZ DESERT | DIAMOND ARENA
May 20 — SAN DIEGO, CA |  NICU AMPHITHEATRE
May 23 — LOS ANGELES, CA |  HOLLYWOOD BOWL
May 24 — LOS ANGELES, CA |  HOLLYWOOD BOWL
May 25 — LOS ANGELES, CA |  HOLLYWOOD BOWL
May 27 — SAN FRANCISCO, CA |  SHORELINE AMPHITHEATRE
June 1 — SEATTLE, WA | CLIMATE PLEDGE ARENA
June 2 — VANCOUVER, BC | ROGERS ARENA
June 4 — SALT LAKE CITY, UT | VIVINT SMART HOME ARENA
June 6 — DENVER, CO | FIDDLER'S GREEN AMPHITHEATRE
June 8 — MINNEAPOLIS ST. PAUL, MN | XCEL ENERGY CENTER
June 10 — CHICAGO, IL | UNITED CENTER
June 11 — CLEVELAND, OH | BLOSSOM MUSIC CENTER
June 13 — DETROIT, MI | PINE KNOB MUSIC THEATRE
June 14 — TORONTO, ON | BUDWEISER STAGE
June 16 — MONTREAL, QC | QC BELL CENTRE
June 18 — BOSTON, MA | XFINITY CENTER
June 20 — NEW YORK, NY | MADISON SQUARE GARDEN
June 21 — NEW YORK, NY | MADISON SQUARE GARDEN
June 22 — NEW YORK, NY | MADISON SQUARE GARDEN
June 24 — PHILADELPHIA, PA | WELLS FARGO CENTER
June 25 — COLUMBIA, MD | MERRIWEATHER POST PAVILION
June 27 — ATLANTA, GA | STATE FARM ARENA
June 29 — TAMPA, FL | AMALIE ARENA
July 1 — MIAMI, FL | MIAMI-DADE ARENA
Last Updated on March 17, 2023 by Dave Clark