The NCAA Basketball Tournament is the annual college basketball tournament that decides that season's national champion. Annually taking place in March, the tournament is one the most highly publicized and highly analyzed events in sports. Thousands of fans pile into multiple venues across the U.S. following their alma mater or hometown team. The biggest event of the tournament comes in its final weekend, when the Final Four takes place.
The men's NCAA tournament starts with 65 seeded teams (women's starts with 64), with the 64th and 65th seeded teams playing in a "play-in game" to decide who will be matched up with the number one overall seed. The remaining teams are divided into four regions: East, West, South and Midwest. One team from each region qualifies for the Final Four. The winner among the Final Four teams is crowned the National Champion.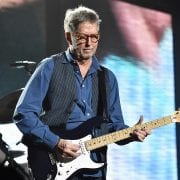 While Beyoncé and Jay-Z continue their dominant showing on the best-selling events list over the past few days due to their upcoming On The Run II Tour, Paul Simon and Eric Clapton also made appearances in yesterday's rundown of the top performers in the market, according to Ticket Club....
Read more