The game of basketball was created in 1891 by Dr. James Naismith in the small town of Springfield, Massachusetts. What started as a game with peach baskets nailed to gymnasium walls has turned into an internationally played sport with a countless number of professional leagues. Basketball, along with baseball and football, dominate the sports news headlines everyday. It also has made its fair share of news in the ticketing world.
The National Basketball Association is the most prominent basketball league in the world, and draws millions of fans to its arenas each year. But for the ticketing industry, primetime begins when the NBA Playoffs kick off in late April. As the attention paid each game increases, so do ticket sales.
That same thing can be said for college basketball as well. Widely known as "March Madness", the NCAA Tournament has become of the biggest events in all of sports. The format of win or go home ramps up the intensity in every team, and is reflected in their fans. Each year the event gets bigger and more extravagant, making it one of the crucial events in the ticketing industry.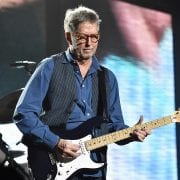 While Beyoncé and Jay-Z continue their dominant showing on the best-selling events list over the past few days due to their upcoming On The Run II Tour, Paul Simon and Eric Clapton also made appearances in yesterday's rundown of the top performers in the market, according to Ticket Club....
Read more