VERNON – In 1979, Don Vaccaro leaned into a ticket window at Madison Square Garden to buy a seat to a Ted Nugent concert....
VERNON – In 1979, Don Vaccaro leaned into a ticket window at Madison Square Garden to buy a seat to a Ted Nugent concert. At that moment, tickets for a Jethro Tull concert unexpectedly went on sale.
Vaccaro, who was a 16-year-old high school student from Greenwich at the time, scooped up 20 tickets at $10 a pop, then later resold them for between $25 and $50 each.
That wasn't an unusual thing to do for a kid his age. But Vacarro stuck with tickets over the years.

Today, Vaccaro is the founder and chief executive of www.TicketNetwork.com, a fast-growing company in Vernon that uses the Internet to match sellers and buyers of previously purchased tickets for concerts, sports events and the theater. The value of tickets and services handled by the company soared from $65 million in 2005 to $200 million last year, Vaccaro said. . .


Now, Vaccaro's company and another he owns could get another boost as Connecticut eases 30-year-old restrictions on reselling tickets – the practice often referred to as ticket-scalping.
Connecticut is following a trend adopted across the country – most recently, in neighboring New York – where states have repealed scalping laws enacted before the age of the Internet that are becoming increasingly difficult to enforce.
Vaccaro, 44, was able to build his company because he could profitably take the business of sellers everywhere except in Connecticut. Here, laws set maximum fees and restricted transactions involving Connecticut businesses or residents who sold tickets to Connecticut events.
Advocates for repealing ticket-scalping laws say the free market should determine ticket sales, fees and prices. They point out that entertainment tickets are one of the few products where the reselling is regulated but the initial sale is not. They also say that loosening scalping laws will encourage competition and lead to lower prices.
But some consumer advocates question whether that will really happen.
When Vaccaro entered the resale, or secondary, ticket market in the early 1980s, ticket scalpers were usually envisioned as seedy characters on street corners. Since then, the ticket reselling business has become a sophisticated, white-collar business that, helped by the Internet, has practically become an electronic extension of the box office. It is estimated to be a $2 billion-to-$10-billion-a-year business, measured by the value of tickets changing hands.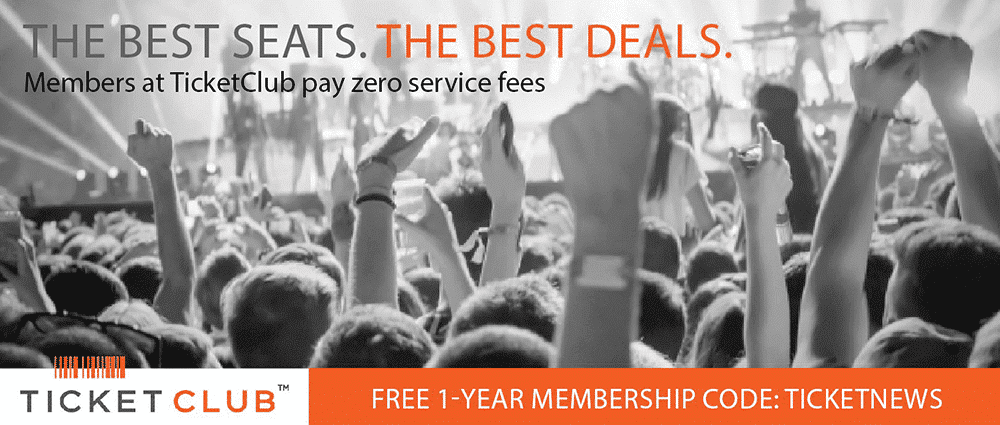 The phenomenal growth in the industry has been driven by baby boomers who don't blink twice at paying "$150 to go to a Yankees game and sit on the first base line," said Stephen Happel, a professor of economics at Arizona State University in Tempe.
Cheap air fare has also made flying to events practical for more people, said Happel, who has studied the secondary ticket market.
After high school, Vaccaro got into the ticket-brokering business. Brokers buy blocks of tickets and then resell them at a profit. In the 1990s, he ran several brokering companies, including Metro Entertainment, which he still owns. Metro Entertainment was taken to task in 1996 by Attorney General Richard Blumenthal for charging fees that exceeded what was allowed by state law for tickets to UConn basketball games and concerts at the Foxwoods casino. Metro Entertainment paid $20,000 in a settlement with the state and agreed not to exceed the state's fee cap.
Vaccaro founded TicketNetwork in 2002 and has enjoyed the success that came with the changes in the secondary market. The company's staff grew to 120 after starting out with just two employees. The company says its revenue doubled and profits tripled in the past two years.
The success has also meant a move last year to larger offices for TicketNetwork and its www.TicketLiquidator.com website. The company is already outgrowing that space, on Bolton Road, TicketNetwork says.
Vaccaro says it's too soon to tell how the changes in Connecticut law, signed by Gov. M. Jodi Rell earlier this month, will boost his business.
"We've been at this 15 years, trying to change this," Vaccaro said. "We came close a few times. Now, at least we'll be able to do business in our home state."
Connecticut's ticket-scalping laws will change Oct. 1, essentially repealing restrictions that prevented Connecticut ticket holders from selling seats to events in the state for more than $3 over the ticket's face value, plus tax. . .(Full Story)
Source: Hartford Courant