viagogo Becomes Cleveland Browns Official Secondary Ticket Partner by Seth Olson TicketNews.com According to a press release, viagogo (www.viagogo.com), Europe's leading online ticket company,...
viagogo Becomes Cleveland Browns Official Secondary Ticket Partner
by Seth Olson
TicketNews.com
According to a press release, viagogo (www.viagogo.com), Europe's leading online ticket company, signaled a major disruption in the American secondary ticketing market by launching in the U.S. viagogo, which brings unique partnerships, experience and innovation to a stagnant U.S. market, also announced the NFL's Cleveland Browns have selected the company as its official secondary ticket partner.
Already the exclusive secondary ticketing provider for a number of Europe's marquee teams including Manchester United, Chelsea Football Club and Bayern Munich, viagogo will fill a void in the U.S., where a lack of innovation has led to a loss of the fan-focused philosophy that made early leaders successful. . .


viagogo founder and CEO Eric Baker is a seven-year veteran of the secondary ticketing industry that he helped to create by co-founding current Secondary Ticket Seller StubHub!. Baker grew StubHub! from a concept to a profitable business in just three years.
"No one has stepped up to take on the challenge of building a truly international secondary ticket company until now," said Eric Baker, founder and CEO of viagogo and co-founder of StubHub!. "The U.S. is desperately in need of an experienced competitor that will change the outdated standards that American consumers are forced to accept."
In Europe, viagogo's fan-centric philosophy has made partnerships possible with franchises like NBA Europe, and soccer teams like Manchester United and Bayern Munich that want to drive sales and create a better experience for both fans and rights holders. The company also partnered with multi-platinum-selling recording artist Peter Gabriel to provide the same experience for concert-goers and promises to increase value for promoters, labels, and other artists in the entertainment industry.
"The Cleveland Browns are proud to announce viagogo as the club's first-ever official secondary ticket partner," said Michael J Keenan, Browns Senior Vice President, Business Operations. "viagogo's executive team has tremendous industry experience and a fan-centric approach."
viagogo has raised more than $50 million to date from top-tier investors including Index Ventures, LVMH Chairman Bernard Arnault, German media mogul Dr. Herbert Kloiber, and international financier Lord Jacob Rothschild via his family's interests. viagogo became the leader in Europe in less than one year by accomplishing a number of international firsts, including:
Signing the first ever secondary ticket deals in the United Kingdom (with Manchester United and Chelsea Football Club). Signing the first ever secondary ticket deal in Germany (with Bayern Munich). Signing the first ever deal between a secondary ticketing company and a record label (the Warner Music Group). Becoming the first and only secondary ticketing company to service team exchanges in Europe and North America. Generating more revenue in June, its tenth month in operation, than StubHub did in its first 15 months combined.
Being the only European company invited to participate in Facebook's initial offering of applications for its 20 million users.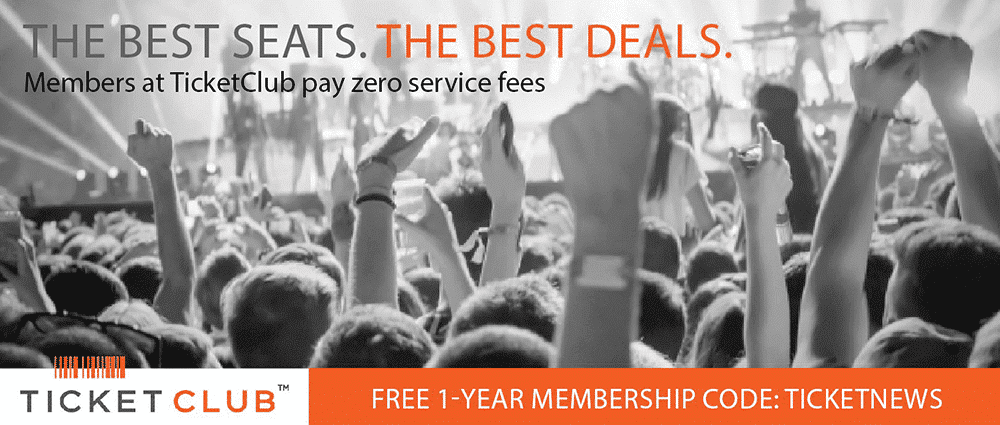 All viagogo transactions are safe, legal, and 100-percent guaranteed. The viagogo exchange protects consumer-to-consumer transactions by providing a market where tickets change hands in a secure, transparent environment that guarantees fairness. Additionally, when fans buy or sell tickets to see a viagogo partner like the Cleveland Browns, the partner simply cancels the old tickets and issues new tickets to the new buyer directly from the box office.
Under British law, unauthorized re-selling of Premier League and other football tickets is illegal, a restriction introduced by the Government to prevent hooliganism. By working with the clubs to obtain official authorization, viagogo is permitted to resell tickets to the clubs it works with, thus effectively giving viagogo a government-protected monopoly by being the only place where tickets to those clubs can be legally resold. Critics have suggested that this is legalised exploitation by the Football Clubs.
Since then, viagogo has announced partnerships with several other leading sports properties, including English football club Everton FC and rugby clubs Leicester Tigers and London Wasps, as well as Germany's leading football club FC Bayern München. viagogo has also since announced partnerships with Warner Music (the first time a major music label has partnered with a secondary ticketing company), lastminute.com and Amnesty International.
viagogo is backed by Index Ventures, who has also backed other ecommerce companies such as Skype, Betfair, and MySQL.