Red Sox Tickets and NFL Tickets Also Selling Well By Stacey Willets TicketNews.com By this time next year she may be soooo five minutes...
Red Sox Tickets and NFL Tickets Also Selling Well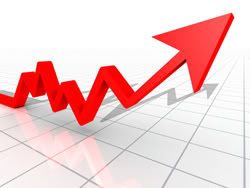 By Stacey Willets
TicketNews.com
By this time next year she may be soooo five minutes ago, but for now Hannah Montana is the hottest show around. Leading TicketNews.com's weekly exclusive Top Tens, Ms. Montana spends a fifth straight week at number one on the Top Events chart, her reign now second only to Wicked's.
As if Hannah Montana tickets aren't hard enough to get, young New Englanders may lose sway over their parents' pocketbooks as the ninth-ranked Boston Red Sox inch closer to the playoffs. With less than two weeks left in the regular season and the Sox holding a three and a half game lead in the American League East, Daddy and Mommy will be saving their money for the World Series.
The Red Sox represent the sole non-football event on the Top Sports chart this week. The NFL occupies most of the rankings with the Green Bay Packers at one, Dallas Cowboys at two, Denver Broncos at three, New England Patriots at five, New York Giants at six, Chicago Bears at eight, Miami Dolphins at nine, and Pittsburgh Steelers at ten. . .
A drop from number five to number eight on the Top Theatre chart suggests Grease may not defy the critics forever. All the reality-show hype provided the musical with great advance ticket sales, but once the supply of seats purchased pre-reviews is exhausted, Greased Lightning may be left in the breakdown lane.
After taking a jolly holiday from the rankings, Mary Poppins returns to the Top New York City Theatre chart at number seven. The musical is one of three Disney productions to appear on the chart, joining fifth-ranked Lion King and eighth-ranked The Little Mermaid.
When they're not telling their kids to "Turn that crap down!" concertgoers are buying tickets to the hottest acts of their youth. This week's Top Concerts chart is filled with the year's biggest reunion tours including Van Halen at three, Genesis at seven, and The Police at ten. Even with the strong vein of nostalgia permeating the rankings, it's Hannah Montana, born after the peaks of the revered rockers' careers, who again tops the chart.
While Blue Man Group, Phantom, and Spamalot have their places in the Vegas rankings – namely positions five, six, and seven – it's the shows exclusive to Sin City that control the chart. Céline Dion leads at number one, LOVE takes number two, "O" drops to three, Elton John's Red Piano remains at four, Le Rêve moves up to eight, David Copperfield appears at nine, and Zumanity ranks at ten.
To see this week's rankings, check out the press release in the Daily Buzz section of TicketNews.com.