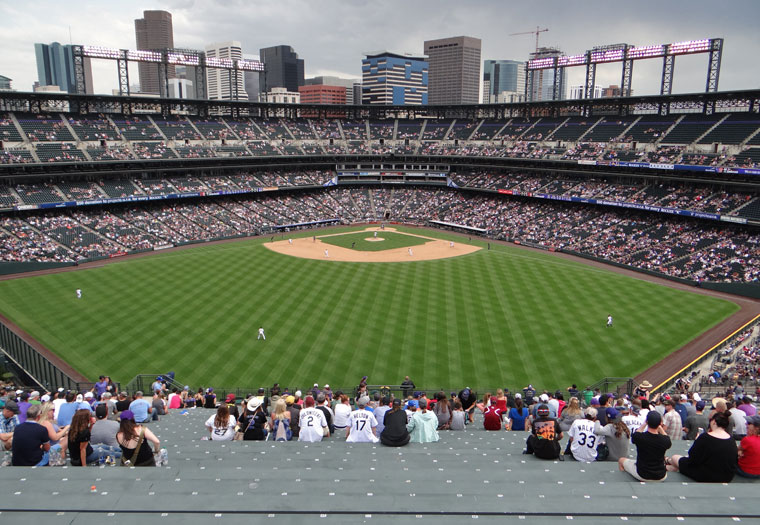 By Alfred Branch, Jr.
Fool me once, shame on you. Fool me twice… well, you know the rest. The Colorado Rockies, thwarted Monday in its first attempt to sell World Series tickets online, have rebooted the system and are trying again beginning today at noon Mountain Standard Time.
On Monday, the system, operated by ticketing solution provider Paciolan, crashed after it was hacked, according to team officials. A total of nearly 60,000 tickets will be available today for the three games slated for Coors Field in Colorado.

"It's been an extremely frustrating day for our fans and the entire Rockies' organization," said Keli McGregor, Rockies team president, in a statement. "Our Web site, and ultimately our fans and our organization, were the victim of an external, malicious attack that shut down the system and kept our fans from being able to purchase their World Series tickets. Throughout the day [Monday] we've evaluated all of our options, and we continue to believe that the online sale approach is the most fair and equitable method to distribute the tickets. Our partners at MLB.com and Paciolan have fully assessed the situation and assured us that tomorrow's online sale will go as originally planned."
The team was only able to sell a few hundred tickets Monday before they were forced to shut down the system, which reportedly received more than 8 million hits. The Boston Red Sox, the Rockies opponent, sold World Series tickets through a combination of on-site sales at Fenway Park and online. Face value for tickets range from $50 to $225 for the Fenway games, and $65 to $250 for the Coors Field games. The series begins tomorrow, Oct. 24 in Boston, and the Colorado-based games will be Saturday-Monday, Oct. 27-29.
Last Updated on November 12, 2007 by Alfred Branch Jr.