Clear Channel Must Face the Music For High Ticket Prices LOS ANGELES, /Press Release/ — Yesterday, a United States District Court judge gave the...
Clear Channel Must Face the Music For High Ticket Prices
LOS ANGELES, /Press Release/ — Yesterday, a United States District Court judge gave the green light to a class-action lawsuit claiming Clear Channel Communications Inc. — the nation's largest media and entertainment company — used its market dominance to illegally inflate ticket prices to live rock concerts across the country.
The opinion issued by Judge Stephen V. Wilson grants class-action status to five lawsuits on behalf of concert-goers in regions across the United States which are being lead by the Seattle-based law firm Hagens Berman Sobol Shapiro (HBSS). The suits claim that Clear Channel used its market dominance in anticompetitive activities that unfairly increased ticket prices for consumers and coerced artists to use Clear Channel for concert promotion. . .
"Clear Channel is a multi-billion dollar international media conglomerate and we intend to argue that it is leveraging its size and industry clout to exploit consumers and artists by eliminating the choices available to them and keeping ticket prices and concert promotion rates unreasonably high," said HBSS attorney Beth Fegan.

Plaintiffs claim that Clear Channel uses predatory practices to keep potential competitors from entering regional markets. In some cases, the complaints state, Clear Channel bids up the fees paid to artists so it becomes impossible for other promoters to compete.
Such was the case when Clear Channel purchased the entire Backstreet Boys 2001 national tour for $100 million, according to a 2002 New York Times article. The article explains that Clear Channel set extremely high ticket prices to recoup the promotion costs it spent in competing with other local promoters. As a result, those who attended the Backstreet Boys concert paid far more than those who attended concerts promoted by another company in the area, the article said.
The complaints state that radio is by far the most effective marketing tool for music artists to promote concerts, and Clear Channel enjoys a near monopoly of the market. Artists often have no other choice but to use Clear Channel to promote live concerts, the complaint continues. According to the complaints, the company's unlawful leveraging of its economic strength in the FM radio business obligates artists who would otherwise turn to other concert promoters to use Clear Channel's promotion services.
The suits allege that because of Clear Channel's abundantly monopolistic practices, the company controls the content of the radio airwaves and can prohibit an artist's music from being played on the air if they opt to use a promoter other than Clear Channel.
"We intend to show that Clear Channel bullies groups into using Clear Channel's facilities for concerts through its market dominance of the airwaves," Fegan noted. "The upshot is that if bands don't use Clear Channel venues, they will be playing to empty houses."
The complaints cite a study which indicates that the rate of inflation and Clear Channel's rise in ticket prices is disproportionate. During the time when Clear Channel's consolidation of the industry began and its anticompetitive practices were implemented, ticket prices ballooned by 61 percent while the Consumer Price Index only rose by 13 percent.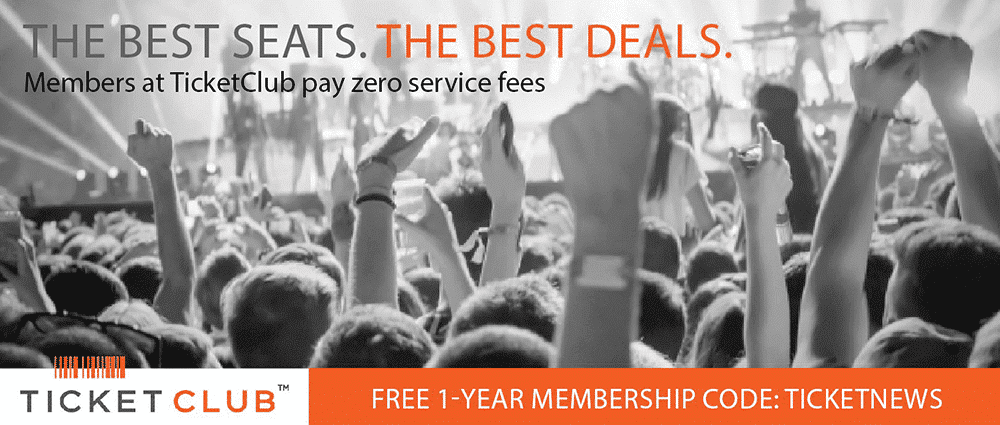 In this multi-district litigation proceeding, plaintiffs from 23 different regions across the United States who purchased tickets to live rock concerts from Clear Channel or one of its subsidiaries filed class action suits. Plaintiffs attended live rock concerts promoted by Defendants such as Madonna, Bruce Springsteen, Eric Clapton, Billy Joel, Elvis Costello and The Who.
The Court originally designated five "test" regions — including the Chicago region, Denver region, New England region, New York/New Jersey region, and Southern California region — for certification proceedings. The Court's decision unanimously found all five test regions suitable for class certification.
Now, the certified classes include any person who purchased a live rock concert ticket in the Chicago, New England, New York/New Jersey, Colorado, and Southern California regions during the period of June 19, 1998 to present. Plaintiffs believe that that the remaining 18 regions should be similarly certified.
The suit cites that Clear Channel violated the Sherman Act for attempting and achieving monopolization. The suit seeks relief for plaintiffs and members of the class for company's unjust enrichment as the result of unlawful conduct.
About Hagens Berman Sobol Shapiro
The law firm of Hagens Berman Sobol Shapiro is based in Seattle with offices in Chicago, Cambridge, Los Angeles, Phoenix and San Francisco. Since the firm's founding in 1993, it has developed a nationally recognized practice in class-action and complex litigation. Among recent successes, HBSS has negotiated a pending $300 million settlement as lead counsel in the DRAM memory antitrust litigation; a $340 million recovery on behalf of Enron employees which is awaiting distribution; a $150 million settlement involving charges of illegally inflated charges for the drug Lupron, and served as co-counsel on the Visa/Mastercard litigation which resulted in a $3 billion settlement, the largest anti-trust settlement to date. HBSS also served as counsel in a $850 million settlement in the Washington Public Power Supply litigation and represented Washington and 12 other states in lawsuits against the tobacco industry that resulted in the largest settlement in the history of litigation. For a complete listing of HBSS cases, visit http://www.hbsslaw.com.
CONTACTS:
Beth Fegan (708) 776-5604
Hagens Berman Sobol Shapiro
[email protected]
Mark Firmani (206) 443-9357
Firmani + Associates Inc.
[email protected]