By Brian Thompson and Alfred Branch, Jr. From Oct. 9 to Dec. 7, Live Nation's stock has fallen about 43 percent, as the company...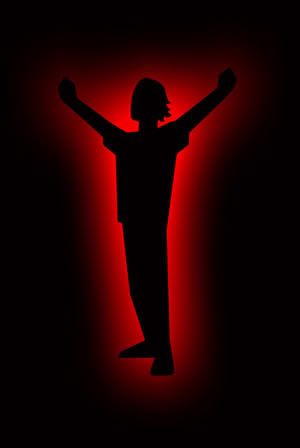 By Brian Thompson and Alfred Branch, Jr.
From Oct. 9 to Dec. 7, Live Nation's stock has fallen about 43 percent, as the company grapples with defining its role as it prepares for life without Ticketmaster.

With $3.7 billion in operation revenue but only a 4% margin, Live Nation is looking to expand beyond the concert business. Most of the company's current profit is earned mainly through concessions sales, parking fees, and a percentage of the fees charged by Ticketmaster for the sale of tickets to their events. And as such, Live Nation is Ticketmaster's largest client.
As part of its plan to hasten its move beyond concerts, Live Nation created the Artist Nation division and signed a $120 million deal with Madonna that encompasses albums, tours, merchandising and licensing. The deal was signed in mid-October and the stock price has been sliding ever since. Perhaps cognizant of how an extravagant event would be perceived, a couple of the company's venues scaled back their Christmas party plans this year making them BYOB affairs, according to industry message boards.
The stock's fall has partly been from concern on Wall Street about the company's plans for the future. While it is good that the company is seeking more profitable business ventures, the market has shown its concern over such ambitious deals. Management did little to reassure investors in a conference call after the Madonna deal, except to ask for the investors to trust that the arrangement would eventually be profitable.
Perhaps realizing the difficulty in keeping top talent, even though the company is the largest live music promoter in the world, CEO Michael Rapino was recently quoted about those pressures, "We do not believe the cost of talent is going down. Just because we're big, we're not going to pay Aerosmith less."
While the move to take over its own ticketing from Ticketmaster will no doubt help Live Nation improve its profitability by cutting out the middle man, there are certainly costs associated with building a ticketing operation. Selling tickets for the largest live event promoter in the world will require a large back office that does not currently exist at Live Nation. Again, management promises good news in the near future, but investors appear to harbor some concerns.
The stock made some gains in the last week shortly after Live Nation announced that it was partnering with Premier Exhibitions, Inc. to exclusively present the "Bodies Revealed" exhibit worldwide, with exceptions in North America, China, and some other locations.
Last Updated on March 17, 2009 by Alfred Branch Jr.