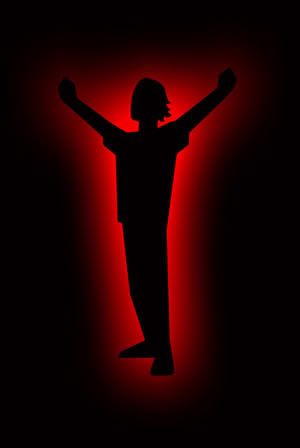 By Jane Cohen and Bob Grossweiner
Live Nation has finally divulged its new ticketing initiative effective Jan. 1, 2009 after its contract with Ticketmaster for most of its venues ends the day before. The House of Blues contract expires Dec. 31, 2009.

Live Nation has entered into a 10-year agreement with German company CTS Eventim, the largest ticketing company in Europe, which will enable Live Nation to launch its own ticketing business utilizing one of the most technologically advanced ticketing platforms in the world. Live Nation will exclusively license the Eventim platform in North America, and Eventim will provide back office ticketing services in the UK and ticketing services across Europe. CTS Eventim will also be granting Live Nation a license to the ticketing software for the events business in Mexico, South America, Japan, Australia, New Zealand and South Africa if it chooses to enter those markets in the future.
The deal with Live Nation now places CTS Eventim on every continent. The company had annual sales of more 60 million tickets during 2007 and by year's end more than 100,000 events will have been marketed via Eventim. It currently operates in 17 countries, with over 2,000 clients, including promoters, sports teams and venues. Its 2006 financials showed its best-ever results since its IPO in 2000, as Group revenues as of Dec. 31, 2006 were 33.9% higher at EUR 342.9 million (2005: EUR 256.2 million).
The agreement secures for Live Nation a world-class ticketing engine for limited investment. The new ticketing platform will allow Live Nation to control customer data, to create enhanced ticket-based concert products and to capitalize on expanded distribution channels and sponsorship opportunities.
However, the deal only addresses Live Nation's primary ticketing operation, not it's secondary reselling capabilities, in addition to the fact that CTS had no significant presence in the U.S. market until this agreement.
The Eventim platform has innovative service offerings including interactive seating maps, mobile distribution, integrated primary and secondary ticketing, alternative access models (auctions, lottery, etc.), print-at-home, radio frequency identification (RFID) ticketing and customer relationship management (CRM) capabilities. Its software has a flexible architecture that seamlessly handled the 2006 World Cup, for which during its peak, the system processed more than 3 million tickets in a single day and handled more than 30 million inquiries in the first hour the event went on sale.
"This is a monumental step forward in the evolution of Live Nation into a next generation music company," Live Nation President and CEO Michael Rapino said in a statement. "Eventim is the most technologically sophisticated ticketing platform in the world. Live Nation will use its most important asset, the concert ticket, to build artist careers and customer relationships, forge innovative sponsorship deals, create a fan and artist friendly secondary ticketing platform and provide a ticketing alternative for third-party venues. We believe that our partnership with Eventim will allow us to execute on this transformational vision."
Live Nation will host an investor call in early January to present the details of the partnership.
Last Updated on December 10, 2015 by Esupport