By Tim Fraser It is a not a secret that since 2000, the music industry has seen a steady decline in the sale of...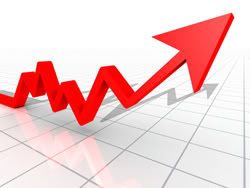 By Tim Fraser
It is a not a secret that since 2000, the music industry has seen a steady decline in the sale of recorded music. The rise of the internet has allowed people to have their favorite songs at their fingertips making recorded music, as musician David Bowie predicted in 2002, like "running water or electricity."

Simultaneously, the live music industry has seen an increase in revenues with artists having more tour dates, increasing ticket prices and even scalping tickets to their own shows. Which leads to the question, could revenues from concert ticket sales exceed those of recorded music?
Will Page, Chief Economist at the MCPS-PRS Alliance, attempted to answer the question, using sales figures from Great Britain, in a recent edition of the Music Ally Newsletter. While stressing that there is no definitive answer, he anticipates consumers spending more on live music within the next three years.
Page acknowledges there are factors skewing his findings, such as the recorded music industry's inability to accurately record digital music sales, which could improve revenue numbers. Recent shows by veteran rockers like The Police and Van Halen have caused a spike in concert sales that could drop once their respective tours have ended.
But Page points to the secondary market as an unknown factor that has grown exponentially and has caused artists and record labels to take notice.
According to StubHub!'s 2007 concert ticket sales report, gross sales of concert tickets on their website increased more than 91% from last year. Also, concert tickets were the fastest growing category on StubHub!, with sales exceeding $100 million.
"Acts and artists are looking to maximize there revenue. They are trying to scale prices to meet demand." Tom Patania, president of the National Association of Tickets Brokers, told TicketNews. "No one is better at that game than brokers. As the secondary market continues to evolve we may see these two meet."
We may have already seen the beginning of the movement towards the secondary market. In June, representatives for Beyonce began reselling tickets for her tour on StubHub! And, Van Halen may have also gotten in on the act, reportedly reselling tickets on Ticketmaster's TicketExchange website.
Page said in his newsletter that "…ultimately live and recorded music have a symbiotic rather than competitive relationship. Which means they should continue to be able to derive value from, rather than take value away from one another. And if both are able to tap into the growing secondary market then this relationship can only improve."
As artists and labels begin to look for steady streams of revenue, more are signing deals that are all encompassing. These '360 Degree' deals are contracts for labels to handle all facets of the artists career, including records, endorsements as well as primary and secondary ticketing for tours, such as the one Madonna recently signed with Live Nation.