By Bob Grossweiner and Jane Cohen As 2007 draws to a close, it's time to look back on some year's biggest tour news from...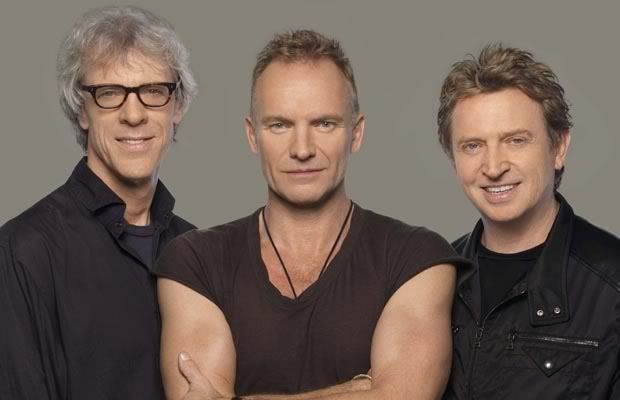 By Bob Grossweiner and Jane Cohen
As 2007 draws to a close, it's time to look back on some year's biggest tour news from Billboard Boxscore. The Police, who reunited after more than 20 years, were the top touring attraction in 2007 with a global gross of $212 million, according to Boxscore.

The trio played large arenas and stadiums, resulting in the band selling more than 1.8 million tickets. It should be noted that Billboard charts are based upon box office reports for the year ending Nov. 13; the results from Pollstar in a few weeks will possibly have some different grosses and rankings in the Top 10 since Pollstar uses the normal calendar year. The current Hannah Montana/Miley Cyrus tour may have dominated much of the concert news over the past several months, but did not launch until the fall, which is why it is not represented in the Top 10.
The Top Ten tours 2007–Billboard
1. The Police $212 million
2. Genesis $129 million
3, Justin Timberlake $126,8 million
4. Kenny Chesney $71.2 million
5. Rod Stewart $70 million
6. Cirque Du Soleil's Delirium $59.4 million
7. Roger Waters $53.2 million
8. Tim McGraw/Faith Hill $52.3 million
9. Christina Aguilera $48.1 million
10. Rascal Flatts $41.6 million
Prince's 21-date, soldout residency at the O2 in London generated more than $22 million and was the top by a single artist, according to Boxscore. Madison Square Garden in New York City was once again the top-grossing arena in the world at $76.6 million in box office sales, and Red Rocks Amphitheatre near Denver was the top amphitheater at $18.6 million.
Overall, North American concert dollars and attendance are down double digits this year, after a record year in 2006. North American gross concert dollars are down 10.2% to $2.6 billion, and concert attendance is down a 19.2% to 51 million.
"The Rolling Stones, Madonna, U2, Bon Jovi and Barbra Streisand were all touring arenas and stadiums worldwide in 2006, pumping up dollars and attendance," said Ray Waddell, executive director of touring/live music for Billboard, in a statement. "Still, double digit decreases should be troubling for a segment of the music industry that is generally considered reliable. The massive success of tours by the Police, Genesis and others, along with a new touring superstar Justin Timberlake, shows people still love live music."