By Stacey Willets TicketNews.com announces the secondary market's top grossing concerts, sporting events, theatrical productions, and Las Vegas shows of 2007. Sales data used...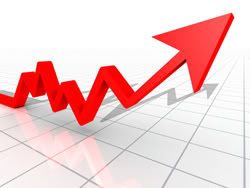 By Stacey Willets
TicketNews.com announces the secondary market's top grossing concerts, sporting events, theatrical productions, and Las Vegas shows of 2007. Sales data used to determine the rankings is based on TicketNetwork Exchange statistics from the dates December 15, 2006 to December 15, 2007.

Wicked continues to cast a spell on theatergoers, ranking as the number one event for the second consecutive year. Between its Broadway shows and its multiple touring productions, the musical's ticket sales earned it an impressive thirty-two total weeks at the peak position in the TicketNews.com weekly rankings. Due to its consistent performance, Wicked handily outsold even the concert event of the year, Hannah Montana.
Though the Best of Both Worlds Tour didn't introduce Hannah Montana to the mix until August, she tops the concerts chart and takes the number two position in the overall rankings. Phenomenal demand for tickets to her show resulted in secondary market sales double those of The Police Reunion Tour and triple those of Van Halen or Bruce Springsteen. The unprecedented popularity of tickets for the tween-targeted concert continues to elicit heavy media attention.
The Boston Red Sox are the big winners on and off the field. The 2007 World Series Champions top the sports rankings, tallying nearly 60% more sales than the second-ranked New York Yankees. Post-season sales elevate the Sox's World Series rivals Colorado Rockies to number five, helping the Rox to surpass such events as Super Bowl XLI.
Tradition has its place on Broadway, at rankings two and ten, for example. In its seventy-fifth year, second-ranked Radio City Christmas Spectacular is a staple of New York City Theatre. The number ten spot goes to the longest-running musical on Broadway, Phantom of the Opera. New York also appreciates the fresh and new, however, as evidenced by Young Frankenstein's appearance at number seven just six weeks after the show's official opening.
Las Vegas will miss Céline Dion. Sin City's premier songstress reigned supreme over the Las Vegas rankings all year with her production A New Day… grossing more than the combined sales of the other nine top events. Her successor, Bette Midler, earns a spot in the Vegas rankings at number five long before she even steps on the stage.


TicketNews.com 2007 Rankings of Ticket Sales:
TOP EVENTS
1. Wicked
2. Hannah Montana
3. Jersey Boys
4. Boston Red Sox
5. The Police
6. Céline Dion
7. New York Yankees
8. Radio City Christmas Spectacular
9. Kenny Chesney
10. Dallas Cowboys
TOP SPORTS
1. Boston Red Sox
2. New York Yankees
3. Dallas Cowboys
4. Chicago Cubs
5. Colorado Rockies
6. Green Bay Packers
7. Super Bowl XLI
8. New York Giants
9. New England Patriots
10. Pittsburgh Steelers
TOP THEATRE
1. Wicked
2. Jersey Boys
3. Radio City Christmas Spectacular
4. Lion King
5. Mary Poppins
6. Monty Python's Spamalot
7. Grease
8. Young Frankenstein
9. Blue Man Group
10. The Color Purple
TOP NEW YORK THEATRE
1. Wicked
2. Radio City Christmas Spectacular
3. Jersey Boys
4. Mary Poppins
5. Lion King
6. Grease
7. Young Frankenstein
8. Monty Python's Spamalot
9. The Color Purple
10. Phantom of the Opera
TOP CONCERTS
1. Hannah Montana
2. The Police
3. Céline Dion
4. Kenny Chesney
5. Van Halen
6. Bruce Springsteen
7. Jimmy Buffett
8. Bon Jovi
9. Soul2Soul: Faith Hill & Tim McGraw
10. Dave Matthews Band
TOP LAS VEGAS SHOWS
1. Céline Dion: A New Day…
2. Cirque du Soleil: The Beatles: LOVE
3. Cirque du Soleil: "O"
4. Elton John: The Red Piano
5. Bette Midler
6. Monty Python's Spamalot
7. Blue Man Group
8. David Copperfield
9. Le Rêve
10. Cirque du Soleil: KÀ
---
TicketNews.com is a comprehensive industry and consumer source for news and information relating to the ticket industry. TicketNews is a one-stop source for industry news, market analysis, event announcements, cancellations, and information. TicketNews is updated daily with original articles and an aggregation of third party sources. TicketNews information is based on ticket sales from the TicketNetwork Exchange™, the world's largest secondary market exchange. For more information, visit www.TicketNews.com.
TicketNetwork is the parent company of TicketNews.com. TicketNetwork.com provides leading-edge software that powers the world's largest ticket exchange system. TicketNetwork Point-of-Sale™ software provides brokers with comprehensive online tools to manage and grow their businesses. TicketNetwork Exchange™ is a powerful ticketing tool that enables brokers to access the world's largest aggregate ticket distribution channel. TicketNetwork Web Services™ creates customized e-commerce websites in both hosted and plug-in formats for customers wishing a private labeled solution. TicketNetwork.com was founded in 2002 and is headquartered in Vernon, Connecticut. For more information, visit www.TicketNetwork.com.