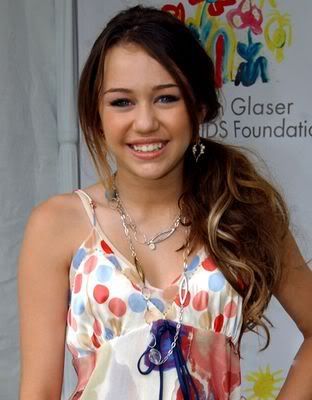 By Laurie A. Trotta
Tickets are selling fast for the pre-teen dream sensation "Hannah Montana & Miley Cyrus: Best of Both Worlds Concert", filmed in Disney Digital 3D, and scheduled to play in about 600 theaters for one week beginning Feb. 1.

Hannah Montana movie tickets were the No. 1 seller on MovieTickets.com its first week on sale, selling more on that Friday, Saturday and Sunday than any other movies for the entire week, according to Joel Cohen, MovieTickets.com's executive vice president and general manager. The film was 30 percent of the ticket sales on Fandango.com as of Thursday, Jan. 17, right behind "Cloverfield," which came out the next day, and the Hannah movie has consistently been a top-selling ticket on the site, reported by the Associated Press.
Hundreds of show times are already sold out on Fandango and theater owners are constantly adding new ones, Fandango spokesman Harry Medved, told AP. Tickets went on sale Dec. 1 and can be purchased online or at the box office.

"This is classic event marketing on the part of Disney," film authority F. Miguel Valenti, a producer and head of film production at Arizona State University, told TicketNews. "By releasing only for one week, a natural buzz is created as well as almost assured sold-out houses. The inevitable re-release or DVD release is also a guaranteed winner."
Last Updated on March 17, 2009 by Alfred Branch Jr.