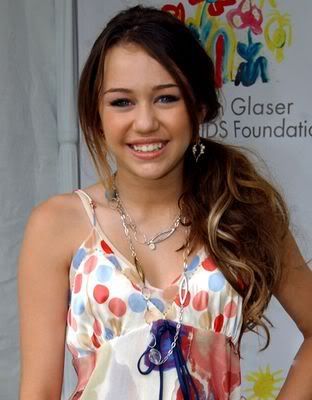 The movie version of the wildly popular, and controversial, Hannah Montana tour, "Hannah Montana & Miley Cyrus: Best of Both Worlds Concert," wowed the box office as well as young girls across the nation, for the weekend ending Feb. 3. It took in an estimated $29 million at the box office, according to USA Today and other industry sources, and the haul was twice what many analysts projected, averaging more than $42,000 on the 683 theaters that could accommodate the digital 3-D film. The turnout prompted executives at Disney to extend indefinitely the run of the film, which was to play for a week.

Films with female leads took second , third and fourth place as well last weekend. The Jessica Alba horror film "The Eye" took second place with $13 million, while the Katherine Heigl bridesmaid comedy "27 Dresses" continued to wear well with $8.4 million. The film has done $57.1 million in three weeks. The teen pregnancy comedy "Juno" also held strongly, taking fourth place with $7.5 million and $110.3 million overall.
The spoof comedy "Meet the Spartans" was No. 5 with $7.1 million, followed by "Rambo" with $7 million.


Chart source: Lee's Movie Info

Movie Box Office Grosses,
February 1 – 3, 2008




1

29.000

3

NEW

683

42,460

29.000

2

13.000

3

NEW

2436

5,337

13.000

3

8.400

17

-37%

2976

2,823

57.115

4

7.450

61

-27%

2475

3,010

110.263

5

7.125

10

-61%

2643

2,696

28.332

6

7.000

10

-62%

2764

2,533

29.798

7

6.850

41

-35%

2915

2,350

67.671

8

5.400

10

-52%

2368

2,280

19.451

9

4.900

17

-61%

3007

1,630

71.974

10

4.761

40

-2%

1507

3,159

21.146

11

4.600

3

NEW

1977

2,327

4.600

12

3.054

45

-38%

1733

1,762

209.883


Top 10:
$93.886 million In 2008 4

weekends grossed more, 0 grossed less
Last Updated on March 17, 2009 by By Laurie A. Trotta