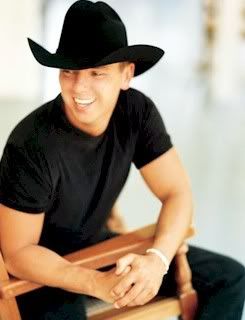 The mixed martial arts superstars from Ultimate Fighting Championship (UFC) 83, country megastars George Strait and Kenny Chesney are among the onsales for the week of Feb. 5 to Feb. 4, 2008, as compiled by TicketNews.

In addition to those performers, other onsales this week include Indie sensation Feist, and crooner Michael Bublé.
Other onsales scheduled for the week include, KISS guitarist Ace Frehley, Irish singers Celtic Woman and teen heartthrobs Jonas Brothers.
"Onsales" is a ticketing industry term describing when tickets initially go on sale to the general public. Each week, tickets are released by promoters, venues and others to dozens of events, but the number of tickets available can vary significantly between locations.


Onsale



Event



Venue


City



State


Tuesday


42nd Street


Tropicana Casino


Atlantic City


NJ


Tuesday


Doodlebops Live!


Palace Theatre Columbus


Columbus


OH


Tuesday


Eddie Griffin


House of Blues Atlantic
City


Atlantic City


NJ


Tuesday


George Carlin


Zembo Temple


Harrisburg


PA


Tuesday


Julio Iglesias


The Seneca Niagara
Events Center


Niagara Falls


NY


Tuesday


WFC 6 – Battle of the
Bay


USF Sun Dome


Tampa


FL


Wednesday


$100,000 Grand Prix


Del Mar Fairgrounds


Del Mar


CA


Wednesday


2008 Big 12
Championship


Arrowhead Stadium


Kansas City


MO


Wednesday


2008 Visa Championships
– Men's Gymnastics


Reliant Center


Houston


TX


Wednesday


Country Megaticket 2008


Walnut Creek
Amphitheater Circus Grounds


Raleigh


NC


Wednesday


Monster Trucks


La Crosse Center


Lacrosse


WI


Wednesday


Ooh La La


Paris Las Vegas


Las Vegas


NV


Thursday


Champions Cup Tennis



Agganis Arena


Boston


MA


Friday


Ace Frehley


Nokia Theatre Times
Square


New York


NY


Friday


Brand New


Suny Oswego


Oswego


NY


Friday


Carrie Underwood


Roberts Stadium


Evansville


IN


Friday


Casting Crowns


Mesker Amphitheatre


Evansville


IN


Friday


Cats


San Diego Civic Theatre


San Diego


CA


Friday


Celtic Woman


Paramount Theatre


Seattle


WA


Friday


Engelbert Humperdinck


Genesee Theatre


Waukegan


IL


Friday


Erykah Badu


House of Blues Dallas


Dallas


TX


Friday


Feist


The Tabernacle


Atlanta


GA


Friday


Feist


Hammerstein Ballroom


New York


NY


Friday


George Carlin


Meyerhoff Symphony Hall


Baltimore


MD


Friday


George Thorogood & the
Destroyers


Tampa Theatre


Tampa


FL


Friday


Go, Diego, Go Live! the
Great Jaguar Rescue


Rialto Square Theatre


Joliet


IL


Friday


Hairspray


Warner Theatre


Washington


DC


Friday


Jackson Browne


Chevrolet Theatre


Wallingford


CT


Friday


Jeff Dunham


La Crosse Center


Lacrosse


WI


Friday


Jethro Tull


Nikon at Jones Beach
Theater


Wantagh


NY


Friday


Jill Scott


Ryman Auditorium


Nashville


TN


Friday


Jonas Brothers


Trump Taj Mahal


Atlantic City


NJ


Friday


Jonas Brothers


Sovereign Center


Reading


PA


Friday


Kathy Griffin


Lowell Memorial
Auditorium


Lowell


MA


Friday


Mamma Mia!


Paramount Theatre


Seattle


WA


Friday


Michael Bublé


Wolstein Center at CSU


Cleveland


OH


Friday


Michael Bublé


Nationwide Arena


Columbus


OH


Friday


Michael Bublé


Van Andel Arena


Grand Rapids


MI


Friday


Michael Bublé


GIANT Center


Hershey


PA


Friday


Michael Bublé


Conseco Fieldhouse


Indianapolis


IN


Friday


Michael Bublé


Verizon Wireless Arena
– Manchester


Manchester


NH


Friday


Michael Bublé


Dunkin' Donuts Center


Providence


RI


Friday


Michael Bublé


Mohegan Sun Arena


Uncasville


CT


Friday


Moe


Meridian


Houston


TX


Friday


Pop Go the Wiggles
Live!


Don Haskins Center


El Paso


TX


Friday


Pop Go the Wiggles
Live!


TUCSON ARENA


Tucson


AZ


Friday


Ratt


House of Blues Las
Vegas


Las Vegas


NV


Friday


Rent


Music Hall Kansas City


Kansas City


MO


Friday


Rent


Chrysler Hall


Norfolk


VA


Friday


Ron White


Terrace Theater – Long
Beach Convention Center


Long Beach


CA


Friday


Rush


Post Gazette Pavilion
At Star Lake


Pittsburgh


PA


Friday


Rush


Saratoga Performing
Arts Center


Saratoga


NY


Friday


The New Pornographers


The Pageant


St Louis


MO


Friday


The Wiggles-Live!


San Diego State
University – Cox Arena


San Diego


CA


Friday


Twelve Angry Men


Music Hall Kansas City


Kansas City


MO


Friday


Tyler Perry's the
Marriage Counselor


Petersen Events Center


Pittsburgh


PA


Friday


UFC 83: Serra v
St-Pierre 2


Centre Bell Centre


Montreal


QC


Friday


Vince Gill & Friends


North Fork Theatre at
Westbury


Westbury


NY


Friday


Walnut Street Theatre's
Les Miserables


Walnut Street Theatre


Philadelphia


PA


Saturday


2008 National City
Country Mega Ticket


Verizon Wireless
Amphitheater St Louis


Md Heights


MO


Saturday


2008 National City
Country Mega Ticket


Verizon Wireless
Amphitheater


Selma


TX


Saturday


Allman Brothers Band


Beacon Theatre


New York


NY


Saturday


Artie Lange


Gibson Amphitheatre at
Universal CityWalk


Universal City


CA


Saturday


Blue Man Group : How to
be a Megastar Tour 2.1


Ford Center


Oklahoma City


OK


Saturday


Blue Man Group : How to
be a Megastar Tour 2.1


Peoria Civic Center


Peoria


IL


Saturday


Blue Man Group : How to
be a Megastar Tour 2.1


Desoto County Civic
Center


Southaven


MS


Saturday


Blue Man Group : How to
be a Megastar Tour 2.1


Scottrade Center


St Louis


MO


Saturday


Bret Michaels


Meridian


Houston


TX


Saturday


Carrie Underwood


Ej Nutter Center


Dayton


OH


Saturday


Carrie Underwood


Van Andel Arena


Grand Rapids


MI


Saturday


Celine Dion


Centre Bell Centre


Montreal


QC


Saturday


Chevelle


Fillmore Auditorium


Denver


CO


Saturday


Cirque Du Soleil :
Saltimbanco


MTS Centre


Winnipeg


MB


Saturday


Collective Soul


Mandalay Bay Resort


Las Vegas


NV


Saturday


Collin Meloy


Wonder Ballroom


Portland


OR


Saturday


David Copperfield


John Labatt Centre


London


ON


Saturday


Disney On Ice :
Princess Wishes


Sprint Center


Kansas City


MO


Saturday


Disney On Ice Princess
Classics


Rogers Centre


Toronto


ON


Saturday


Florida Marlins


Dolphin Stadium Florida
Marlins


Miami


FL


Saturday


George Strait


ORACLE Arena


Oakland


CA


Saturday


George Thorogood & the
Destroyers


King Center for the
Performing Arts


Melbourne


FL


Saturday


Jackie Greene


Chop Suey


Seattle


WA


Saturday


Joe Jackson


Orpheum Theatre


Los Angeles


CA


Saturday


Jonas Brothers


Chevrolet Theatre


Wallingford


CT


Saturday


Kanye West


The Susquehanna Bank
Center


Camden


NJ


Saturday


Keith Urban and Carrie
Underwood


ARCO Arena


Sacramento


CA


Saturday


Kenny Chesney: the
Poets & Pirates Tour


Turner Field


Atlanta


GA


Saturday


Kenny Chesney: the
Poets & Pirates Tour


Cleveland Browns
Stadium


Cleveland


OH


Saturday


Kenny Chesney: the
Poets & Pirates Tour


Williams-Brice Stadium


Columbia


SC


Saturday


Kenny Chesney: the
Poets & Pirates Tour


Ford Field


Detroit


MI


Saturday


Kenny Chesney: the
Poets & Pirates Tour


Heinz Field


Pittsburgh


PA


Saturday


Kenny Chesney: the
Poets & Pirates Tour


Mohegan Sun Arena


Uncasville


CT


Saturday


Lifehouse


The Tabernacle


Atlanta


GA


Saturday


Loretta Lynn


Orpheum Theatre Sioux
City


Sioux City


IA


Saturday


Lynyrd Skynyrd


Raley Field


Sacramento


CA


Saturday


Michael Flatley's Lord
of the Dance


Times Union Ctr Perf
Arts Moran Theater


Jacksonville


FL


Saturday


Moe


House of Blues New
Orleans


New Orleans


LA


Saturday


Monster Jam Monster
Truck Racing


Charleston Civic Center


Charleston


WV


Saturday


New Pornographers


Newport Music Hall


Columbus


OH


Saturday


Paul Rodriguez


Majestic Theatre San
Antonio


San Antonio


TX


Saturday


Pop Go the Wiggles
Live!


JOBING.COM ARENA


Glendale


AZ


Saturday


PRCA Rodeo


American Bank Center
Arena


Corpus Christi


TX


Saturday


Rent


Grove of Anaheim


Anaheim


CA


Saturday


Roger Waters


Pepsi Center


Denver


CO


Saturday


Rowdy Frynds Tour with
Lynyrd Skynyrd & Hank Williams Jr.


Nationwide Arena


Columbus


OH


Saturday


Rush


Trump Taj Mahal


Atlantic City


NJ


Saturday


Rush


Frank Erwin Center


Austin


TX


Saturday


Rush


Riverbend Music Center


Cincinnati


OH


Saturday


Rush


Superpages com Center


Dallas


TX


Saturday


Rush


Gorge Amphitheatre


George


WA


Saturday


Rush


i wireless Center
(formerly MARK of Quad Cities)


Moline


IL


Saturday


Rush


Verizon Wireless Music
Center


Noblesville


IN


Saturday


Rush


Ford Center


Oklahoma City


OK


Saturday


Rush


The Amphitheater at
Clark County


Ridgefield


WA


Saturday


Rush


Woodlands Pavilion


Woodlands


TX


Saturday


Stevie Nicks


Sovereign Center


Reading


PA


Saturday


Switchfoot


House of Blues Myrtle
Beach


Myrtle Beach


SC


Saturday


Taste of Chaos
featuring Atreyu, Bullet for My Valentine


Long Beach Arena – Long
Beach Convention Center


Long Beach


CA


Saturday


The Mars Volta


House of Blues Orlando


Orlando


FL


Saturday


Tom Petty and the
Heartbreakers


JOBING.COM ARENA


Glendale


AZ


Saturday


Tom Petty and the
Heartbreakers


Marcus Amphitheater
Summerfest


Milwaukee


WI


Saturday


Tyler Perry's the
Marriage Counselor


Riverside Theatre


Milwaukee


WI


Saturday


WWE Raw Presents Road
To Wrestlemania


Resch Center


Green Bay


WI


Saturday


WWE Smackdown


Five Flags Center


Dubuque


IA


Saturday


WWE Smackdown & ECW
present Road to Wrestlemania


CenturyTel Center


Bossier City


LA


Saturday


WWE World Wrestling
Entertainment


Quicken Loans Arena


Cleveland


OH


Saturday


WWE World Wrestling
Entertainment


Coliseum at Alliant
Energy Center


Madison


WI


Saturday


-X-


The Music Box at the
Fonda


Hollywood


CA


Sunday


Ace Frehley


The Grand Ballroom At
the Regency Center


San Francisco


CA


Sunday


Ani Difranco


Fillmore


San Francisco


CA


Sunday


Foreigner


North Fork Theatre at
Westbury


Westbury


NY


Sunday


Les Claypool


The Warfield


San Francisco


CA


Sunday


Rent


TN Perf Arts Ctr Andrew
Jackson Hall


Nashville


TN


Sunday


Ringling Bros. and
Barnum & Bailey Circus


Verizon Center


Washington


DC


Sunday


Ringling Bros. and
Barnum & Bailey Circus Bellobration


Patriot Center


Fairfax


VA


Sunday


Rosie O'Donnell


North Fork Theatre at
Westbury


Westbury


NY


Sunday


Rush


Sleep Train Pavilion At
Concord


Concord


CA


Sunday


Wanda Sykes


North Fork Theatre at
Westbury


Westbury


NY


Monday


2008 NASCAR Nationwide
Dollar General 300


Lowe's Motor Speedway


Concord


NC


Monday


2008 NASCAR Sprint Cup:
Bank of America 500


Lowe's Motor Speedway


Concord


NC


Monday


2008 NASCAR Sprint Cup:
Bojangles' Pole Night


Lowe's Motor Speedway


Concord


NC


Monday


Blue Man Group At Briar
Street Theatre


Briar Street Theatre


Chicago


IL


Monday


Cats


Lexington Opera House


Lexington


KY


Monday


Cats


Orpheum Theatre Memphis


Memphis


TN


Monday


Cirque Du Soleil :
Saltimbanco


i wireless Center
(formerly The MARK of the Quad Cities)


Moline


IL


Monday


George Strait with
Little Big Town and Sarah Johns


The Home Depot Center


Carson


CA


Monday


Itzhak Perlman


Ferguson Center for the
Arts Concert Hall


Newport News


VA


Monday


John Prine


Red Rocks Amphitheatre


Morrison


CO


Monday


Johnny Mathis


Orpheum Theatre Memphis


Memphis


TN


Monday


Mamma Mia! (Touring)


Queen Elizabeth Theatre


Vancouver


BC


Monday


Moody Blues


Desert Diamond Casino


Tucson


AZ


Monday


Sesame Street Live


Murat Theatre


Indianapolis


IN


Monday


The 25th Annual Putnam
County Spelling Bee (National Tour)


Orpheum Theatre Memphis


Memphis


TN
Last Updated on March 17, 2009