"StubHub Spotlight Artist Program Offers Increased Visibility for Today's Touring Musical Acts" SAN FRANCISCO, CA (MARKET WIRE) April 24, 2008 – StubHub, the world's...
"StubHub Spotlight Artist Program Offers Increased Visibility for Today's Touring Musical Acts"
SAN FRANCISCO, CA (MARKET WIRE) April 24, 2008 – StubHub, the world's largest ticket marketplace, is proud to announce the launch of the 2008 StubHub Spotlight Artist Program, currently featuring Universal recording artist Colbie Caillat and soon to highlight Against Me! and Jewel. In the current unsettled music climate, with declining record sales and challenges adapting to the digital realm, StubHub's Spotlight Artist Program offers touring acts a welcome opportunity to promote their current tour, album and ongoing projects at no cost, all while driving traffic to the artists' personal websites, label websites, fan clubs and more.
Every month, StubHub prominently features a currently touring artist on the homepage of StubHub.com with an attractive endorsement that includes an exclusive interview, multimedia content, artist bio and links to purchase a current album and tickets for the tour. StubHub's Spotlight Artist program was launched in August 2007, as a valuable tool for artists to engage the millions of music fans who shop for tickets daily on StubHub by utilizing special and exclusive content. The program offers site visitors a unique ticket-buying experience that is both interactive and informative, while enhancing the visibility of today's hottest music acts. To date, the StubHub Spotlight Artist Program has already featured both emerging and prominent artists such as Korn, Paolo Nutini, Joss Stone, A Fine Frenzy and Red Jumpsuit Apparatus.

StubHub's Spotlight Artist for the month of April is Colbie Caillat, whose dusky vocals and laid-back rhythms have earned her critical acclaim. Many witnessed her rise on MySpace — with over 24 million fans, a top 5 album debut and 1.6 million albums sold in addition to 1.5 million ringtones — she is one of the hottest new stars in music today. Caillat is currently head-lining a 20-city college tour supporting her platinum debut album "Coco" and is scheduled to join John Mayer, one of her biggest influences, on the road this July. When StubHub shoppers can watch streaming video of Caillat's ubiquitous hit "Bubbly" and listen to audio files of "Realize" and "Little Things," all while reading an exclusive interview granted to StubHub when they visit the Spotlight Artist page at www.stubhub.com.
"StubHub's Spotlight Artist program was an attractive way to expose Colbie to as many music fans as possible," said Chad Jensen, manager for Colbie Caillat. "With StubHub's millions of unique monthly visitors we are garnering added eyeballs for zero expense. We are impressed with the vehicle and potential audience that StubHub is offering Colbie."
Coming up in 2008, StubHub visitors can look forward to more exclusive interviews and streaming content from Against Me! in May and Jewel in June. StubHub looks forward to hearing from Against Me!, Spin Magazine's 2007 Album of the Year winner for "New Wave," about the Warped Tour and speaking to Jewel about her much anticipated country album scheduled for release on June 3rd and upcoming tour with Brad Paisley.
"Our Spotlight Artist Program has proved to be an attractive method of promoting both up-and-coming and established touring artists by leveraging the valuable homepage space on StubHub," said Sean Pate, Head of Corporate Communications for StubHub. "The feature not only directly exposes our users to the hottest acts in music today but provides unique information while they shop for tickets."
About StubHub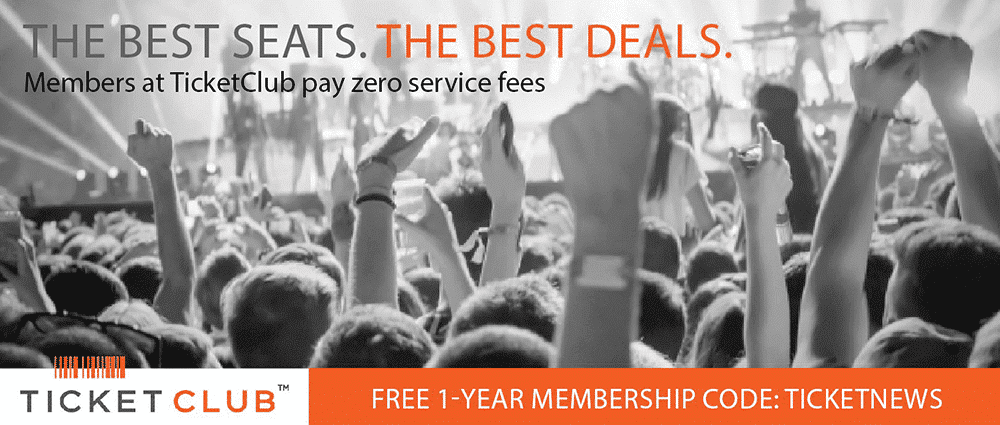 StubHub is the world's largest ticket marketplace, enabling fans to buy and sell tickets to a vast selection of nearly 30,000 sports, concert, theater and other live entertainment events. StubHub reinvented the ticket resale market in 2000 and continues to lead through innovation. The company's unique online marketplace, dedicated solely to tickets, provides all fans the choice to buy or sell their tickets in a safe, convenient, and highly reliable environment. All transactions are processed and delivered via StubHub's patent-pending FanNetwork(SM) ticket delivery service, supported by seven-day toll free customer service at 1-866-STUBHUB, and backed by an industry-first FanProtect(TM) Guarantee. Company partners include the San Francisco Giants, Chicago Bears and the University of Southern California along with nearly 60 teams in the NFL, MLB, NBA, NHL and NCAA complemented with companies like ESPN and American Express.
StubHub is an eBay company (NasdaqGS:EBAY – News). For more information on StubHub, visit www.stubhub.com
Contact:
Press Contacts:
Vanessa Daniele
StubHub Corporate Communications
415.216.5103
Diana Baron
d.baron media relations inc. for Colbie Caillat
310.315.5444