"UFC Joins Forces with StubHub and RazorGator" Las Vegas, NV (UFC) April 28, 2008 – The Ultimate Fighting Championship® (UFC®) organization today announced a...
"UFC Joins Forces with StubHub and RazorGator"
Las Vegas, NV (UFC) April 28, 2008 – The Ultimate Fighting Championship® (UFC®) organization today announced a new relationship with two ticket industry heavyweights StubHub and PrimeSport (a RazorGator Company) to become the official ticketing and hospitality partners of the UFC.
The new multi-year agreement designates StubHub as the "Official Fan to Fan Ticket Marketplace" of the UFC, while PrimeSport will become the "Official Ticket Package Partner" of the UFC. The deal promises to offer UFC fans the most user-friendly experience to buy and sell secondary tickets as well as exclusive package and hospitality opportunities that have never been available before for UFC events.

With these new partners, UFC fans will enjoy two best-of-class services for secondary ticket purchase or resale, as well as special packages to UFC events. With a majority of UFC events selling out quickly, fans are regularly seeking alternative ways to attend live events.

"The UFC has the most passionate, loyal sports fans who are always seeking opportunities to experience UFC fights live and in person," said Dana White, UFC President. "The partnership we've struck with StubHub and PrimeSport ensures our fans will work with two of the best services in the industry to get to our live events."
As the world's largest ticket marketplace, StubHub offers the widest selection of UFC tickets. The company is renowned for its attention to customer service and manages each buyer transaction directly, ensuring complete consumer protection while offering the finest ticket shopping experience in the market today. StubHub is the Official Fan to Fan Ticket Marketplace for 29 Major League Baseball teams and dozens of professional and collegiate sports teams.
"Partnering with the UFC is an opportunity we have long welcomed, as we've witnessed an explosion of interest from UFC fans in our marketplace," said Chris Tsakalakis, President of StubHub.
As the global leader in Hard-to-GetTM event packages and hospitality services for sold-out sports and concerts worldwide, PrimeSport continues to set and surpass standards in the sports travel industry. Always delivering a first class experience, PrimeSport will offer fans a wide selection of competitively-priced UFC packages and the assistance of experienced event management specialists. Packages can include tickets, hotel accommodations, transportation and exclusive parties.
"This strong collaboration of forces will allow UFC fans to customize their own ultimate experience. We are excited to partner with the UFC with the same intensity that both this sport and its fans possess", states Jeff Lapin, CEO of PrimeSport and RazorGator.
UFC will promote the new relationships through online and offline marketing elements, including signage at select events, emails, website presence and other high-visibility branding exposures, all aimed at driving fans to StubHub and PrimeSport. Similarly, StubHub and PrimeSport will market UFC tickets and packages in online and offline campaigns through website presence, emails, direct mail and TV and radio advertising.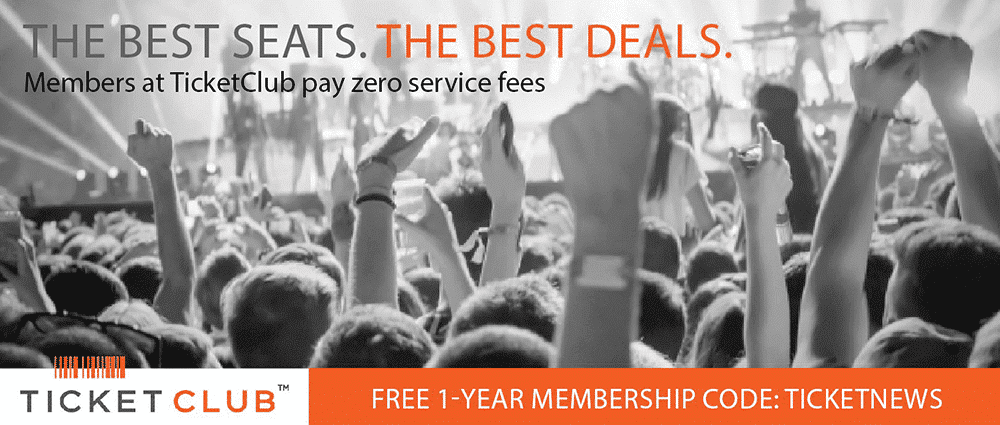 StubHub and PrimeSport also announced today that they have signed exclusive secondary ticket agreements with the World Extreme Cagefighting® (WEC™) organization. Much like the relationship with the UFC, StubHub and PrimeSport will provide an opportunity for WEC fans to purchase and resell WEC event tickets.
About The Ultimate Fighting Championship
The Ultimate Fighting Championship is the world's leading professional mixed martial arts organization and offers the premier series of MMA sports events. Owned and operated by Zuffa, LLC, and headquartered in Las Vegas, Nev., UFC produces over twelve live pay-per-view events annually that are distributed residentially through North American cable and satellite providers including iNDEMAND Networks, DIRECTV, DISH Network, TVN Entertainment, Shaw Pay-Per-View, Bell ExpressVU, Viewers Choice, SaskTel Max™ and via the Internet worldwide on Yahoo! Sports, and commercially through Joe Hand Promotions in the U.S. and Canadastar in Canada. In addition to its North American distribution, UFC programming is distributed in over 100 countries and territories throughout the world. For more information, or current UFC fight news, visit www.ufc.com or uk.ufc.com or www.ufcespanol.com.
Ultimate Fighting Championship, Ultimate Fighting, UFC, The Ultimate Fighter®, Submission®, As Real As It Gets®, Zuffa™, The Octagon™ and the eight-sided
competition mat and cage design are registered trademarks, trademarks, trade dress or service marks owned exclusively by Zuffa, LLC in the United States and other jurisdictions. All other marks referenced herein may be the property of Zuffa, LLC or other respective owners.
About StubHub
StubHub is the world's largest ticket marketplace, enabling fans to buy and sell tickets to a vast selection of nearly 30,000 sports, concert, theater and other live entertainment events. StubHub reinvented the ticket resale market in 2000 and continues to lead through innovation. The company's unique online marketplace, dedicated solely to tickets, provides all fans the choice to buy or sell their tickets in a safe, convenient, and highly reliable environment. All transactions are processed and delivered via StubHub's patent-pending FanNetworkSM ticket delivery service, supported by seven-day toll free customer service at 1-866-STUBHUB, and backed by an industry-first FanProtect™ Guarantee. Company partners include the San Francisco Giants, Chicago Bears and the University of Southern California along with nearly 60 teams in the NFL, MLB, NBA, NHL and NCAA complemented with companies like ESPN and American Express.
StubHub is an eBay company (NASDAQ: EBAY). For more information on StubHub, visit www.stubhub.com
About PrimeSport
PrimeSport, a RazorGator Company, is the leading Sports Travel and Event Management company in the sports and entertainment markets. PrimeSport offers Hard-To-Getsm tickets, corporate and fan travel packages, corporate hospitality and ticket exchanges for corporations, professional sports teams and fans. Longstanding corporate clients include American Express, Chevron Texaco, Microsoft, General Electric, The Hartford and Comcast. PrimeSport's official partnerships with professional sports organizations including the San Francisco 49ers, Carolina Panthers, Oakland Raiders, St. Louis Rams, Seattle Seahawks, Minnesota Vikings, Buffalo Bills, the NCAA® and The National Finals Rodeo and The Rose Bowl®. RazorGator Interactive Group, which operates PrimeSport , RazorGator.com, and TicketOS is a privately-held company headquartered in Los Angeles, California with offices in Phoenix, Atlanta, Dallas and India. For more information, visit http://www.primesport.com or call 1-800-591-9198.