"VERITIX RECRUITS 20-YEAR SPORTS AND LIVE ENTERTAINMENT TICKETING VETERAN" Cleveland, OH (Veritix) April 29, 2008 – Veritix, the sports and entertainment industry's leader in...
"VERITIX RECRUITS 20-YEAR SPORTS AND LIVE ENTERTAINMENT TICKETING VETERAN"
Cleveland, OH (Veritix) April 29, 2008 – Veritix, the sports and entertainment industry's leader in digital ticketing and relationship marketing applications, today announced that Jeff Kline has joined the company as President with responsibility for Sales, Marketing and Client Services.
"Veritix is committed to building a world-class team by recruiting the most talented and experienced veterans in the industry," said Sam Gerace, Chief Executive Officer of Veritix.

"Jeff is a tremendous addition to our team," he continued. "He is a 20-year industry veteran who brings a wealth of experience in sports and live event ticketing, including working with 'A' list promoters and artists. He'll help us accelerate our growing presence in the entertainment and sports worlds."
Kline joins Veritix from TBA Global events where, as Senior Executive Vice President, he led all business affairs, including Business Development, Marketing and Sales. He was with Ticketmaster for fifteen years, serving in a variety of positions leading to Executive Vice President, with oversight of 22 offices. In this capacity, he was instrumental in negotiating venue contracts, business development, marketing and sponsorship contracts.
He also served as Vice President of Business Operations and Chief of Staff for MediaLive International, helping MediaLive grow into the world's largest and leading producer of technology trade shows, including Comdex.
Kline's background, especially his experience in live entertainment ticketing, is a perfect fit with Veritix, and is expected to help the company shift its growth strategy into high gear.
"The opportunities in this business are almost limitless and growing fast, as event and sports management realize the enormous advantages offered by Veritix's patented Flash Seats™ digital ticketing technology," said Kline.
"No other ticketing company offers the advantages Veritix provides. It is the only digital end-to-end ticketing solution in the world and enables sports teams, venues and promoters to offer digital ticketing for all sports and live entertainment events," he said. "By integrating primary and secondary ticketing through Veritix, teams also can control their entire ticket inventory and conduct superior and productive relationship marketing."
Veritix's suite of advanced ticketing products – including the innovative Flash Seats™ digital ticketing – provides clients with a fully integrated primary and secondary offering, that enables teams, venues artists and promoters to build rich behavioral profiles on their entire base of ticketing customers.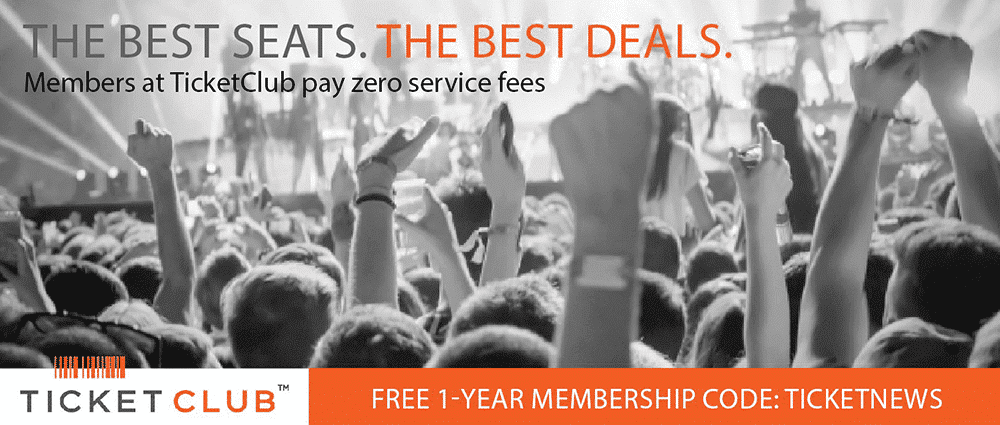 Veritix's Flash Seats™ digital technology eliminates the need for a ticketholder to carry a paper ticket for venue access. Instead, customers enter either a credit card or driver's license into an online account and the seat information is then tied to that person's individual account.
Upon arrival, customers simply swipe their credit card or driver's license through a hand-held device, which prints a colorful, commemorative seat locator. The entire process allows fans quick access into the arena without the concern of forgotten, lost or stolen tickets.
Because paperless tickets exist in a virtual state, they can only change hands via a digital transfer facilitated by the Flash Seats™ system. This gives consumers an open and visible marketplace in which they can easily exchange their tickets over the Internet, and also allows teams to capture information about the actual ticket users.
By integrating their primary and secondary ticketing sales, and knowing precisely which fan attended which event, sports teams and entertainment venues are able to build unified fan profiles. Teams, venues, talent and promoters are then able to employ accurate relationship marketing, delivering promotional offers based on the entire range of a customer's past attendance and experience.
Veritix recently signed a long-term contract to provide its innovative Flash Seats™ paperless technology to the Houston Rockets and Houston's Toyota Center. This is the first time a complete digital ticketing platform has been offered to customers in both the primary and secondary marketplaces, and negotiations are ongoing with other professional sports teams and live entertainment venues.
About Veritix
Veritix's Flash Seats™ paperless ticketing technology has revolutionized the sports and live entertainment industry by enabling paperless venue access and allowing team owners and venue operators to regain control of their secondary market.
The Veritix Vertical Alliance™ and Flash Seats™ ticketing solutions offer professional sports teams, universities and entertainment venues an electronic, integrated primary and secondary ticketing platform to manage their entire ticket inventory, and create a relationship marketing database that encompasses all past and potential ticket buyers.
Veritix is based in Cleveland, Ohio. Clients include the Houston Rockets, Toyota Center, Cleveland Cavaliers, Q Arena, Kroenke Sports Enterprises (Colorado Rapids, Dick's Sporting Goods Park, Paramount Theater), Texas A&M University and Boise State University.
For additional information, please visit www.veritix.com or call 216-466-8082.