"SEATWAVE APPOINTS VAN DER WAL AS CFO AND KEY MEMBER OF GLOBAL MANAGEMENT TEAM" London, England (Seatwave) — June 2, 2008 Seatwave, Europe's largest...
"SEATWAVE APPOINTS VAN DER WAL AS CFO AND KEY MEMBER OF GLOBAL MANAGEMENT TEAM"
London, England (Seatwave) — June 2, 2008 Seatwave, Europe's largest fan-to-fan ticket exchange for sports, music and other live events, today announced the appointment of Aksel van der Wal as Chief Financial Officer, effective immediately. Van der Wal joins Seatwave from Vodafone where he most recently served as Chief Financial Officer of Vodafone's Global Business Development Unit (Partner Markets).
Van der Wal, age 36, joined Vodafone's Group Finance department in 2003. Initially responsible for the implementation of Corporate Governance and Compliance initiatives, he subsequently assumed also control functions, and most recently led the International Unit's global commercial strategy implementation and negotiation efforts responsible for a turnover of over € 225 million. He also served on the board of Vodafone Marketing (S.á.r.I). Between 1997 and 2001, Van der Wal gained management experience with PricewaterhouseCoopers' International Corporate Tax Department in the Netherlands and Venezuela. He holds an MBA from INSEAD, France, and graduated from Leiden University, NL, as an LLM in tax law.

Van der Wal's appointment as CFO, a role which has been filled in the interim by Seatwave's Chief Executive Officer Joe Cohen, is a next step in Seatwave's global expansion. Since its inception in 2006, London-based Seatwave has launched operations in five European countries including the United Kingdom, Germany, Italy, Spain and The Netherlands. The company's rapidly growing online marketplace offers more than 500,000 fully guaranteed tickets on any given day. The company, which has trebled headcount since May 2007, has continued to build out its management team, which today comprises a group of senior executives with accomplished international careers in the e-commerce, marketing, technology and social networking space.

"We are enthusiastic about Aksel joining our company at this dynamic stage in our growth. He is a talented and well-rounded executive who will play a critical role in helping Seatwave continue to expand its leadership position in the European secondary ticketing market." said Cohen.
"I was particularly impressed by Seatwave's management team and by the speed with which it has created a true peer-to-peer e-commerce network. As Seatwave continues to press ahead with its expansion plans, this is an exciting time to join the team. Joe has an impressive track record in building international e-commerce and social networking businesses, and I look forward to working closely with him and the other executive team members," commented Van der Wal.
In February 2008, Seatwave announced the closing of its Series C funding in the amount of $25 million led by Fidelity Ventures and joined by existing investors Atlas Venture, Mangrove Capital Partners and Adinvest.
# # #
For more information please contact:
Alex Stanton
Stanton Crenshaw Communications
T : + 1 (212) 780-0701
[email protected]
About Seatwave
Seatwave is Europe's largest fan-to-fan ticket exchange, an online marketplace for buying and selling tickets for theatre, sports, music and other live events. The company was launched in February 2007 by Joe Cohen, ex Ticketmaster and ex match.com and early stage Venture Capital firm, Atlas Venture. Seatwave has more than 500,000 tickets on sale at any one time, 25 times more than eBay.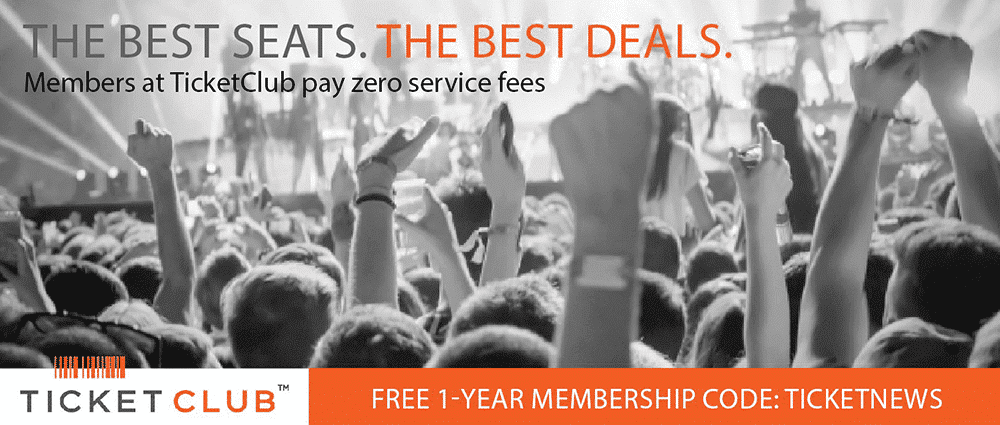 Seatwave guarantees that tickets come only from legitimate sources and will represent them accurately and honestly. Seatwave operates two types of customer protection. TicketintegrityTM guarantees that buyers will receive the tickets they ordered and in good time for the event. If not Seatwave refunds 150% of what was paid. All tickets bought on Seatwave are also covered by TicketcoverTM. This provides for a full refund if an event is cancelled and even covers buyers for a range of circumstances that may prevent them from attending their performance. The company is based in London. www.seatwave.com