Today's tour recap includes itinerary announcements, updates on LeAnn Rimes' cancelled shows and more as compiled by Ticket News on September 10, 2008. Breaking...
Today's tour recap includes itinerary announcements, updates on LeAnn Rimes' cancelled shows and more as compiled by Ticket News on September 10, 2008.
Breaking news today comes from the LeAnn Rimes tour camp. According to a statement on Rime's Web site, the noted country singer has been forced to cancel two performances due to tonsillitis. The effected shows are tonight's (September 10) Kenny Chesney concert at the BOK Center in Tulsa, OK, and her September 11 concert at the Verizon Wireless Amphitheatre (St. Louis) in Maryland Heights, MO. "[Rimes'] doctor has advised immediate vocal rest," the statement read, "but she looks forward to resuming the tour on Saturday, September 13 in Indianapolis and continuing to entertain her fans."

In other news, Phish phans have reason to rejoice: Trey Anastasio is out on the road this fall for his Northern Exposure Tour. … Ted Leo and The Pharmacists will head out with Against Me! for some fall dates before the tours part ways and Leo picks up Titus Andronicus for an opening act. … Flobots announced a second leg of dates for their first-ever national tour of the U.S. … Dolly Parton continues her "Backwoods Barbie" ways with new North American dates set for October and November.
Those are the main tour stories for the day, but for more tour news and updates in brief, keep reading….
Miranda Lambert and Blake Shelton will be teaming up on the road and on stage during a string of upcoming show dates. Each show will feature separate sets by Lambert, Shelton and their respective bands, before the two pair up for a final set. The eight show run begins October 3 at Classic Amphitheatre in Virginia Beach, VA, and continues through November 8 at American Airlines Center in Dallas, TX. Stops along the way include October 11 at the Eastern Kentucky Exposition Center in Pikeville, KY and October 18 at the Star of the Desert Arena in Primm, NV.
Steely Dan will be stationed in New Jersey for a brief string of dates in mid-November. The group extends their Think Fast Tour with performances at Wellmont Theatre in Montclair, NJ, from November17-18, followed by a November 22 show at the Borgata Hotel, Casino & Spa in Atlantic City, NJ. Public onsales for the Wellmont shows begin September 13. Tickets for the Borgata event are already on sale.
Sam Roberts Band have some world tour dates on the itinerary, beginning September 11 at the Zaragoza World Expo in Zaragoza, Spain. After wrapping the European run with an October 3 gig at Bar Academy in Birmingham, England, the band will head across the pond for a 17-date Canadian run. The North American shows start October 20 at Granada Theatre in Sherbrooke, QC, and continue through November 25 at Le Capitole in Quebec City, QC. The musicians are scheduled for a two-night stand at the Music Hall Theatre in Toronto, ON, from November 13-14, followed by a three-night run at Theatre National in Montreal, QC, from November 20-22. The Stills are scheduled to open for several Canadian dates.
It's never to early to plan ahead, at least as far as Pink Martini is concerned. The band currently has dates booked through June 2009 — but you can see them before that. They'll close 2008 with two New Year's Eve performances — an early show at 7 p.m. and a late show at 10:30 p.m. — at the Walt Disney Concert Hall in Los Angeles, California. Beyond that, the next show is scheduled for January 12 at Benaroya Hall in Seattle, Washington.
The Faint will be heading out on a North American tour after wrapping their current European, Australian and Japanese jaunts. The new West Coast and Southern U.S. dates kick off on October 19 at The Blue Note in Columbia, MO, and continue through November 14 at First Avenue in Minneapolis, MN. Stops along the way include an October 27 show at Republic in New Orleans, LA, and a November 5 gig at The Wiltern in Los Angeles, CA. The trek even visits a state usually neglected by tour itineraries with a November 12 show at The Other Side in Missoula, MT. More UK shows follow at the end of November.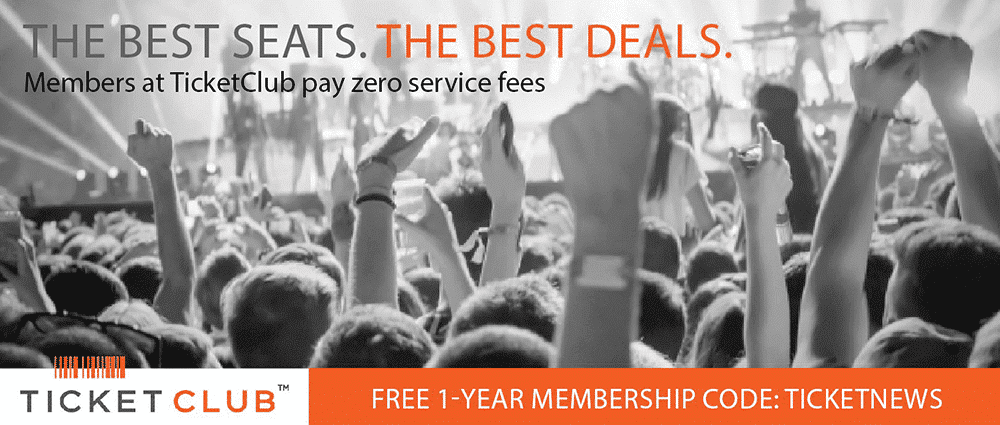 Last Updated on September 11, 2008 by By Allison Reitz