Today's tour recap features quelled reunion speculation, new tour announcements and more as compiled by TicketNews on September 29, 2008. At the top of...
Today's tour recap features quelled reunion speculation, new tour announcements and more as compiled by TicketNews on September 29, 2008.
At the top of today's news, Robert Plant has made an official statement regarding the persistent speculation about a possible 2009 Led Zeppelin reunion tour. The iconic musician voiced his annoyance with the continued conjecture and noted, once and for all, that he has no plans to tour or record with Led Zeppelin ever again.

In other classic rock news, the Steve Miller Band has announced a new fall leg on the 2008 tour. … The horn-driven rock band Chicago will soon begin a residency in Las Vegas as a part of their continued touring through the late fall.
In pop touring news, Fergie has announced her plans to perform in Dubai this year, joining the ranks of Aussie pop star Kylie Minogue in making the move to the United Arab Emirates. … Janet Jackson postponed her September 27 concert in Auburn Hills, MI, until October 28 due to production constraints. … Natalie Cole has been forced to cancel her October tour due to treatments she is undergoing for Hepatitis C.
Those are the top tour stories for the day. However, there are plenty of other bands and musicians ready to take the road with new dates and itinerary announcements. Check out those stories in brief:
The B-52s have a handful of new shows added to their fall tour itinerary, which is primarily comprised of West Coast dates. The 12-date jaunt kicks off October 17 at Star Plaza Theatre in Merrillville, IN, and continues through a New Year's Eve performance at Hilton Waikoloa in Waikoloa, HI. The only East Coast gig falls on November 1 at the Hammerstein Ballroom in New York City, with one other Midwest show booked for October 18 at the Pabst Theater in Milwaukee, WI. Other highlights include two House of Blues performances in California: November 7 in San Diego and November 11 in Anaheim.
Kaiser Chiefs have added a few new dates to their fall international tour, as well as 10 UK shows in early 2009. The rockers will start on the road early with two new shows: October 3 at Green Fest in Zagreb, CRO, and October 5 at the Olympic Stadium in Athens, GRE. A new show has also been added to the middle of the tour on November 1 with an appearance at the Personal Festival in Buenos Aires, ARG. Though the band has a handful of dates set for North American in November, the Chiefs will be back in the UK in late February and early March for 10 more shows, beginning February 22 in Nottingham at Trent FM Arena, and wrapping March 6 in London at Wembley Arena.
Tech N9ne and his Strange label mates are gearing up for the October 3 opener of the Strictly Strange tour. The 42-date trek kicks off at the Mesa Theater in Grand Junction, CO, and completes the circuit November 22 at the Fillmore Auditorium in Denver, CO. Highlights for the tour include an October 8 show at Moore Theatre in Seattle, WA, an October 21 performance at Key Club in Los Angeles, CA, a Halloween show at Blue Note in Columbia, MO, a November 9 concert at St. Andrews Hall in Detroit, MI, and a November 19 gig at Cain's Ballroom in Tulsa, OK.
Scottish rockers Glasvegas have eight new dates set for their November/December tour of the UK and Ireland. The 16-show trek kicks off November 28 at Anson Room in Bristol and continues through December 16 at Barrowland in Glasgow. A single show in Ireland has recently been announced for December 14 at The Academy in Dublin. Highlights of the UK run include a new show on December 8 at Manchester Academy in Manchester and a new December 15 show at Spring & Airbrake in Belfast.
Nikka Costa will be hitting the road for her fall tour in a couple of days. The 21-show trek begins October 3 at El Rey Theatre in Los Angeles, CA, and continues through October 30 at Varsity Theatre in Minneapolis, MN. Stops along the way include an October 15 gig at The Social in Orlando, FL, and an October 28 performance at Park West in Chicago, IL. The singer will also make a brief foray into Canada for two shows: October 25 at Les Saints in Montreal, QC, and October 26 at El Mocambo in Toronto, ON.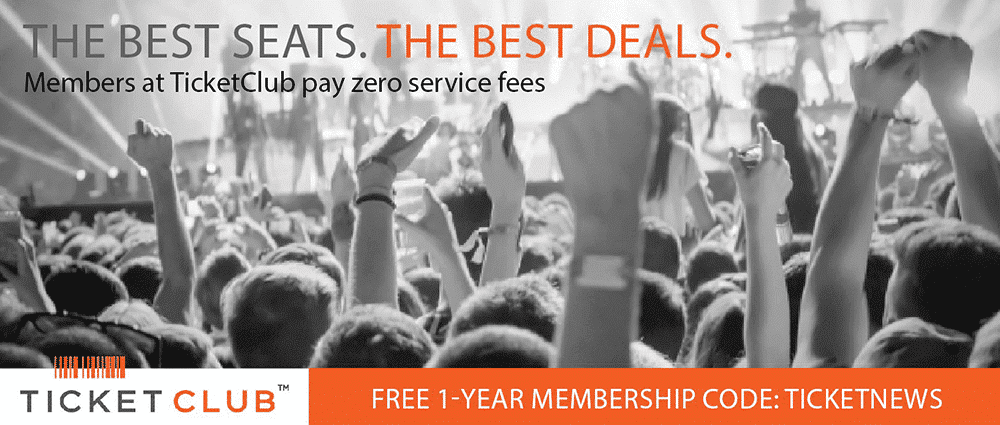 Last Updated on September 30, 2008 by By Allison Reitz