Today's tour recap includes tour announcements, updates and more as compiled by TicketNews on September 25, 2008. At the top of the news today,...
Today's tour recap includes tour announcements, updates and more as compiled by TicketNews on September 25, 2008.
At the top of the news today, we have the itinerary listing for the first leg of Yes' 40th anniversary tour, slated to start later this fall. However, lead singer Jon Anderson, who has been replaced for the trek by a tribute band singer, has voiced his disapproval and disappointment. Read the full story, with tour dates, here.

The Dresden Dolls's lead singer and pianist Amanda Palmer is going her own way for a new solo tour of Europe and the U.S. … Former Soundgarden and Audioslave frontman Chris Cornell is also going solo, as he supports his new album on the road with producer Timbaland. … Hard rockers Staind will be starting their tour with Seether and Papa Roach soon, after finishing a series of U.S. and European dates this summer.
In other tour-related news, pop opera group Il Divo has signed an exclusive UK touring contract with Live Nation. … AC/DC's tour has sold out more than a dozen shows on their arena tour, breaking records in several markets for venue sell-out times.
Those are the full stories for today. There are a handful of other touring artists hitting the road with new dates and extended itineraries. Check out their stories in today's news brief:
Pop rock band Maroon 5 has added more dates to its international itinerary, which picks up after the group completes its current run of North America with the Counting Crows. After the joint tour wraps on October 4 at Cruzan Amphitheatre in West Palm Beach, FL, Maroon 5 has a series of solo dates in Mexico and South America, recently extended by the addition of four shows. Three of the shows, beginning with November 7 at Viva Rio in Rio De Janerio, are located in Brazil. The fourth show is set for November 11 at Luna Park in Buenos Aires, Argentina. The final performance on the books for the rockers is set for December 16 at the Virgin Festival in Cape Town, South Africa.
Buckcherry and Avenged Sevenfold are extending their late fall co-headliner. Five additional dates have been set for November, pushing the tour closer back to a November 22 performance at Chevrolet Centre in Youngstown, OH. New dates on the itinerary include a November 14 show at Alliant Energy Center Memorial Coliseum in Madison, WI, and a November 21 show at EMU Convocation Center in Ypsilanti, MI. Buckcherry also added one new solo show for November 11 at U.S. Cellular Coliseum in Bloomington, IL.
British comedian Russell Brand, who recently hosted the MTV Video Music Awards, will take his act on the road in the UK next year. The comedian starts out January 18 at The Hexagon in Reading, and continues through February 14 at Clyde Auditorium in Glasgow. Other stops along the way include a February 2 show at Echo Arena in Liverpool, a February 10 show at Carling Academy Brixton in London, and a Frbaury 12 show at Apollo Hammersmith, also in London.
The Dandy Warhols have added dates onto their international tour set for late 2008. The art rockers, who continue their U.S. tour on September 26 at Liberty Hall in Lawrence, KS, will go abroad at the end of October for a string of Australian shows before starting up the newly added European dates. The December shows begin December 2 at Ancienne Belgique in Brussels, BEL, and continue through December 17 at Tripod in Dublin, IRE. Stops along the way include a December 7 show at Le Bataclan in Paris, FRA, and a December 14 show at The Astoria in London, ENG.
Singer-songwriter Chris Tomlin has an extensive itinerary already set for 2009. The four-month trek stretches from January 22 at the Giant Center in Hershey, PA, through April 9 at Joel Coliseum Theatre in Winston-Salem, NC. Other stops along the way include a January 25 show at Electric Factory in Philadelphia, PA, a February 26 gig at Canyon Ridge Christian Church in Las Vegas, NV, and a March 28 performance at Sears Centre in Chicago, IL. The 35-date tour supports Tomlin's fifth studio album "Hello Love."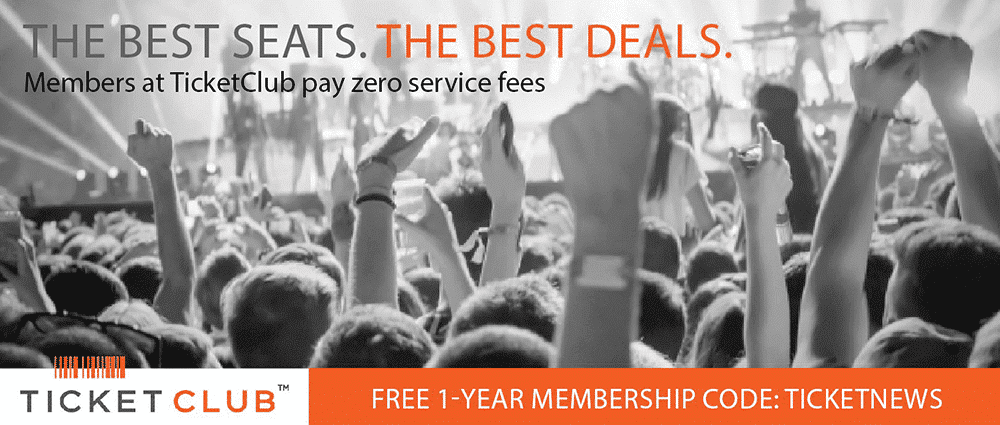 Uriah Heep recently added more international tour dates for October and November. The band kicks off their European tour on October 10 at H2O in Reichenbach, GER, and continue on through November 23 at The Astoria in London, ENG. New dates will take the band to the Czech Republic, Finaland, Poland and Netherlands, among other counties.
Todd Snider has added some dates onto his 2008-2009 itinerary. Touring in support of his 2008 release "Peace Queer," Snider is set to hit the road with an October 8-9 run at Cactus Café in Austin, TX. The final date for 2008 is set for December 30 at Gruene Hall in New Braunfels, TX, but Snider will be on the road again for a January 16 performance at Ski Jam in Steamboat Springs, CO. He also has a February 13-14 run set for John Ascuaga's Nugget Hotel and Casino in Sparks, NV, and a May 2 show in Tuscon, AZ.
Last Updated on September 26, 2008 by By Allison Reitz