Today's tour recap features announcements, music festival news, memorial shows and more as compiled by Ticket News on September 8, 2008. Those who knew...
Today's tour recap features announcements, music festival news, memorial shows and more as compiled by Ticket News on September 8, 2008.
Those who knew superstar tenor Luciano Pavarotti best are setting up a string of memorial concerts for the first anniversary of his September 6, 2007, death. The October 18 show at the Metropolitan Opera House in New York City will feature a performance of Verdi's "Requiem Mass" in the singer's memory.

In music festival news: Despite bleak predictions for New Orleans in this year's hurricane season, promoters of the 10th annual Voodoo Experience have announced that they are continuing as usual with plans for the October festival. … However, Tim McGraw's regular Swampstock concert event wasn't quite so lucky. The 15th annual event has been postponed until 2009 due to effects of recent hurricanes in Louisiana.
In tour news: Stone Temple Pilots' frontman ScottWeiland will stay out on the road after the band wraps their reunion tour in October. The troubled vocalist has lined up a 14-date solo tour for November. … Brad Paisley is also staying on the road — straight through early March 2009! The country crooner recently announced a 24-date addition to his current Paisley Party Tour. … Pop artist Eric Hutchinson has new tour dates for the fall, as he gets ready to support Jack's Mannqeuin on a 13-date North American trek.
Those are the complete updates for Monday, September 8. Check out the news briefs below for indie tours and the big news on Oasis and Madonna's North American tours:
Oasis guitarist and songwriter Noel Gallagher was attacked on stage Sunday night (September 7) during the band's performance in Toronto, ON. According to videos taken by the audience and published reports after the event, a man rushed the stage from behind and shoved an unsuspecting Gallagher onto the stage before security dragged the unidentified man offstage. The band left the stage for some minutes to regroup before finishing their set for the night. Afterwards, Gallagher was admitted to a Toronto with a potentially fractured rib and ligament damage. The next date on the itinerary is for September 9 in London, ON, but no decision has been made whether the band will continue as scheduled.
Before the reigning Queen of Pop begins her headlining run of the U.S., promoters want to introduce audiences to the DJ mixing for Madonna throughout her European and North American tour dates. DJ Enferno was "handpicked by Madonna" according to a statement released by the artist earlier today. Enferno, a.k.a Eric Jao, will appear on all dates of the tour, which kicks off October 3 at the Izod Arena in New Jersey and will continue through the beginning of December. The tour includes a string of sold out shows at Madison Square Garden in New York City on October 6-7 and 11-12.
Indie pop-rockers Sherwood will be heading out on their fall tour soon. The 14-date trek of North America kicks off on September 27 at the Mandalay Bay Events Center in Las Vegas, NV, and continues through October 25 at Downtown Brewing Company in San Luis Obispo, CA. Highlights on the West Coast tour include an October 8 show Troubadour in Los Angeles, CA, and an October 20 gig at Chop Suey in Seattle, WA. Following the U.S. dates, Sherwood will hop a plane for their 16-date trek through the UK from November 11-28.
Experimental metalcore rockers Horse the Band started their U.S. tour on September 2 and have six dates down already. The next performance is tonight, September 8 at Model City Records in Anniston, AL. The band has more than 20 dates lined up throughout the month, with a final U.S. show on October 1 at Launchpad in Albuquerque, NM. Afterwards, the band will be across the pond for a 28-date trek across the UK and Europe, starting with an October 15 gig at The Astoria in London. The tour is slated to close on November 16 at Club Matrix in Bochum, Germany.
Christian punk-rockers Reliant K have just a couple weeks to go before striking out on their U.S. tour. The music starts on October 2 at Barrymore Theatre in Madison, WI, and wraps November 2 at the House of Blues in Chicago, IL. The 23-date trek includes three shows in Pennsylvania: October 12 at Club Zoo in Pittsburgh, October 14 at Crocodile Rock Café in Allentown, and October 15 at the Electric Factory in Philadelphia. A single winter show is currently on the books for December 14 at Nokia Theatre in Grand Prairie, TX.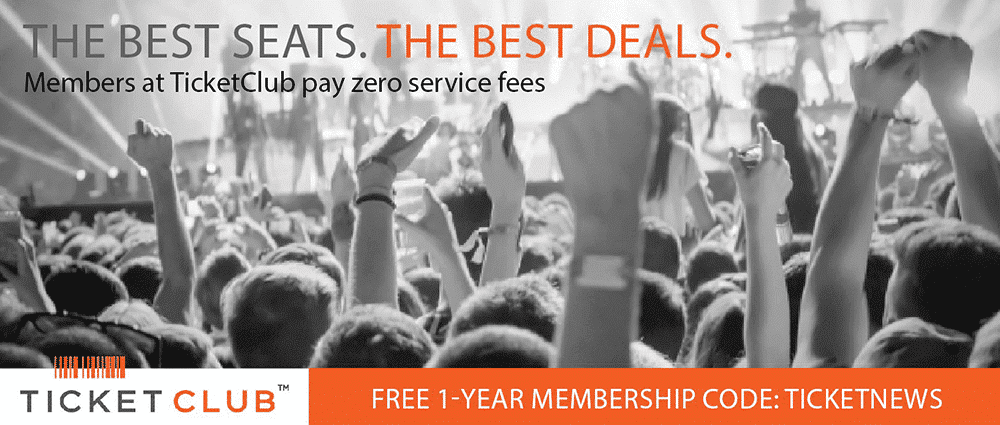 Last Updated on September 9, 2008 by By Allison Reitz