Faced with mounting competition from rival Live Nation, Ticketmaster needs to find ways to improve its relationships with venues and promoters, and also improve...
Faced with mounting competition from rival Live Nation, Ticketmaster needs to find ways to improve its relationships with venues and promoters, and also improve the customer experience for ticket buyers, according to a prominent Wall Street analyst who covers the ticketing sector.
In a wide-ranging interview with TicketNews, Scott Devitt, Managing Director, Internet Consumer Services for Stifel, Nicolaus & Company, Inc., outlined several moves the company should make to continue its dominance in the ticket industry, and he also gave some advice to Live Nation on where it should look for growth.

TicketNews: How have you seen the ticketing/entertainment industry change over the past few years?
Scott Devitt: The biggest change in this decade has been the acceptance of ticket resale, which is evident by the success of StubHub.com. Secondly, a major shift in ticketing occurred in 2005, when Major League Baseball purchased Tickets.com. The purchase represented a shift in primary ticket sales; clients no longer need a middle man to successfully sell tickets to an event. The question for clients is do they want their own branded ticket experience, or do they want to brand their sales experience as Live Nation or Ticketmaster? The first issue is who can sell the most tickets, and secondly who will provide the better customer experience.

In the 1980s and 1990s, Ticketmaster held a distinct advantage because you could only buy a ticket over the phone or by standing in line. The advent of the Internet allows customers to purchase tickets in the convenience of there home at virtually any time. Convenience of the Internet has allowed the secondary market to be successful. Customers get better selection through the secondary market than through primary markets because they typically do not encounter a sold out show. Someone is always willing to sell a ticket to a show at the right price.
TicketNews: What does Ticketmaster need to do to combat the increased pressure from Live Nation?
Scott Devitt: Ticketmaster should attempt to strengthen and increase its relationships with promoters and venues alike. The company provides the premier back end solution for ticket sales, however, pricing could be more competitive. We would point to the pricing differences in terms of POS technology on the secondary market; Ticketmaster's Event Inventory solution is almost twice the cost of the TicketNetwork solution. (Editorial note: TicketNews is owned by TicketNetwork)
We would point to improving the customer experience. The fact that Ticketmaster provides a less than stellar customer experience is no secret to anyone who has ever purchased a concert ticket. Concert goers often encounter exorbitant fees and sold out shows when purchasing tickets at Ticketmaster.com. The problem is two fold: (1) poor communication, and (2) lack of transparency.
Until recently, it has been a mystery as to how Ticketmaster monetizes a ticket. We know from the company's public filings that tickets are monetized through a series of fees. These fees are developed through the negotiated contracts the company signs with artists and venues. The convenience fees alone are sometimes 15.0 percent to 20.0 percent of a tickets face value. When customers complain, the company passes blame to the artists and promoters. We believe the company should better educate investors and customers as to the economics of their contracts. In our view, it is wrong to pass blame to clients, when Ticketmaster has the ability to negotiate fees.
Ticketmaster talks about how the company is in the emotions business helping to create experiences for customers. Their investor relations website offers interviews with management who explain the experience of a concert and the power of attending such an event. The problem is that Ticketmaster does not allow customers to fully create their own experience. Certainly, you can buy tickets by quantity and price, but user control ends there. Ticketmaster then assigns the customer a randomly generated seat assignment. If I am a tall person who likes aisle seats what good is it for the system to randomly assign me tickets in the middle of a row? Finally, customers end up paying fees that are on average 20.0 percent of the tickets face value; no industry I know of is successful when it levies fees that are so high.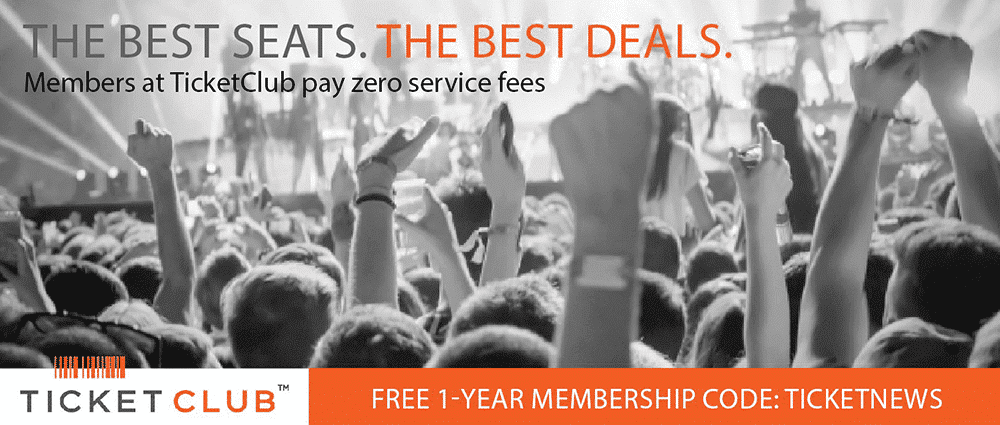 TicketNews: Where will Live Nation turn next for growth?
Scott Devitt: Based on this deal [Live Nation and SMG], it would seem that Live Nation will continue to go after large venue operators. We believe that the ripest sector of the ticketing market is small club venues. These venue operators do not command the same level of service as large venue operators do. Furthermore, these venues struggle when their customer base complains of high fees associated with ticketing. We believe that if Live Nation can provide a strong ticketing service, provide top talent, and provide a superior customer experience, that smaller venues will migrate first followed by some other larger venues.
We would expect Live Nation to focus on investments in assets such as artist agreements and venue partnerships, which will allow the company to grow the ticketing business. I believe that the customer experience will ultimately drive the business going forward. If the company can provide an experience superior to Ticketmaster, customers will flock to the new platform. Increasing usage will show artists, venues and promoters that the platform works and will sell the maximum number of tickets. This will then drive more artist partnerships, which in turn will lead to increased corporate sponsorships.
TicketNews: How hard is Live Nation looking at the secondary ticket market for a partner?
Scott Devitt: Unfortunately, I do not know how involved they are in the process of partnering with a secondary market site. I do know that they have started a push to re-price concert tickets in order to shrink margins on the secondary market. There was evidence back in March regarding The Police where tickets were priced at a level that would result in minimal secondary market activity. If you check the sales records of TicketNetwork or even StubHub.com, you will see the results.
Last Updated on September 13, 2008 by By Alfred Branch Jr.