Today's recap features tour cancellations, extensions, rescheduled shows and more as compiled by TicketNews on October 13, 2008. Linkin Park has been forced to...
Today's recap features tour cancellations, extensions, rescheduled shows and more as compiled by TicketNews on October 13, 2008.
Linkin Park has been forced to cancel its brief Music for Relief run in Asia. Lead singer Chester Bennington recently suffered a back injury and has been ordered to refrain from traveling or physical activity. However, the band will still make a donation to benefit the Sichuan Province of China, which was devastated by an earthquake earlier in the year.

Blues Traveler is continuing its 2008 tour itinerary in support of the recent album "North Hollywood Shootout." … Mates of State will strike out on a headlining run following the duo's supporting stint with Santogold. … 3 Doors Down has rescheduled their 16 previously postponed concerts to December and January. Only the first nine December dates have been announced so far. … The Rock and Roll Hall of Fame is staging a tribute concert for the iconic Les Paul in conjunction with guitar manufacturer Gibson and Case Western Reserve University. … Neil Young has postponed two early November shows for spring 2009 due to difficulties with "routing logistics" for the November 4 gig in Kansas City, MO, and November 5 concert in Omaha, NE.
Those are the top stories for the day, but that's not all the news. Check out the tour news in brief for more updates and announcements.

AC/DC has announced the first international dates for their Black Ice World Tour. The trek is at 17 performances so far, beginning February 18 at Telenor Arena in Fornebu, NOR. After an early March run in Germany and a handful of stops in other countries, the itinerary currently ends with two more shows in Germany: March 25 at Festhalle in Frankfurt, and March 27 at Olympiahalle in Munich. The early run in the country includes stops in Leipzig, Dusseldrf, Oberhausen, Bremen and Dortmund. Other European gigs include a February 20 and 22 run at The Globe in Stockholm, SWE, a February 25 and 27 set at Bercy in Paris, FRA, and March 19 and 21 concerts at Datch Forum in Milan, ITA.
After an October run in Japan with Def Leppard, Whitesnake will continue on the road with a stretch of solo dates and a nine-date stretch in Germany with the iconic Alice Cooper on his 2008 Psycho Drama Tour. The solo shows begin with a November 10 show at the Exhibition grounds in Tel Aviv, ISR, before the Alice Cooper run picks up November 18 at the Sporthalle in Hamburg and continues through a December 1 show at Max-Schmeling-Halle in Berlin. It's back to the solo shows, then, with a December 2 show at Stodola Club in Warsaw, POL. The tour wraps before the holidays with a December 21 show in Tilburg, Netherlands. Other highlights of the trek include a November 26 show with Cooper at Olympiahalle in Munich, and a December 9 solo gig at B-1 Maximum in Moscow, RUS.
Breakout country star Gretchen Wilson is renewing her U.S. tour from the summer with a new round of dates in late 2008. The six-city tour begins November 20 at Budweiser Events Center in Loveland, CO, and will conclude with a December 12-13 run at the Hilton in Las Vegas, NV. The Western U.S. jaunt includes a December 10 show at the Warfield Theatre in San Francisco, CA, and a December 11 gig at the new Club Nokia in Los Angeles, CA.
The Eagles of Death Metal will be hitting the road at the end of the month for a 21-city tour of North America. The coast-to-coast circuit kicks off October 30 at Neumo's in Seattle, WA, and wraps November 25 at The Meridian in Houston, TX. U.S. highlights include a Halloween concert at Wonder Ballroom in Portland, OR, a November 10 gig at The Bottom Lounge in Chicago, IL, and a November 17 performance at the Bowery Ballroom in New York, NY. Three stops in Canada are also on the books: November 2 at the Commodore Ballroom in Vancouver, BC, November 13 at The Mod Club Theatre in Toronto, ON, and November 14 at Studio JPR in Montreal, QC. The Duke Spirit will open all nights of the tour.
Gogol Bordello has added a few more international dates to the band's 2008 itinerary. After wrapping October 14-15 concerts in Alberta, Canada, the rockers are heading to Brazil for two TIM Festival performances: October 24 at Auditorio Ibirapuera in São Paulo, and October 25 at Marina del Gloria in Rio De Janeiro. From there Gogol Bordello continues on to a November 20 show at Rock Hall in Moscow, RUS, followed by a string of shows in the UK and Western Europe. One new highlight is a December 18 gig at Roundhouse in London, UK, followed by two more dates in the region before the band returns to the States for a late December, early January jaunt down the East Coast.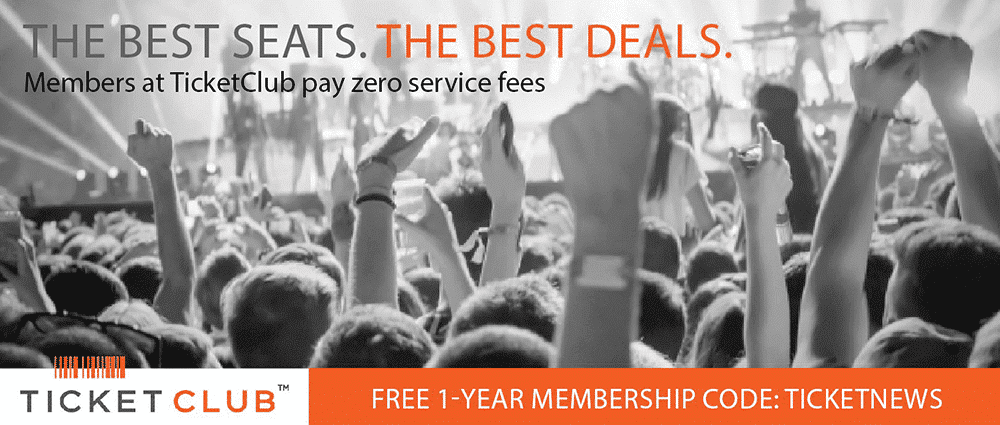 Last Updated on October 14, 2008 by By Allison Reitz