Today's recap includes reunion tours, extensions, cancellations and more as compiled by TicketNews on October 1, 2008. October is starting off strong when it...
Today's recap includes reunion tours, extensions, cancellations and more as compiled by TicketNews on October 1, 2008.
October is starting off strong when it comes to tour announcements, as Phish's 2009 reunion tour tops the news. The band posted an announcement video on their Web site's default page marking the three-date run in Virginia. More dates are yet to come.

In other tour news, Usher has announced the itinerary for his "ladies only" One Night Stand Tour in November. … British new wave maven Nick Lowe, best known for his hit single "Cruel to be Kind," has a nine-date stint in the States this fall. … The Backstreet Boys will also be on the road through late fall as the boy band recently announced a new North American tour leg.
Today's cancellations start off with Janet Jackson, who will be off the road through what would have been her October 4 performance at the Wachovia Center in Philadelphia, PA. The cancellations followed the pop singer's reported hospitalization on September 29 due to an unannounced illness. … There's also sad news on The Fratellis front. The Scottish rockers cancelled the remainder of their U.S. due to the death of a loved one, and instantly returned to the UK.

Those are the main items for the day. But the world of touring marches on. Check out the rest of the day's developments in brief:
Bob Dylan has added seven more shows in Canada to his fall tour leg, which is already heavily based north of the border. The new shows run November 9 at Essar Centre in Sault Ste. Marie, ON, through November 18 at Bell Centre in Montreal, QC. Other scheduled performances in the stretch include a November 11 show at the John Labatt Centre in London, ON, and a November 16 show at Scotiabank Place in Ottawa, ON. The iconic singer-songwriter will kick off the fall leg of his 200 tour on October 23 at Save-on-Foods Memorial Centre in Victoria, BC.
O.A.R. has added a new leg of dates to its fall solo tour, which was originally scheduled to wrap October 4 at St. Augustine Amphitheatre in St. Augustine, FL. The jam band will take a brief break before starting up again on October 25 at House of Blues in Atlantic City, NJ, and then they will stay on the road through a November 21 gig at Newport Music Hall in Columbus, OH. Several university stops are booked for the 11-date extension, including a November 11 show at the WVU Coliseum in Morgantown, WV, and a November 17 performance at the University of Maine in Orono, ME.
Taylor Swift has a handful of new solo shows interspersed among her supporting spot on the fall Rascal Flatts tour. The young country singer's next performance with Rascal Flatts is slated for October 9 at Resch Center in Green Bay, WI, and she has more opening dates books through the November 1-2 run at Mohegan Sun in Uncasville, CT. One new solo date is set for October 21 at Van Andel Arena in Grand Rapids, MI. The others are set for 2009, beginning with a March 1 gig at the Florida Strawberry Festival in Plant City, FL, and continuing through July 16 at Country Thunder USA in Twin Lakes, WI.
Bill Gaither & Friends have already begun booking a full tour itinerary for 2009, even though the gospel group still has a full 2008 itinerary ahead of them, continuing October 9 at Columbus Civic Center in Columbus, GA, and wrapping December 13 at Resch Center in Green Bay, WI. The 2009 dates pick up February 12 at Germain Arena in Estero, FL, and continue through May 31 at Ralph Engelstad Arena in Grand Forks, ND. The trek includes an eight-date engagement on the Westerdam Cruise Ship setting out from Fort Lauderdale, FL, on February 22, and making landfall again on March 1.
Josh Gracin recently added four solo shows to his books for 2008. His next show is scheduled for tonight at Showcase Live in Foxboro, MA, and he's slated to be on the road through December 5 at Screamin' Willies in Columbus, OH. The new shows fall on October 11 at High School in Lebanon, PA, October 26 at Quandt Fieldhouse in Stevens Point, WI, October 30 at The Swamp in Fort Walton Beach, FL, and November 21 at Club Paradise in Blasdell, NY. Gracin also has an opening slot for Billy Ray Cyrus coming up on November 8 at Koka Booth Amphitheatre in Cary, NC.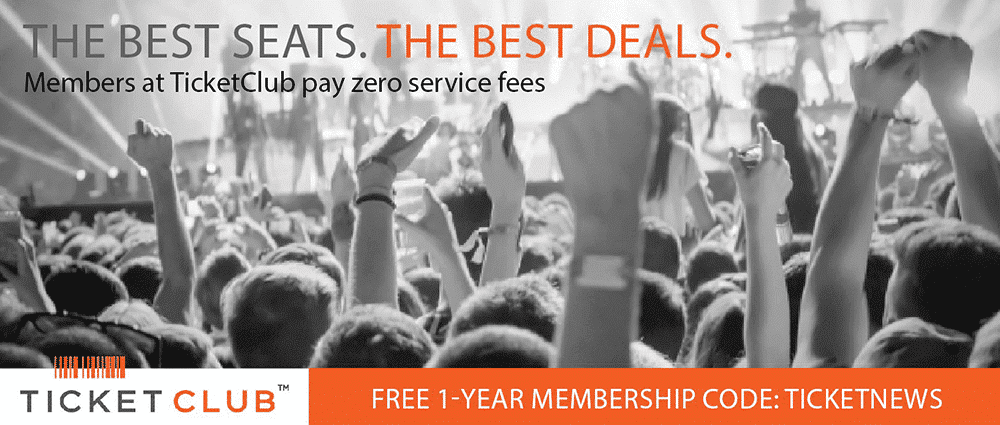 Marc Broussard will follow his tour with Sara Bareilles with a stretch of new solo performances. Bareilles's tour wraps November 7 at the Borgata in Atlantic City, NJ, and Broussard goes solo starting the next night at Sixth & I Historic Synagogue in Washington, DC. The solo shows run through November 22 at The Bottleneck in Lawrence, KS, with other gigs scheduled for November 13 at Rams Head Live! in Baltimore, MD, and November 20 at Northern Lights Theater in Wilwaukee, WI.
Last Updated on October 2, 2008 by By Allison Reitz