Today's tour recap includes itinerary announcements, reunion denials and details, and more as compiled by TicketNews on October 31, 2008. We started our Halloween...
Today's tour recap includes itinerary announcements, reunion denials and details, and more as compiled by TicketNews on October 31, 2008.
We started our Halloween morning with news that Michael Jackson isn't so keen on the idea of reuniting with his older brothers for a Jackson Five tour and album. Earlier in the week, his brother Jermaine had told the Australian Associated Press that all the original members were on board for a regrouping, with sister Janet Jackson even reportedly agreeing to open on the 2009 tour. But Jacko says, "Not so fast there, Jermaine…." Hmm, sound like any other classic band reunion tiffs that we reported earlier in the week?

In more harmonious news, singer-songwriter-composer Duncan Sheik is taking his act on the road this year AND next year. The 2008 jaunt, at least, will include a mixture of his solo work and his Broadway compositions for the award-winning "Spring Awakening" and upcoming "Whisper House."
Those are the full stories for the day, but check out the following tour itineraries in brief for more reports from the road:

Styx has padded their tour itinerary with scattered dates in 2009 to follow up three mid-November shows in the U.S. The next performance will be November 13 at Florida Theatre in Jacksonville, FL, followed by a November 14 appearance at Vinoy Park in St. Petersburg, FL, and a November 15 gig at Club Cinema in Pompano Beach, FL. The rockers will close out 2008 with a New Year's Eve show at the Fiesta Bowl Block Party in Tempe, AZ. Next year, the first show is currently a January 24 gig at Star Plaza Theatre in Merrillville, IN, followed by some mid-February concerts. The last show on the books at this time is on October 9 at the Hard Rock Casino & Resort in Biloxi, MS.
REO Speedwagon will be riding down the tour trail for a few November shows and some scattered 2009 dates. The band will first perform on November 2 at Texas Motor Speedway in Fort Worth, TX, and wrap the upcoming jaunt on November 22 at Aliante Casino in Las Vegas, NV. Other shows in the run are set for November 13 at Wildhorse Saloon in Nashville, TN, November 14 at Wild Bill's Duluth, GA, and November 15 at Harrah's Theatre in New Orleans, LA. Next year, Speedwagon currently had performances booked from January 21 at Turning Stone Resort & Casino in Verona, NY, through April 25 at Ruth Eckerd Hall in Clearwater, FL.
Take That, the Brit-pop boy band that spawned international star Robbie Williams, has new dates on the books for their summer 2009 reunion tour in the UK. The group, a four-man act with the departure of Williams, now begins the jaunt with a June 5-6 set at Stadium of Light in Sunderland. After a June 16 show at Millennium Stadium in Cardiff, the singer-songwriters will perform a June 19-20 run at Hampden Park, and a June 23-24, 26-28 residency at Old Trafford Cricket Ground in Manchester. Currently, the tour is slated to end with a four-show run at Wembley Stadium in London on July 1 and 3-5.
Fastball has nine new shows booked for the late 2008 jaunt, now a full 22 tour dates including the November 1 show at the South Padre International Music Festival on South Padre Island, TX. The regular tour dates pick up November 6 at Belmont Hotel in Dallas, TX, and continue through early December with a new December 3 concert at the Country Club Dance Hall & Saloon in Augusta, GA. Other new shows include a November 10 show at Rialto Theatre in Tucson, AZ, a November 12 gig at Viper Room in West Hollywood, CA, a November 30 concert at Cat's Cradle in Carrboro, NC, and a December 2 performance at The Mercy Lounge in Nashville, TN.
Status Quo will launch an extensive tour of Europe in November, wrapping with a late December run across the UK. But the band has plans to be back on the road in the New Year with at least five more shows in Ireland and Northern Ireland. Status Quo will begin the jaunt on February 1 at INEC in Killarney, Ireland, and continue with a February 3 gig at Heritage Hotel in Portlaoise, Ireland. The next day, the band will perform at Belfast Waterfront in Belfast, Northern Ireleand. Then it's back to Ireland for a February 7 show at TF Royal Theatre in Castlebar and a February 8 concert at Olympia Theatre in Dublin.
GWAR is continuing on its warpath with a Halloween concert tonight at The Rave Eagles Club in Milwaukee, WI, and a stretch of new shows that will keep the theatrical rockers on stage through the end of December. The recently added shows pick up November 30 at Beaumont Club in Kansas City, MO, and wrap with a December 20 gig at Electric Factory in Philadelphia, PA. Highlights for the whole tour include a November 14 show at Roseland Theater in Portland, OR, a November 20 gig at the Grand Ballroom at the Regency Center in San Francisco, CA, a December 14 concert at the Palladium Ballroom in Dallas, TX, and a December 14 performance at the 9:30 Club in Washington, DC. GWAR also has four concerts booked in Canada, including sets at the Opera House in Toronto, ON, on December 17 and 19.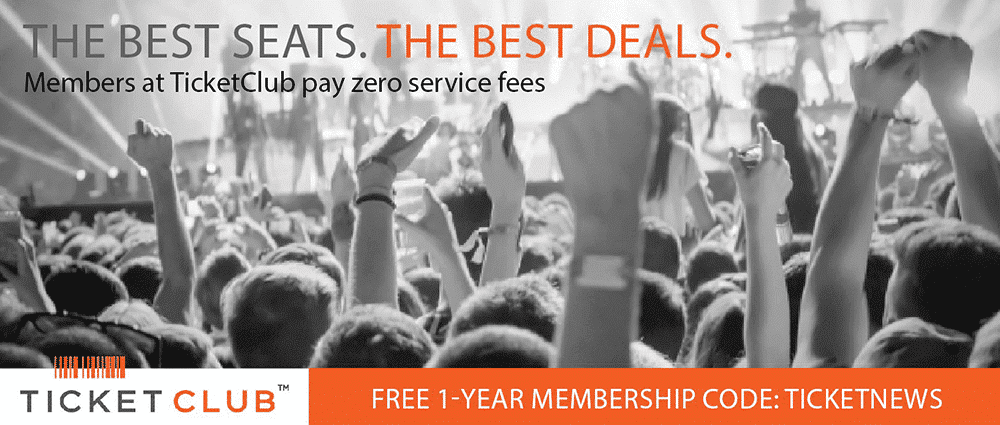 Mindless Self Indulgence also has a Halloween show on the books for tonight at The Bijou in Toledo, OH. The group will then perform a few more shows in the U.S. in early December before launching a trek across the UK and mainland Europe in 2009. The remaining U.S. shows are set for December 4 at The Station in Portland, ME, December 5 at Lupo's Heartbreak Hotel in Providence, RI, December 6 at Starland Ballroom in Sayreville, NJ, and December 7 at Toad's Place in New Haven, CT. MSI will then head overseas for the January 13 kick-off at Mandela Hall in Belfast, UK, staying on the international road through a February 7 gig at Paradiso in Amsterdam, NET.