Today's recap includes tour announcements, concert cancellations and more as compiled by TicketNews on December 12, 2008. The economy has claimed another concert victim:...
Today's recap includes tour announcements, concert cancellations and more as compiled by TicketNews on December 12, 2008.
The economy has claimed another concert victim: One of Lynyrd Skynyrd and Trace Adkins's New Year's Eve shows has been axed due to slow ticket sales. While the second gig for that night will go on as planned, Adkins has backed out to spend time with his family. Two new supporting acts have been named in his place, with Lynyrd Skynyrd retaining the headlining spot.

Singer-songwriter Ben Kweller will tour early next year to support his fourth solo album, "Changing Horses." … Rising star John Vesely will take his solo project Secondhard Serenade out on the road next year for a new headlining jaunt supporting his latest release. … Hard rock bands Buckcherry and Avenged Sevenfold announced the itinerary for the second leg of their co-headlining bill, which is set to begin in winter 2009. … Finally, performer Liza Minnelli was forced to cancel one of her Palace Theatre shows due to dehydration, but the Broadway singer also recently added four new shows to her limited-run residency at the venue.
Those are the final TicketNews stories for this week. If you need some weekend reading material, we have more concert and tour updates in brief.
Snoop Dogg will celebrate the holidays on stage in front of his fans with a series of year-end concerts. The six-show California run begins December 26 at Glass House in Pomona, and rings in the New Year with a December 31 concert at the House of Blues in West Hollywood. The rapper's other Cali shows are booked for December 27 at Majestic Fox Theater in Bakersfield, December 28 at Senator Theatre in Chico, December 29 at The Catalyst in Santa Cruz, and December 20 at Majestic Ventura Theatre in Ventura.
Cowboy Junkies will prepare for an album of new material by launching a nine-city East Coast tour in February 2009. The run begins February 5 at State Theatre in Ithaca, NY, and wraps February 15 at the Birchmere in Alexandria, VA. Along the way, the Canadian alternative-country band will stop for a February 7 show at Lincoln Theatre in Raleigh, NC, a February 8 gig at The Orange Peel in Asheville, NC, and a February 11 set at Plaza Teatre in Orlando, FL, among other dates.
Antony & The Johnsons have plans for a month-long North American tour in February. The 15-date outing begins February 2 at Keswick Theatre in Glenside, PA, and runs through a February 28 set at Moore Theatre in Seattle, WA. Select dates on the New York-based singer's tour include February 3 at the Sixth & I Historic Synagogue in Washington, DC; February 12 at the Vic Theatre in Chicago, IL; and February 19-20 at Town Hall in New York, NY. Two Canadian dates are also booked: February 17 at Queen Elizabeth Theatre in Toronto, ON, and February 27 at Vogue Theatre in Vancouver, BC.
George Jones will sing his way through the first three months of 2009 with some recently announced winter tour dates. The country crooner will open the jaunt on January 16 at Silver Legacy Casino in Reno, NV, and stay on the road for scattered dates through a March 29 set at American Music Theatre in Lancaster, PA. In all, Jones will perform 17 shows over the winter months, including two-night stands on January 23-24 at Silverton Casino in Las Vegas, NV, on January 30-31 at Sam's Town in Tunica, MS, and on February 19-20 at Dakota Magic in Hankinson, ND.
Dickey Betts & Great Southern have outlined plans for a spring 2009 tour with more than 10 shows along the East Coast and upper Midwest regions of the U.S. The outing begins March 5 at The Tarrytown Music Hall in Tarrytown, NY, and has performances scheduled through May 23 at Elmwood Park in Roanoke, VA. Highlights for the trek include a March 12 show at Northern Lights Theater in Milwaukee, WI, a March 30 set at Beverly Arts Center in Chicago, IL, and May 17 and 18 gigs at Ridgefield Playhouse in Ridgefield, CT.
Trace Adkins may have backed out of his New Years Eve concert plans, but the country crooner will greet 2009 with winter and spring tour blocks. The first seven-city outing runs from a February 12 gig at Big Sandy Superstore Arena in Huntington, WV, through a February 27 show at IP Casino Resort and Spa in Biloxi, MS. The eight-date spring outing picks up April 3 at The Show at Agua Caliente Casino in Rancho Mirage, CA, and wraps on May 16 at Coushatta Casino Resort in Kinder, LA. Highlights for both concert blocks include a February 19 show at the BOK Center in Tulsa, OK, and April 24-25 sets at Island Resort and Casino in Harris, MI.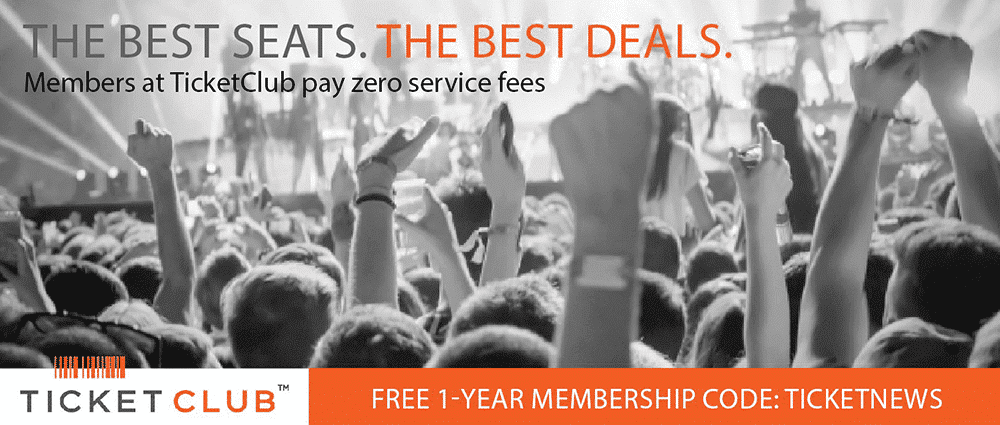 Last Updated on December 13, 2008 by By Allison Reitz