Today's recap includes festival news, concert announcements, ticket fiascos and more, as compiled by TicketNews on February 3, 2009. The long-anticipated lineup for Bonnaroo...
Today's recap includes festival news, concert announcements, ticket fiascos and more, as compiled by TicketNews on February 3, 2009.
The long-anticipated lineup for Bonnaroo 2009 has been unveiled with Bruce Springsteen, Phish, the Beastie Boys and Nine Inch Nails leading the way as headliners. Dozens of additional performers for the June 11-14 event have been confirmed, with more to come. A total of 120 bands and over 20 comedians will be featured at this year's festival.

Phish phans had more of a hassle than they expected when using the new Live Nation Ticketing system to purchase tickets for the band's upcoming reunion. The UK-based band The Pogues, fronted by singer-songwriter Shane MacGowan, will hit the U.S. this March for a brief tour of the North East. … Winners have been announced for the 20th Annual Pollstar Concert Industry Awards, with AC/DC taking top honors for Major Tour of the Year for 2008.
Those are the complete stories for the day. For more concert and tour updates, read on for the day's other news in brief.

Beyoncé has extended her plans for her spring 2009 European tour with a new round of dates for the UK. The R&B star's original tour announcement had her on the road from April 26 through May 31 with five shows in England, Ireland and Northern Ireland. Her updated schedule has increased that trek to 11 shows, from a recently announced May 22 show at Metro Radio Arena in Newcastle upon Tyne, ENG, through a June 8 concert at the O2 Arena in London. Other new dates are set for June 6 at Liverpool Echo Arena in Liverpool, and June 7 at Sheffield Arena in Sheffield. Beyoncé has also added a second night at The O2 in Dublin, IRE, keeping her in the city on May 29-30.
Black Crowes will return to the U.S. stage this winter for five shows at Levon Helms Barn in Woodstock, NY. The sold-out run includes shows on February 21, 22, 28, as well as March 1 and 7. The shows precede a few scattered European performance dates in the spring: May 13 at the Music Hall in Amsterdam, NET; May 15 at Azkena Rock Festival in Victoria, SPA; and May 17 at Brixton Academy in London, ENG. The band will return to American shores for a June 5 appearance at the BamaJam music festival in Enterprise, AL.
Yonder Mountain String Band has added a second leg of shows in the U.S. and Canada for this spring. The band has a total of 41 dates currently on the books, including a show tonight (January 3) at The Lyric in Oxford, MS. The first leg of dates will stretch through a March 1 gig at Cain's Ballroom in Tulsa, OK, with the band returning to the road for the second round on dates with an April 1 performance with the Dirty Dozen Brass Band at Mississippi State University in Mississippi State, MS. New dates include an April 10-11 run at The Fillmore in San Francisco, CA, an April 14-15 set of shows at Crystal Bay Club Casino in Crystal Bay, NV, a two-night stand on April 22-23 at Wilma Theatre in Missoula, MT, and an April 25 closing concert at the Knitting Factory in Boise, ID. Three more shows are booked for later in the summer: July 17-19 at Horning's Hideout in North Plains, OR.
Howie Day will make his return to the road this March with 14 concerts in the Midwest and South. The singer-songwriter launches the stint on March 6 at Fox Theater in Boulder, CO, continuing on the road through a March 28 show in Austin, TX, with the venue yet to be announced. Other shows along the way include a March 13 performance at Varsity Theater in Minneapolis, MN, a March 14 set at The Rave in Milwaukee, WI, a March 21 session at Lake Shore Theater in Chicago, IL, a March 25 gig at The Record Bar in Kansas City, Mo, and a March 27 show at the House of Blues in Dallas, TX.
Travis Tritt will keep the country music flowing through the year, with 15 performances scheduled from February 5 at Ameristar Casino in St. Charles, MO, through August 8 at Freeborn County Fair in Albert Lea, MN. Highlights for the U.S. run include a February 231 show at Palace of Auburn Hills in auburn Hills, MI, a March 13 concert at Horseshoe Casino & hotel in Elizabeth, IN, an April 25 show at Riverside Casino & Golf Resort in Riverside, IA, and a July 18 gig at Turning Stone Resort & Casino in Verona, NY. Tritt is support his 2007 studio record "The Storm." Musician Jerry Douglas will accompany Tritt for select dates throughout the year.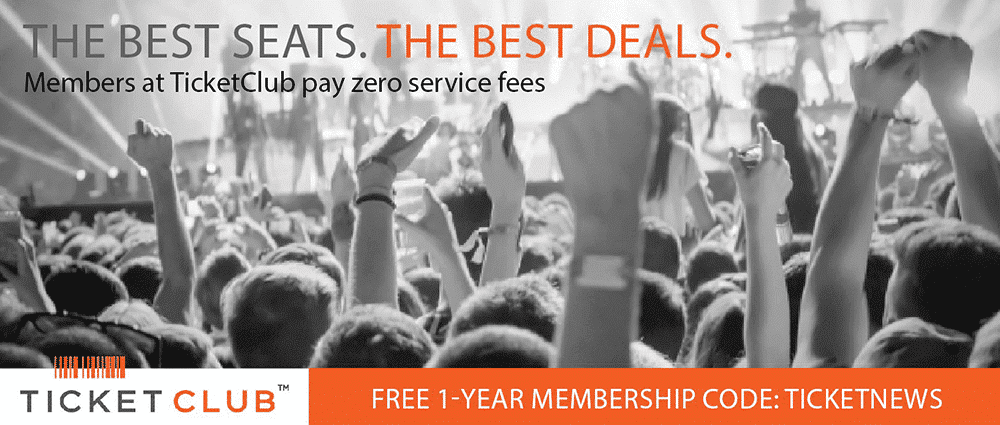 Of Montreal will continue to back their ninth studio album "Skeletal Lamping" with a new set of dates this spring. The band has three shows coming up this month: February 19 at The Glass House in Pomona, CA; and February 20 Loft Gallery and Lounge, and February 21 at Next Door, both in Honolulu, HI. The 10 recently announced performances pick up with an April 15-17 run at the Music Hall of Williamsburg in Brooklyn, NY, and continue on through an April 25 show at Norman Music Festival in Norman, OK. Other concerts are books for April 20-21 at the Paradise in Boston, MA, and April 24 at The Blue Note in Columbia, MO. Of Montreal has also been announced as one of the bands featured at Bonnaroo 2009, which takes place June 11-14 in Manchester, TN.