A growing chorus of critics is saying that the proposed merger between the world's largest ticket seller and concert promoter could strangle competition among...
A growing chorus of critics is saying that the proposed merger between the world's largest ticket seller and concert promoter could strangle competition among distribution channels for live entertainment and ultimately hurt consumers because a single company would virtually control the most vital component of the music industry and price out fans.
The proposal to merge Ticketmaster Entertainment and Live Nation comes just a month after Live Nation launched its own ticketing operation to compete with Ticketmaser, a move that took more than a year to ramp up at a cost of millions.

At issue for many is the prospect that a combined Live Nation and Ticketmaster could mean higher ticket prices for consumers because only one company would control the vast majority of the concert landscape. In addition, that sole option could control which venues artists will play, and which managers, artists or promoters would receive preferential treatment for tours.
Observers said the proposed combined companies would control so much of the music marketplace that no one could stop them from raising service fees and ticket prices, and artists not aligned with Live Nation or Ticketmaster's Front Line Management could be shut out from performing in venues owned, managed or ticketed by one of the two.

Carey Howell, superintendant of the grandstand for the
Bloomsburg Fair
in Bloomsburg, PA (south of Wilkes-Barre, PA), told TicketNews that the prospect of a combined Live Nation and Ticketmaster scares him. The fair is open for eight days every September and brings in national acts, like country act
Sugarland
, at its 7,700-capacity outdoor stage, and Howell believes that small venues like the fair could suffer.
The fair, which doesn't use either company, is one of the top 50 annual fairs in the country, and it sells a total of about 40,000 tickets per year. But, even before the prospect of Live Nation and Ticketmaster virtually controlling the concert landscape, Howell said he's seen how companies manipulate the market. Howell said some acts say they want $150,000 to play the fair, which is out of their budget. Yet, a couple of months later, those same acts will play a smaller, 1,800-capacity theater about 15 miles away for about $40 per ticket, which means they're clearly willing to take less money. He fears that no one could stop a combined Live Nation and Ticketmaster from pulling a similar game.
"I don't think there should be any way that one company could potentially have that much control," he said, adding that the fair sells its own tickets for its shows, which cost between $20 and $46 each. "Once the two of them gain control, surely their ticket prices will go up."
In a report to investors, Morgan Joseph analysts David Kestenbaum and Heather Hou said "the combined firm would be able to manage everything from recorded music to ticket sales and tour sponsorship," and as such antitrust issues "could stand in the way" of a the two coming together.
"A merger of the two entities would require a review by antitrust authorities given the conflicts between Live Nation's size in the concert promotion industry and the fact that Ticketmaster provides ticketing for many of Live Nation's competitors. In addition, having the concert promotion and talent management under one roof could cause conflicts of interest," Kestenbaum and Hou wrote. "The unknown is how the new Justice Department will react to mergers, but our view is that it will be much tougher than the previous administration."
Music superstar Bruce Springsteen, an ardent supporter of President Obama and his administration, is in the middle of a separate dispute with Ticketmaster, and he came out forcefully against the proposed merger, urging other opponents to contact their government representatives to voice their displeasure.
Both Live Nation and Ticketmaster are not publicly discussing the proposed deal, but Ticketmaster could receive federal scrutiny of its own before the deal is done. U.S. Rep. Bill Pascrell, D-NJ, is calling on federal regulators to review the relationship between Ticketmaster and its TicketsNow subsidiary for how the two handled ticket sales for Springsteen's upcoming tour.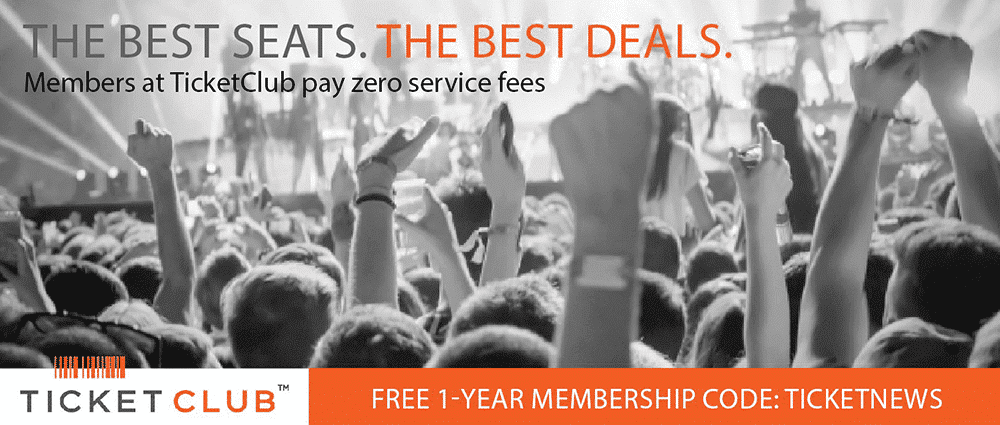 One East Coast ticket broker, who requested anonymity because he does business with Ticketmaster and TicketsNow, blasted the proposed deal. "It seems unseemly to me that our government could allow two competing companies, whose stock prices are both [under performing], to recreate a monopoly that controls upwards of 90 percent of the primary concert ticket sales in this country. All this while also allowing them to resell these same tickets to consumers within seconds of an onsale, often at double or triple face value through their TicketsNow subsidiary. It is now time for the public to know the truth: that ticket brokers are not your real foe, but instead the individual acts, venues and promoters, who with the assistance of the greedy Ticketmaster machine, are packaging their own tickets at inflated prices to unsuspecting consumers. In the end, can our politicians be so naïve as to allow Ticketmaster the ability to have both a horizontal monopoly with Live Nation as well as a vertical one with TicketsNow? For the sake of the ticket-buying public in this country, I certainly hope not."
Chris Tsakalakis, President of StubHub, the nation's second-largest ticket company according to TicketNews's exclusive industry rankings, also opposes the proposed deal.
"It's hard to see any positives to a deal that will effectively give control of the entire music touring industry to one business," Tsakalakis said in a statement. "A merger between Ticketmaster and Live Nation would mean that one company would control a large portion of the musical touring artists and the venues they play in and would result in a virtual lockdown of ticketing for concerts overall. This merger would not be in the best interest of fans, artists or promoters."
Last Updated on June 2, 2009 by By Alfred Branch Jr.