A new report issued today by the Department for Culture, Media and Sport (DCMS) in the UK is calling for the government to prohibit...
A new report issued today by the Department for Culture, Media and Sport (DCMS) in the UK is calling for the government to prohibit the resale of tickets to certain high-profile events, such as Wimbledon and some cricket matches, which officials refer to as "crown jewels."
The issue of ticket resale has been studied in Britain for more than a year, and the government has issued other reports on the matter, at least one of which called for no government intervention. With the exception of football (soccer) matches in England and Wales, ticket resale is legal in the UK, if a team or event organizer permits it. Certain football teams have contracted with large secondary ticket companies such as viagogo to be their official ticket resale outlets.

"The Government recognises that the secondary sale of tickets can bring benefits for consumers. Research carried out for the Department for Culture, Media and Sport indicates that consumers welcome the existence of a well-functioning, legal secondary market for tickets. But the Government is ready to consider the case for restricting, on a market-led basis, resale for some events which are of outstanding national significance," the report stated.
Officials are looking at controlling ticketing in the UK in three basic areas, "a clear code of principles for primary ticket sales; extending best practice for ticket exchange in football; and a market-based system that controls access to events of outstanding national significance."

Gerry Sutcliffe, Minister of Sport in the UK, takes the issue even further, "The evidence suggests that, generally, consumers have responded favourably to this new and dynamic marketplace, with many changing the way they choose to buy tickets. They are keen to embrace being able to purchase at their own leisure, or from a secondary market when the primary distribution channels have run out. Consumers have also embraced the opportunity for options to sell unwanted tickets, as in the past a no-refund policy from the original point of sale could result in financial loss for the buyer."

He continued, "We are not saying that the marketplace is operating without hitches. We have all seen the reports of websites crashing through the sheer volume of people trying to buy tickets at a given time. This has resulted in fans missing out when tickets go on sale. Some have also felt cheated when the tickets appear on secondary market websites moments later, at prices considerably above the published value.
We believe that there are strong consumer protection and access issues that need to be balanced against the unfettered operation of market forces. We need to consider how we can address that balance in such a way as to maximise access for fans who want to attend the event, enable the success of a competitive events industry and minimise exploitative practices from those who want to undermine the ticketing systems. And where legislation already exists to control ticket resale (such as in football), we want to see increased opportunities of access for fans."
Sutcliffe and the DCMS are calling on representatives of all aspects of event ticketing in the UK to come together to further discuss the issue and determine what events should be considered crown jewels, a concept that has been criticized for favoring some events over others.
Joe Cohen, founder and CEO of UK-based secondary ticket company Seatwave, believes the DCMS is being used by some event organizers to formalize their control over their own events. He also said the UK government would better serve consumers by thoroughly reviewing the proposed Ticketmaster/Live Nation merger, which would consolidate more than 70 percent of the UK concert industry into the hands of one company.
"Three times in the past three years the DCMS and CMS Select Committee have looked into the resale of tickets, and three times concluded that the secondary markets are to the benefit of fans. A fourth review now would suggest vested interests are steering government policy until they get the result they seek – a complete lockdown to eliminate competition and raise ticket prices for fans," Cohen said in a statement. "We still believe the best interests of fans would be served by a government review of the proposed Ticketmaster – Live Nation merger which, if approved, would consolidate over 70 percent of the UK event ticketing industry, management of over 200 of the world's leading artists and control of the nation's top music venues in the hands' of a single behemoth, all of which are bad for fans."
Eric Baker, founder and CEO of viagogo, echoed those sentiments. "Ring fencing certain events simply won't work. While well intentioned, it's misguided. Outlawing the re-sale of tickets to 'crown jewel' events will push tickets onto the black market, raising prices so high that you would need to sell the crown jewels to afford them."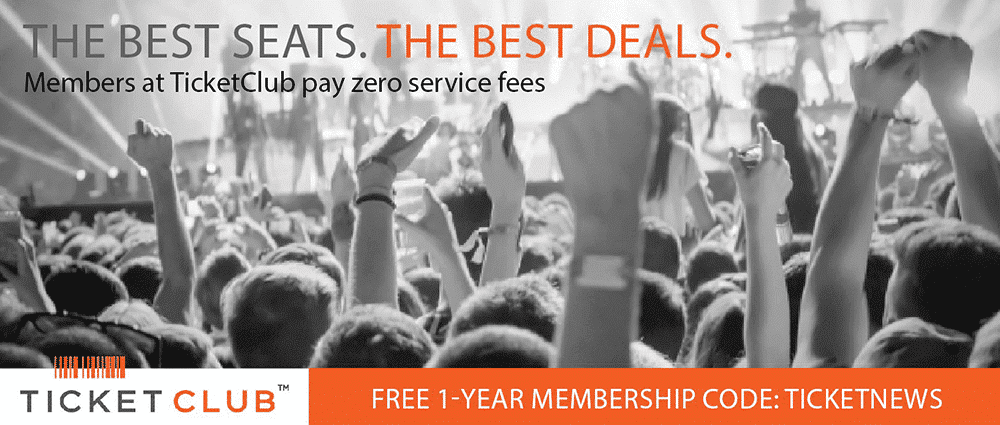 Last Updated on June 15, 2009 by By Alfred Branch Jr.