Organizers of the 2010 Winter Olympics have filed a suit against Vancouver ticket broker Coast2Coast Tickets, claiming the company is selling tickets although it...
Organizers of the 2010 Winter Olympics have filed a suit against Vancouver ticket broker Coast2Coast Tickets, claiming the company is selling tickets although it is not an official Olympic sales agent.
In the lawsuit, VANOC is claiming that Coast2Coast is misleading and deceiving consumers by claiming to have official Olympic tickets. The Olympic organizers said that Coast2Coast is putting consumers at risk if they sell tickets that the company knows could be cancelled by the organizers. Purchasing a Vancouver Olympic Games ticket from official sources includes the signing of an agreement that has a provision disallowing the reselling of tickets for prices higher than their face value.

There is no law in British Columbia against ticket re-selling.
The Statement of Claim in the lawsuit, filed with the Supreme Court of British Columbia March 17, puts it succinctly: "[VANOC] has commenced this proceeding because the [defendants] have failed or refused to comply with the Plaintiff's requests that they cease infringing the Plaintiff's official marks, misleading consumers and scalping tickets for the 2010 Winter Games."

It has been reported that the likely source of the tickets are coming from sponsors and national Olympic committees; it's not unusual for a large percentage of tickets of the most popular events to be reserved for, then sold to, official sponsors and other entities seen as important to the success of a given Olympic games.

Dave Cobb, vice president of revenue and marketing for the Vancouver Olympic Committee (VANOC), told
The Toronto Star
newspaper, "[Ticket brokers] get access to thousands and thousands of tickets… we don't think it is reasonable to assume they are getting them through the regular lottery process."
TicketNews sent a text message to Coast2Coast owner Shane Bourdage asking for comment, but he replied to the text query, "Sorry I don't do interviews." Listings for Olympic tickets can be found on StubHub, TicketCity.com and TicketNews parent company TicketNetwork, among others. Coast2Coast is also a partner site of TicketNetwork.
The suit goes to great lengths to spell out VANOC's "ticket license agreement," among many stipulations of which are those that 1.) expressly prohibit tickets being "resold or auctioned for monetary gain other than through VANOC's official Ticket Management and Secondary Market/Auction solution;" 2.) that there are only two authorized ticket resellers to Canadian residents, Jet Set Sports and Tickets.com; and 3.) all sales or transfers of [a] Ticket must be effected through VANOC's Ticket Exchange Program (at Vancouver2010.com)
The suit spells out Coast2Coast's "misconducts," including the "fees charged by Coast2Coast … grossly exceed the face value of the Tickets," and that there is a "real and substantial risk that Coast2Coast will not be able to deliver Tickets to its customers, and that any such Tickets presented by their customers… will be cancelled, invalidated and seized by VANOC."
The Vancouver organizers "promised a crackdown on sponsors and national committees" and would cancel all their ticket allotments if it's found that they've re-sold even one ticket to a broker. The paper reported that "It is not seen as likely that the organizers will go after individuals who re-sell their tickets," but organizers plan to enlist fake shoppers to catch people illegally reselling Olympic tickets. Vancouver Olympics ticketing Vice President Caley Denton told Canada.com, "It is a consumer protection issue. You get people who … end up with an invalid ticket and it is a very traumatic and disappointing experience for someone."
In November, TicketNews reported that Vancouver organizers are finding that demand for tickets is greater than they anticipated. The overwhelming response led organizers to rethink how they would handle releasing future blocks of tickets, settling on a lottery system. Among the most requested tickets were for men's and women's hockey, figure skating, the opening ceremonies and curling, according to officials.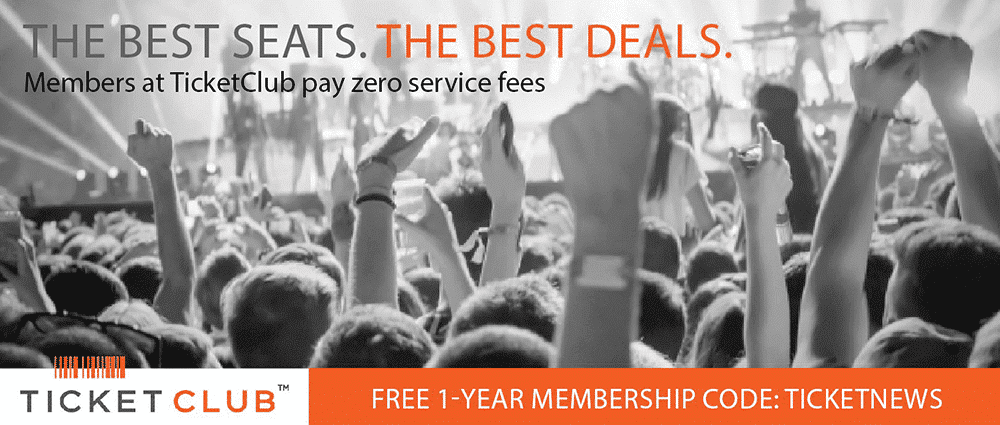 For the record, Coast2Coast's website does not currently show any tickets for sale, though The Toronto Star reported that a "cached version of the site showed opening ceremony tickets had been available for as much as $9,811 each."
Official ticket prices range from a low of $25 for some preliminary events to $775 for the Gold Medal men's hockey game. Canadians, alone, requested nearly $350 million worth of tickets this past fall, according to organizers, and on average fans were seeking about 15 tickets per request.
John Furlong, the CEO of the Vancouver organizing committee, told the paper that "Ultimately this is about protecting the public."
Last Updated on June 17, 2009 by By Rick Roso