Today's recap includes tour announcements, festival updates and more, as compiled by TicketNews on April 16, 2009. Aussie twin act The Veronicas are getting...
Today's recap includes tour announcements, festival updates and more, as compiled by TicketNews on April 16, 2009.
Aussie twin act The Veronicas are getting ready for their second U.S. headlining tour, which will hit the road in June. Before launching into the actual event, the rock-n-roll sisters will complete a May round of "warm-up" concerts.

Meanwhile, the current 10 finalists on reality television hit "American Idol" can consider the rest of the contest their warm-up for this summer's 50-city American Idol 2009 Summer Tour. Three R&B acts will be hitting the road this season, as well, as Keyshia Cole reserves Bobby V and Keri Hilson to support her upcoming headline tour.
On the festival circuit, this year's CMA Music Festival has added a few more performers to the lineup for the June 11-14 event in Nashville, TN. Further north, the third annual Rock on the Range has sold out general admission field tickets for its upcoming May 16-17 stand at Crew Stadium in Columbus, OH.
Those are the complete reports for this Thursday. Be sure to check back tomorrow for more tour announcements and ticket news, but until then, catch more of the day's itinerary updates in brief below:
New York Dolls are mapping more dates for a late spring tour. The rock veterans' itinerary currently sets them on the road with a May 20 show at Belly Up Tavern and keeps them on the West and Gulf Coasts through a June 5 performance at Emo's in Austin, TX. Other concerts for the tour are booked on May 21 at the Music Box at Fonda Theatre in Los Angeles, CA; May 26 at Berbati's Pan in Portland, OR; May 28 at Richard's on Richards Cabaret in Vancouver, BC; and June 3 at Diamond Ballroom in Oklahoma City, OK. One dozen concerts are scheduled at this point for the tour of the U.S. and Canada.
Snoop Dogg will follow his U.S. tour this May with another leg of dates in July and August. At this point, he only has five concerts penciled in for the new outing: July 10 at Star of the Desert Arena in Primm, NV; July 15 at Red Rocks Amphitheatre in Morrison, CO; July 20 at Usana Amphitheatre in Salt Lake City, UT; July 24 at Shoreline Ampthitheatre in Mountain View, CA; and August 6 at PNC Bank Arts Center in Holmdel, NJ. Snoop's spring dates pick up May 1 at the Miller Lite Crawfish Boil in Jackson, MS, and close out with a May 17 concert at Shoreline Ballroom in Hilton Head Island, SC. In between the two tour blocks sits a single June 14 performance at Bonnaroo Music Festival in Manchester, TN.
M. Ward has added a handful of new dates to his North American tour plans for 2009. The folk rocker will already be on the road through May 23 for a spring tour leg, but after some dates in the UK and Europe, he'll return to the States for at least five more shows. The recently added gigs are set for July 23 at Gallivan Center in Salt Lake City, UT; July 27 at 40 Watt Club in Athens, GA; July 28 at Cannery Ballroom in Nashville, TN; July 30 at 9:30 Club in Washington, DC; and August 1 at Central Park SummerStage in New York, NY. Ward's next performance is April 17 at Coachella in Indio, CA.
Aiden will spend much of the summer on the Vans Warped Tour, but before beginning that venture, the band has new plans for a solo tour of the West Coast. Eleven concerts have been booked for the May jaunt, which kicks off May 9 at Hell's Kitchen in Tacoma, WA, and concludes May 24 at El Corazon in Seattle, WA. Other stops are set for May 11 at WOW Hall in Eugene, OR; May 16 at the Knitting Factory in Los Angeles, Ca; and The Venue in Boise, ID, among other dates. The Warped Tour begins June 26 at Fairplex in Pomona, CA, and ends August 23 at The Home Deport Center in Carson, CA.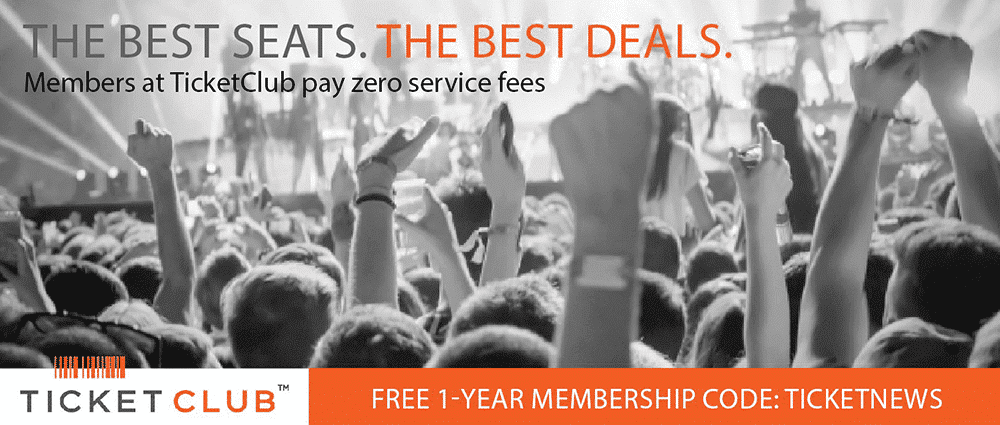 The Wailers have a number of performances booked over the coming months, including international dates and appearances at a variety of music festivals and regional fairs across North America. In this midst of this busy schedule, the reggae group has booked a few more solo shows for late summer. The gigs are set for July 25 at Center Stage at The Landing in Peoria, IL; July 31 at Del Mar Summer Concert Series in Del Mar, CA; and August 6 at Snoqualmie Casino in Snoqualmie, WA. The Wailers' next U.S. performance is May 1 at Celebrate Virginia Live at Central Park in Fredericksburg, VA.
Gym Class Heroes are in the midst of a spring tour of the U.S., with 13 shows booked for the coming weeks. The group's next performance is tonight (April 16) at Legends of Notre Dame in Notre Dame, IN, with more gigs lined up through May 2 at Plymouth State University in Plymouth, NH. Most of the scheduled concerts will hit college and university campuses. Gigs include an April 19 show at University of Tampa in Tampa, FL, an April 23 performance at Armstrong Atlantic State University in Savannah, GA, an April 26 event at WVU Coliseum in Morgantown, WV, and a May 1 concert at Sports Arena at Buffalo State College in Buffalo, NY.
The Paper Chase have announced plans for a 17-city early summer outing, which will begin June 18 at Walter's On Washington in Houston, TX, and wrap July 5 at The Firebird in St. Louis, MO. Along the way, the indie group will perform concerts on June 21 at Local 506 in Chapel Hill, NC; June 24 at The M Room in Philadelphia, PA; June 25 at Mercury Lounge in New York, NY; June 29 at Drake Hotel/Underground in Toronto, ON; and July 3 at Empty Bottle in Chicago, IL. Two isolated concerts are also penciled in for next month: May 8 at The Mohawk in Austin, TX; and May 9 at Granada Theater in Dallas, TX.
Last Updated on April 17, 2009 by By Allison Reitz