TicketNews has released its exclusive venues rankings for the week ending Sunday, April 19, and it looks like the new Yankee Stadium has some...
TicketNews has released its exclusive venues rankings for the week ending Sunday, April 19, and it looks like the new Yankee Stadium has some staying power. The stadium holds tight to the number one spot in the rankings, power scoring a 2.76. This venue is of course home turf for the New York Yankees, whose ticket sales dominate TicketNews Top Sports Events rankings for the second week as well. Fenway Park again follows closely behind the new Yankee Stadium on our list this week. Fenway is helped by strong ticket sales for Boston Red Sox baseball, which keep the team at number two in Top Sports Events this week. The park also will host top-sellers the Dave Matthews Band for two dates in May. Fenway Park power scores a 2.62 this week.
Dallas Cowboys Stadium in Arlington, TX makes it back on to the list this week, in at number three and power scoring a 2.44. The stadium, home to the legendary Dallas Cowboys football team which also hits at number three in Top Sports Events, is scheduled to host some top artists this summer. Included in the stadium's summer roster are tween faves Jonas Brothers, arriving for a date in June, and U2, this week still leading TicketNews's Top Concert Events rankings, in October.

The Gershwin Theatre drops just one this week to take the number four spot on our list. Continued robust ticket sales for its blockbuster musical Wicked keep this venue a top five contender week after week. The Gershwin has a power score of 2.22.
Next in the rankings is TD Banknorth Garden in Boston, MA, which bumps up one to take the number five spot this week. Power scoring a 2.02, the Garden hosts two teams in playoff contention this season, the Boston Celtics and the Boston Bruins. The Celtics currently share a 1-1 split with the Chicago Bulls in their Eastern Conference first round playoff series. The Bruins lead their Eastern Conference quarterfinals against the Montreal Canadiens 3-0 in a playoff series that hits at number four in our Top Sports Events rankings. The Garden also will host two dates on the popular Bruce Springsteen and the E Street Band tour later this week, as well as two dates by the Jonas Brothers in July.
Madison Square Garden (MSG) drops two this week, landing in the number six spot. MSG also has a playoff contender this season in its New York Rangers hockey team. The Rangers lead the Washington Capitals 2-1 in an Eastern Conference quarterfinal series that makes it to number nine this week in Top Sports Events. MSG also will see a number of dates from high-grossing artists this season, including Andrea Bocelli and Metallica, and it also has a scheduled stop on the well-attended WWE tour. MSG has a power score this week of 1.61.
Giants Stadium in East Rutherford, NJ falls two this week to the number seven position. Home to the popular New York Jets and New York Giants football teams, the stadium also will host some top selling tours this summer, including AC/DC on their Black Ice World Tour in July and U2 in September. Giants Stadium power scores a 1.45 this week. Wrigley Field is next in our top ten, finishing at number eight this week. Wrigley hosts hometown faves the Chicago Cubs, and it also will host two July dates for the Elton John and Billy Joel tour, at number six in the current TicketNews Top Concert Events rankings. Wrigley Field has a power score of 1.32 this week.
Newcomer Commonwealth Stadium in Edmonton, Alberta, joins the rankings this week at number nine. The Stadium is scheduled to host the tours of Kenny Chesney in July and AC/DC in August. Commonwealth Stadium debuts with a power score of 1.20. Finishing out the top ten this week is the Orpheum Theatre in San Francisco, CA. Down one to number ten this week and power scoring a 1.19, the Orpheum currently is hosting a long-running production of the hit musical "Wicked".
Indoor sports/concert arenas still play big this week, with NBA and NHL playoffs just starting off. Stadiums remain strong with the start of baseball mania and the approaching summer concert season. Look for outdoor arenas to become even more popular as the concert season progresses. The Gershwin and the Orpheum remain the only two theater venues on our list.
TicketNews Exclusive Rankings and Power Scores are based on ticket sales for venues from the TicketNetwork Exchange™, the world's largest secondary market exchange. A Power Score illustrates a given venue's category-specific significance. Two factors are used to calculate a power score: total ticket sales for a venue, and total ticket sales within the category. As such, power scores should only be used to compare venues within a particular category.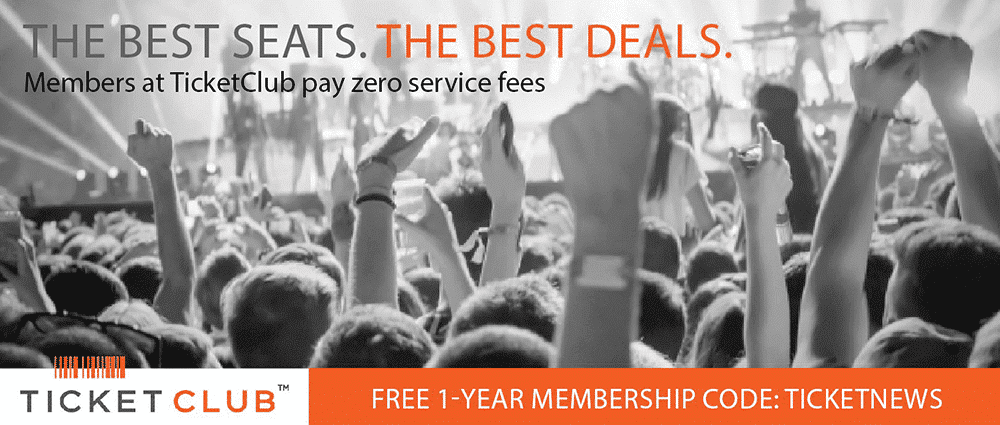 Last Updated on May 22, 2009 by By Kelly McWilliams