'Tis the season for co-headlining tours, with Megadeth, Slayer, Collective Soul and Gavin DeGraw all in the daily tour recap for May 18, as...
'Tis the season for co-headlining tours, with Megadeth, Slayer, Collective Soul and Gavin DeGraw all in the daily tour recap for May 18, as compiled by TicketNews.
There are collaborative tours for all tastes this season, from heavy to light rock. Thrash metal veterans Megadeth and Slayer are teaming up for their first shows together in about 15 years. Four dates are booked on the appropriately named Canadian Carnage tour. Meanwhile, for those who prefer their music a bit more soothing, Collective Soul and Gavin DeGraw have announced their own 12-show partnership this summer.

Actor and singer Jamie Foxx has big plans for a 50-city late summer tour of North America to showcase his latest R&B/hip-hop album. Only 10 concerts have been confirmed so far. In other concert news, Live Nation and (RED) are teaming up for a good cause with their (RED)Nights Concert Series, which will raise awareness of the fight against AIDS in Africa over the course of a couple dozen concerts with participating acts.
Those are the complete reports for this Monday. Check back in tomorrow for more concert and ticketing industry news items, or read on for some of the day's other tour itinerary highlights in brief:
Bob Dylan has packed a handful of new shows into his summer tour itinerary, bringing the concert count to 30. The new shows have been lined up for July 30 at Verizon Wireless Amphitheater in Alpharetta, GA; July 31 at Amphitheater at The Wharf in Orange Beach, AL; August 2 at the Cynthia Woods Mitchell Pavilion in The Woodlands, TX; and August 9 at Journal Pavilion in Albuquerque, NM. Dylan's summer itinerary picks up July 1 at Summerfest in Milwaukee, WI, and ends August 15 at Banner Island Ballpark in Stockton, CA.
Tori Amos will follow her recently announced North American tour with at least a few concerts in Europe. The alt-rock pianist has six shows lined up across the mainland and British Isles from September 6 at the Apollo in Manchester, England, through September 25 at Wiener Stadthalle in Vienna, Austria, with more dates expected to come. Amos' North American tour, announced last week, runs from July 10 at WaMu Theater in Seattle, WA, through August 17 at the Bank of America Pavilion in Boston, MA.
John Legend has expanded his summer touring plans with the addition of four more dates. Legend's entire run encompasses nearly 50 dates from June 27 at the Muskegon Summer Celebration in Muskegon, MI, through October 2-4 at the Austin City Limits Music Festival in Austin, TX. The additional gigs include second nights at two gig stops: July 20-21 at Ravinia Festival in Highland Park, IL, and September 1-2 at Green theatre in Los Angeles, CA. Two concerts have also been booked in Hawaii for September 20 at Castle Theatre in Kahului and September 12 at Neal S. Blaisdell Concert Hall in Honolulu.
Dar Williams has added blocks of dates to her 2009 concert schedule, pushing her concert count over 30 from May 29 at Milton Academy in Milton, MA, through November 6 at Birchmere in Alexandria, VA. Among the dozens of recently confirmed dates are shows on June 12-13 at watercolor Café in Larchmont, NY; August 18 at Blueberry Hill in St. Louis, MO; September 26 at Discovery Theatre in Anchorage, AK; October 1 at Aladdin Theater in Portland, OR; and November 5 at Sellersville Theater 1894 in Sellersville, PA.
Little Feat has added nearly 10 concerts to the band's 2009 concert calendar, which currently holds bookings from May 24-25 at Rams Head On Stage in Annapolis, MD, through October 24 at the Sarasota Blues Festival in Sarasota, FL. The recently additions include a June 2 show at The Melting Point in Athens, GA, a July 18 performance at the St. Louis County Fair & Air show in Chesterfield, MO, an August 20 concert at Hampton Beach Casino Ballroom in Hampton Beach, NH, an August 27 set at The Ark in Ann Arbor, MI, and a September 4 gig at Belly Up in Aspen, CO.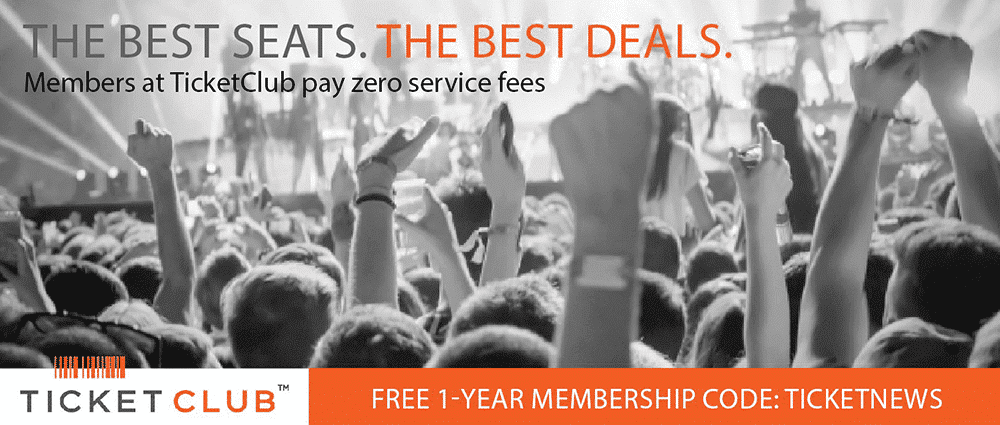 Balkan Beat Box has lined up at least four U.S. performances this June. The shows are set for June 7 at Bell House in Brooklyn, NY; June 8 at Showbox at The Market in Seattle, WA; June 9 at McMenamins Crystal Ballroom in Portland, OR; and June 11 at Key Club in West Hollywood, CA.
The Bouncing Souls will follow their summer run on the Vans Warped Tour with a block of four solo shows in the Northeast to celebrate the band's 20th anniversary. The shows are set for August 20-21 at Webster Hall in New York, NY, and August 22-23 at Trocadero Theatre in Philadelphia, PA. The Souls will be on the Warped Tour from July 22 through August 9 and will follow their time in the U.S. with gigs at the annual Reading Festival and Leeds Festival in the UK.
Last Updated on May 21, 2009 by By Allison Reitz