An exclusive Paul McCartney concert update and Lynyrd Skynyrd news are all in the mix for the daily tour recap on May 29, as...
An exclusive Paul McCartney concert update and Lynyrd Skynyrd news are all in the mix for the daily tour recap on May 29, as compiled by TicketNews.
Paul McCartney has three exclusive shows booked for Citi Field in Flushing, NY, currently set for July 17, 18 and 21. But Macca's not the only iconic rocker with a three-day stadium schedule. When Bruce Springsteen plays the old Giants Stadium for the last time, all field tickets for his three shows will be general admission.

In touring news, Lynyrd Skynyrd has announced plans for a summer solo tour to support their upcoming album release. Punk rockers Social Distortion, also working on new material, have their own headline tour set for summer, and ticket sales started today. If jam music is more your thing, Bob Weir & RatDog have two tour legs inked for summer, hitting the East and West Coasts in separate runs. Finally, country music up-and-comers Little Big Town are hosting and performing at the charity Ride For A Cure in Nashville, TN, this summer.
Those are the complete stories for this Friday. Before you rush off into the weekend, relax for a minute and take in some highlights from the day's other concert and tour updates, in brief:
Kenny Chesney has added a block of new performances to the end of his already extensive summer 2009 tour. The five new concerts are on the books for September 10 at Mississippi Coast Coliseum in Biloxi, MS; September 11 at Tallahassee-Leon Co. Civic Center in Tallahassee, FL; September 12 at North Charleston Coliseum in North Charleston, SC; September 15 at Hard Rock Café in New York, NY; and September 17 at John Paul Jones Arena in Charlottesville, VA. Chesney's tour schedule previous ran through August 30 at the Time Warner Cable Music Pavilion in Raleigh, NC, but paused until a later September 19 closing show at Lucas Oil Stadium in Indianapolis, IN. The country star's next show is May 30 at Papa John's Cardinal Stadium in Louisville, KY.
Darius Rucker continues down the country path this summer with more solo concerts scheduled. His 2009 calendar has nearly 70 concerts at this point, including supporting shows, festival appearances and scattered solo gigs running from May 29 at Roanoke Island Festival Park in Manteo, NC, through his new closing show on December 6 at Midland Theatre in Kansas City, MO. Of the more than dozen dates added, stops include September 24 at Hamilton Place Theatre in Hamilton, ON; October 20 at Club Nokia in Los Angeles, CA; and November 29 at the Mid-Hudson Civic Center in Poughkeepsie, NY.
St. Vincent, led by musician Annie Clark, has expanded her current North American tour with six new dates. Clark and her backing musicians will hit the stage for new gigs on June 8 at Millennium Park in Chicago, IL; June 19 at Waterloo Records in Austin, TX; August 5 at The Cape Cinema in Dennis, MA; August 6 at Pearl Street in Northampton, MA; August 7 at La Sala Rossa in Montreal, QC; and August 8 at Lee's Place in Toronto, ON. St. Vincent has been on the road for most of May, and the band's concert is coming up on May 30 at The Casbah in San Diego, CA.
Saliva has added nearly 10 new concerts to its June concert plans. The entire June tour stands at 16 dates, from June 7 at Chicago Cycle in Skokie, IL, through June 27 at the Stars & Stripes Festival in Mount Clemens, MI. Among the recently confirmed dates are performances on June 9 at Riverside Ballroom in Green Bay, WI; June 14 at Scout Bar in Beaumont, TX; June 21 at The Valarium in Knoxville, TN; and June 23 at The Orange Peel in Asheville, NC. Saliva performs next tonight (May 29) opening for Buckcherry at Oklahoma City Zoo Amphitheatre in Oklahoma City, OK, and on May 31 opening for Korn at Balloon Classic Launch Field in Indianola, LA.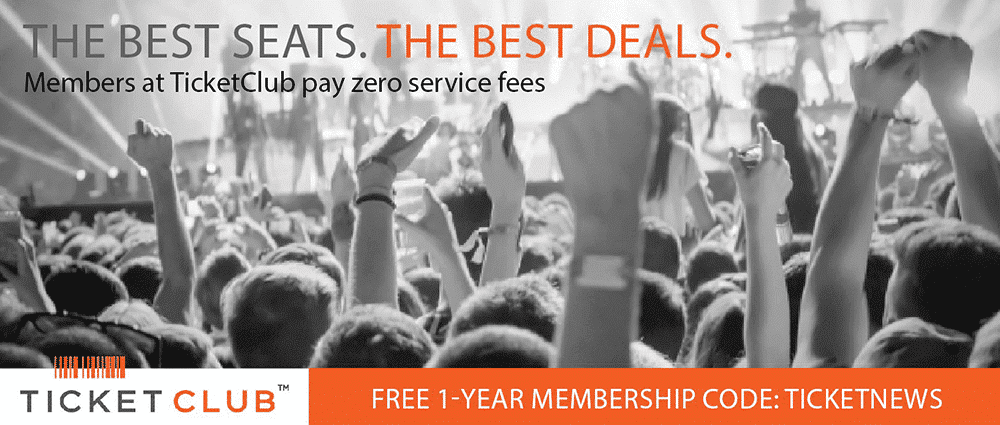 Doobie Brothers have a fairly busy schedule of concerts lined up for the next five months or so, including a handful of new shows. The Brother's next concert is coming up June 4 at Muskogee Civic Center in Muskogee, OK, with more than 40 dates following through November 13 at Chumash Casino in Santa Ynez, CA. The recent additions to the itinerary include August 21 at Twin River Events Center in Lincoln, RI; October 3 at the B.R. Cohn Winery's Fall Music Festival in Glen Ellen, CA; October 30 at the Riverdome in Bossier City, LA; October 31 at IP Showroom in Biloxi, MS; and November 2 at Bass Performance Hall in Fort Worth, TX.
Umphrey's McGee will keep the jam tunes coming through the summer with six more solo performances confirmed, in addition to their previous itinerary of festivals and supporting gigs. The new shows are set for June 25 at Lewis Ginter Botanical Garden in Richmond, VA; June 26 at Buffalo Place in Buffalo, NY; June 27 at Budweiser Paper Mill Amphitheatre in Baldwinsville, NY; July 15 at Simon Estes Riverfront Amphitheatre in Des Moines, IA; and July 16 at Capitol Theatre in Davenport, IA. The band's calendar currently runs from May 29 at Mountain Jam Fest in Hunter, NY, through September 5 at Snowmass Town Park in Snowmass, CO.
Last Updated on May 30, 2009 by By Allison Reitz