Production issues have derailed Michael Jackson and Beyoncé alike, as compiled by TicketNews in the daily tour recap for May 20, 2009. The start...
Production issues have derailed Michael Jackson and Beyoncé alike, as compiled by TicketNews in the daily tour recap for May 20, 2009.
The start date for Michael Jackson's O2 Arena residency has been officially pushed back to July 13, causing three earlier concerts to be postponed until March 2010. Production delays have also interrupted an upcoming Beyonce concert in the Boston area. A new date is being scheduled in Boston, and no other shows on the singer's itinerary are affected.

In other concert news, The Cult has announced plans to perform the album "Love" in its entirety during an upcoming North American tour. Metal icon Judas Priest will also give one of its albums the cover-to-cover treatment, with around 40 dates booked on the trek. A co-headlining venture has been confirmed for Reel Big Fish and The English Beat, with new dates rolling out on a regular basis. Finally, the Outside Lands Music & Arts Festival hasn't added more dates, but it has put a few more performers on its three-day bill.

Those are the complete concert and tour reports for this Wednesday. Check back in tomorrow for some final news from the industry before Memorial Day weekend hits. But you don't have to wait until then. As always, you can feel free to read on for more of today's itinerary updates in brief:
Kings of Leon will continue their domination of the world concert circuit this summer with more North American concert dates. The new gigs fall in mid-September and are set to hit the Canadian provinces on September 16 at Bell Centre in Montreal,QC; September 17 at Scotiabank Place in Ottawa, ON; September 19 at Copps Coliseum in Hamilton, ON; and September 20 at The John Labatt Centre in London, ON. The Southern rock Kings are about to close out their spring tour of the nation's arenas with a May 21 concert at Bill Graham Civic Auditorium in San Francisco, CA.
Morrissey has rescheduled two recently postponed concerts and added a handful of new dates to his 2009 tour itinerary. The rescheduled gigs are on the booked for October 23 at Symphony Hall in Birmingham, England, and October 27 at Royal Albert Hall in London, England. A total of six UK shows have been booked for the brief fall run though October 30 at Sheffield City Hall in Sheffield, England. A new two-night stand on July 13-14 at Velvet in Rimini, Italy, will extend the singer's current tour of the UK and mainland Europe.
Matisyahu has confirmed a block of solo shows this summer, in addition to his other performances plans. The recent additions to his itinerary fall on June 15 at Grand Sierra Resort & Casino in Reno, NV; July 13 at Opera House Concert Venue in Toronto, ON; July 14 at Main Street Armory in Rochester, NY; and July 15 at Newport Music Hall in Columbus, OH. Matisyahu has nearly 40 concerts booked in the U.S. and Canada for the summer touring season, including dates with Les Claypool, Umphrey's McGee and a number of festivals.
The Black Lips have some new concerts in the U.S. and Canada scheduled on their summer tour itinerary. The alt-rockers have ten shows booked across the continent from June 18 at Yonge Dundas Square in Toronto, ON, through August 8 at Le Studio Juste Pour Rire in Montreal, QC. Other concert dates are June 27 at The Mercy Lounge in Nashville, TN; July 2 at The Earl in Atlanta, GA; July 23 at Commodore Ballroom in Vancouver, BC; and July 26 at Treasure Island in San Francisco, CA.
Foreigner has more than 60 concerts to keep them busy during a summer tour of Europe and North America. Out of all those dates, nearly 10 are new gigs around the states and provinces. Some of the highlights include a July 31 show at Tropicana Casino & Resort in Atlantic City, NJ, an August 16 performance at the House of Blues in Lake Buena Vista, FL, a September 19 show at Buffalo Thunder Resort & Casino in Santa Fe, NM, and an October 6 concert at Bergen Performing Arts Center in Englewood, NJ.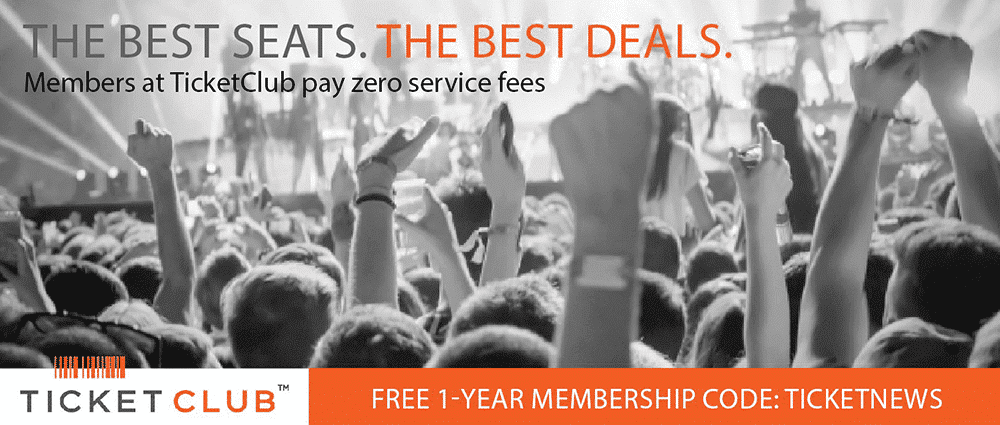 Last Updated on May 21, 2009 by By Allison Reitz