In testimony before the Senate Judiciary Subcommittee on Antitrust, Competition Policy and Consumer Rights, about the proposed Live Nation/Ticketmaster merger, Ticketmaster Entertainment CEO Irving...
In testimony before the Senate Judiciary Subcommittee on Antitrust, Competition Policy and Consumer Rights, about the proposed Live Nation/Ticketmaster merger, Ticketmaster Entertainment CEO Irving Azoff claimed that in the business of selling tickets on the primary market, "there is plenty of competition out there." Yet skeptics, including Senator Herb Kohl, who chaired the February hearing, worry that a merger would give even more market share to a company that already tickets 80 percent of venues in the United States and that seems to have consistently cornered the ticketing market by subsuming its competitors under the Ticketmaster banner.
The Live Nation/Ticketmaster merger is a prime example of this practice. Earlier this year, Live Nation began its own in house ticketing operation, thus putting it in direct competition with Ticketmaster. Weeks later, Live Nation and Ticketmaster announced their merger.

In his prepared statement to the committee, Senator Kohl said, "Our concerns are heightened by the fact that Live Nation recently entered into the ticketing business to compete with Ticketmaster. What does Live Nation's decision to merge with its competitor rather than fight it in the market tell us about any company's ability to compete with Ticketmaster? If Live Nation can't compete, who can?"
Azoff later countered this concern. "To paint the ticketing side of the business as not competitive is just not accurate," he testified. Azoff mentioned several of Ticketmaster's competitors as examples, including Tickets.com (owned by Major League Baseball), Veritix, New Era Tickets in Philadelphia, and Ticket Horse in Colorado.

Azoff argued that in an age of technological innovation, Ticketmaster faces more competitors than before because software has been and continues to be developed for venues that choose to forgo the Ticketmaster ticketing model. "Technology entrance into ticketing these days is not as vast as one might think," he said.
Ticketmaster did not respond to requests for comment.
Yet at least one of these companies, New Era Tickets, and others not mentioned by Azoff use ticketing software owned by Paciolan Technologies to ticket their events. In 2007, Ticketmaster bought Paciolan and it became a member of the Ticketmaster family. Ticketmaster therefore not only provides in-house ticketing software solutions to its competitors but also controls the licensing fees to this software, enabling them to set the product at prices that are potentially non-competitive.
TicketNews spoke with Daren Libonati, facility director of the University of Nevada-Las Vegas' Thomas and Mack Center, Cox Pavilion, and Sam Boyd Stadium, which have been host to events including NBA games and World Championship boxing. UNLVtickets.com provides in-house ticketing for Libonati's venues and runs on Paciolan software, although Libonati's venues were using the company's services before Ticketmaster purchased the company in 2007. The venues found success in the ticketing business after walking away from Ticketmaster's services in the late 1980s and then flying solo.
"We're the reason they bought [Paciolan]," he said. "They tried to gobble up people like us from convincing the rest of the country that you should be flying solo. The threat of Paciolan finding more and more arenas to do their own business like us, they figured, Let's just buy them."
Libonati told TicketNews that although Ticketmaster owns Paciolan, in their current deal with the Ticketmaster subsidiary, UNLVtickets.com has dictated the terms of their business relationship.
"Some of the fears we had in the beginning was, 'Okay, so now that you own us you are going to now say that the Paciolan software is not going to be serviced or maintained at the integrity that we want it to be managed.' Those are some genuine concerns that we've discussed."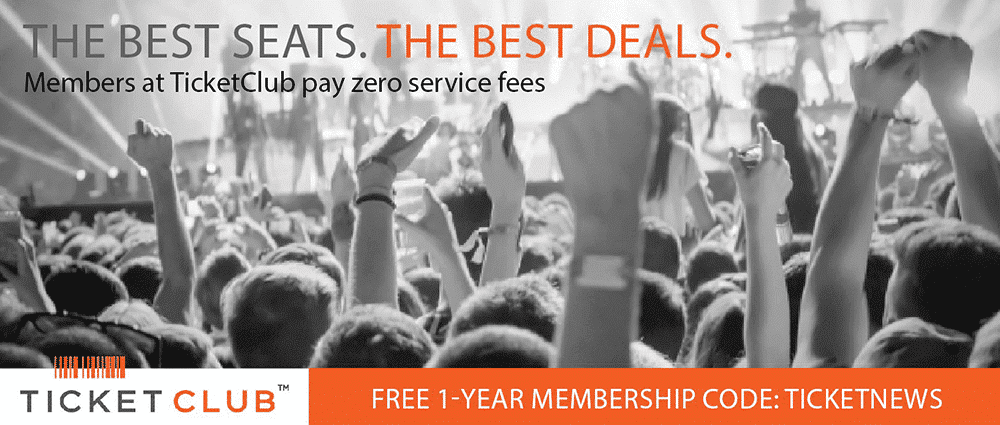 Peter Luukko, CEO of Comcast-Spectacor in Philadelphia, oversees New Era Tickets, which tickets events at venues owned by Comcast-Spectacor. Although Comcast-Spectacor was once a Ticketmaster client, Luukko told Ticketnews that his venues went independent to collect and retain their own data and deal directly with their customers. Like UNLVtickets.com, New Era Tickets was using Paciolan software before Ticketmaster's entrance in the software scene. In fact, Luukko once sat on Paciolan's Board of Directors.
When asked about the Live Nation/Ticketmaster merger and what it might mean for competition, Luukko said, "I think the ability to create more content and have more touring—it's good for all of us."
Whether or not Ticketmaster's reach violates anti-trust regulations remains to be seen. Ultimately, though, with the merger and with its acquisition of Paciolan, Ticketmaster has shown its canniness for staying on top in this business. But have their efforts gone too far?
"The bad for Ticketmaster is they can never just stop and turn off and now they've started over on a new platform," Libonati said. "The good for everyone is that technology is changing so fast that anyone can jump in at any time."
Last Updated on June 15, 2009 by By Petrina Crockford