Teen titan Miley Cyrus and her paperless ticketing scheme continue to reign over the daily tour recap for June 4, as compiled by TicketNews....
Teen titan Miley Cyrus and her paperless ticketing scheme continue to reign over the daily tour recap for June 4, as compiled by TicketNews.
The move to make ticketing exclusively paperless for Miley Cyrus's upcoming summer tour has quickly become a lightning rod for controversy as individuals on both side of the debate jump in to criticize and commend the decision.

A number of other summer tours have also been announced that are, not surprisingly, drawing less media scrutiny than the Disney princess. Walking the line between blues-rock and hard rock, The Black Crowes have announced plans to perform across the U.S. from August through the end of the year on the Stuck Inside Utopia Tour. Suburban rap phenomenon Asher Roth is mounting his first official headline tour and sharing the lead billing with labelmate Kid Cudi. Also on the road, singer-songwriter Pete Yorn will be heading out to support his next two album releases, which scheduled for late June and early September.
The blues world is mourning the loss of its queen, "Wang Dang Doodle" singer Koko Taylor, who died on June 3 of complications from a recent emergency surgery. In other blues news, the 30th annual Long Beach Blues Festival fundraiser for California State University's radio station has been booked for Labor Day weekend, September 5-6.
Those are the complete reports for this Thursday. If you haven't had your fill of concert and tour reports, read on for more itinerary highlights in brief:
Bruce Springsteen & The E Street Band could have more than their historic five-show closing run at Giants Stadium to perform in the U.S. this fall. Industry resource Pollstar is reporting two more concerts for Boss fans in the Northeast. The shows are set for August 22-23 at Comcast Center in Mansfield, MA, and will follow the last scheduled dates of Springsteen's current European tour by only a few weeks. Considering the early October scheduling for his concerts in East Rutherford, NJ, the new Commonwealth concerts could create a nice window for another North American tour leg.
John Legend will be out on the road even longer for his summer 2009 tour. Two more dates have been tacked onto the end of his itinerary for the jaunt on September 15 at Table Mountain Casino in Friant, CA, and September 28 at The Stiefel Theatre for Performing Arts in Salina, KS, with plenty of padding for even more shows in between. His final show had previously been booked for September 12 at Neal S. Blaisdell Concert Hall in Honolulu, HI.
Steve Earle bolsters his current 2009 tour itinerary with a handful of new concert dates. New gigs have been lined up for July 14 at The Colonial Theatre in Pittsfield, MA; July 21 at Hoyt Sherman Place in Des Moines, IA; July 29 at Pabst Theater in Milwaukee, WI; and July 31 at The Kent Stage in Kent, OH. Earle's next concert is tonight, June 4 at McCarter Theatre in Princeton, NJ, and his schedule has dates booked through September 6 at Westhampton Beach Performing Arts Center in Westhampton Beach, NY.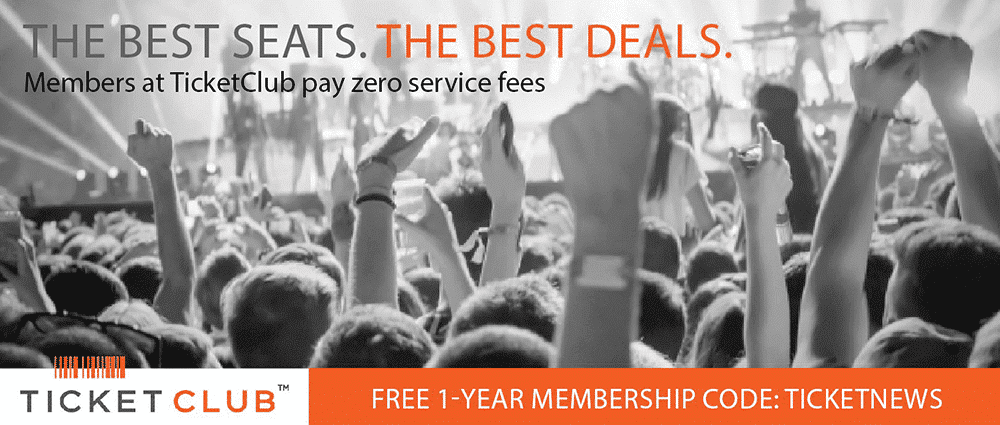 Man Man, currently wrapping a supporting tint with Gogol Bordello, has plans for a July tour of the U.S. and Canada. Eleven dates are on the itinerary at this time, beginning with the band's July 3 appearance at this year's Rothbury Festival in Rothbury, MI, and continuing through July 16 at East River Park in New York, NY. Along the way, the experimental rock group has plans to perform on July 5 at The Bottom Lounge in Chicago, IL; July 9 at Radio Radio in Indianapolis, IN; July 11 at the Forecastle Festival in Louisville, KY; and July 13 at Lee's Palace in Toronto, ON, among other dates.
Ween will perform its quirky brand of rock in 14 cities over the next few months for a scattered tour of the U.S. Dates for the band begin July 9 at Lupo's Heartbreak Hotel in Providence, RI, and continues through September 6 at Red Rocks Amphitheatre in Morrison, CO. Along the way, the brothers Ween will perform on July 11 at the Burlington International Waterfront Festival in Burlington, VT; July 18 at Stone Pony in Asbury, NJ; August 29 at Eureka Theatre in Eureka, CA; and September 2 at the Grove of Anaheim in Anaheim, CA. They are also slated to perform on August 30 at the second Outside Lands Music & Arts Festival in San Francisco, CA.
Last Updated on July 24, 2009 by By Allison Reitz